So reading a story isn't your scene? Well, lucky for you, I've partnered with other anglers in different industries to create other, richer media for you to consume. Check out my current partnerships below:
ART
Defined Line Painting
Fish Art by Shauna Jasken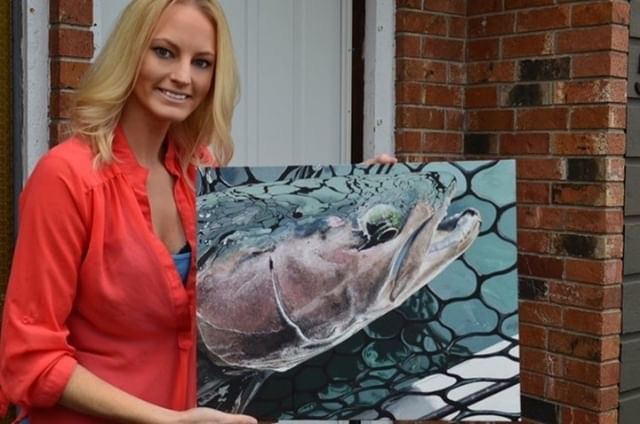 Even those who can't create their own art can certainly appreciate the work of others. I'd consider myself an art aficionado, and basically all of the art in my house is of fish. It's not that weird.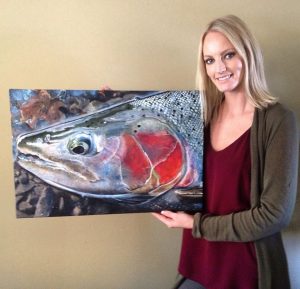 Killing some fish for taxidermy is acceptable, but not wild trout. Replica mounts are expensive and require you to over-handle the fish to get enough appropriate angles. Instead of taxidermy, consider commemorating your trophies with fish art! 
Talented artists like Shauna Jasken provide a no-kill alternative to taxidermy and allow you to get a beautiful painting at a reasonable price.
Check out her Facebook Page or Instagram (@definedlinepainting) to see what she has to offer or contact her via email at definedlinepainting@hotmail.com. Her rates are reasonable, and she produces some of the best trout and salmon art I've ever seen.
PODCASTS
Cast and Spear
Weekly Fishing Tips and Advice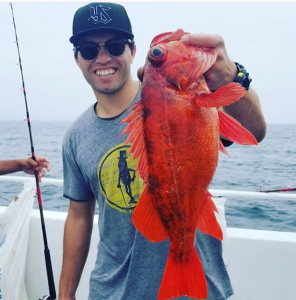 Jon Stenstrom lives in Southern California and offers up fishing advice by bringing in subject matter experts to talk about their area(s) of expertise in both the rod-and-reel and spearfishing communities.
He has some real-life experts on his podcast, including Steve Wozniak (https://1000fish.wordpress.com/), but I'm on there, too!
I've filmed five episodes with him to-date. Check them out below!
Episode 1 — Murphy's Law of Fishing

Episode 2 — Catching a 1 in 4 Million Fish

Episode 3 — Your Guide to Catching a Unicorn Trout
Episode 4 — Fishing New Zealand
Episode 5 — The Instagram of Fishing

Keep checking back for more industry partnerships and tight lines!
#CaughtOvgard