Art is a beautiful thing, and I've always been secretly jealous of those brimming with artistic ability. I've been fortunate enough to work with several artists, including Shauna Jasken of Defined Line Painting. 
Her work and process was so unique that it prompted me to write a story about it that you can read by clicking here: This Picture is Worth 1000 Words.
Defined Line Painting
Fish Art by Shauna Jasken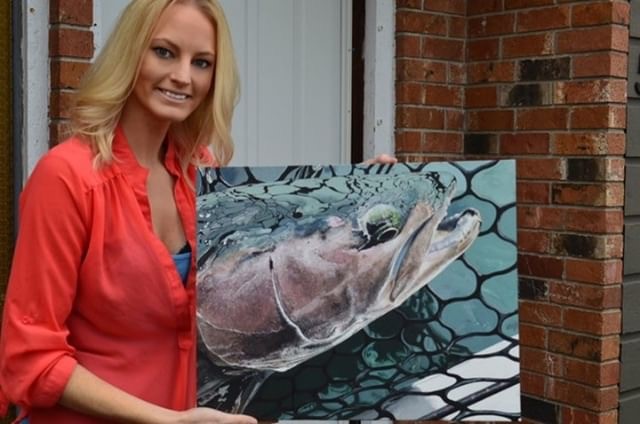 Even those who can't create their own art can certainly appreciate the work of others. I'd consider myself an art aficionado, and basically all of the art in my house is of fish. It's not that weird.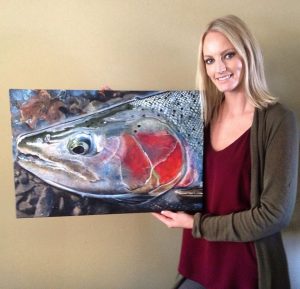 Killing some fish for taxidermy is acceptable, but not wild trout. Replica mounts are expensive and require you to over-handle the fish to get enough appropriate angles. Instead of taxidermy, consider commemorating your trophies with fish art! 
Talented artists like Shauna Jasken provide a no-kill alternative to taxidermy and allow you to get a beautiful painting at a reasonable price.
Check out her Facebook Page or Instagram (@definedlinepainting) to see what she has to offer or contact her via email at definedlinepainting@hotmail.com. Her rates are reasonable, and she produces some of the best trout and salmon art I've ever seen.
Please consider subscribing to my weekly column and access my past columns for as low as $1 per month by clicking "Become a Patron" below.