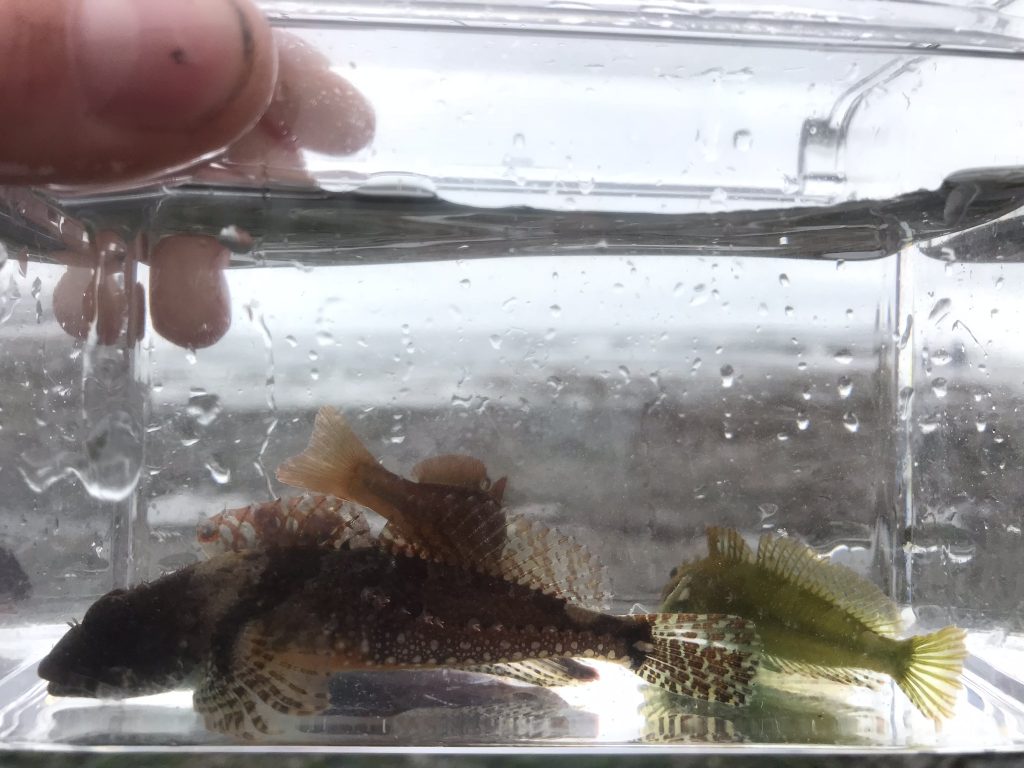 Apart from tenkarabum and a few other "Species Hunters" or "Lifelisters" like myself casually mentioning microfishing in their blogs, you can't find a lot of information about this style of fishing online — let alone a clean, user-friendly place to learn about the gear you need.
Microfishing is intentionally targeting fish under six inches in length (and usually smaller) with very small gear. But how do you find that very small gear? Read on.
Unlike Bass or Trout Fishing, you can get everything you need to effectively Micro Fish for less than $100, and I've outlined everything you need below.
Gear for Microfishing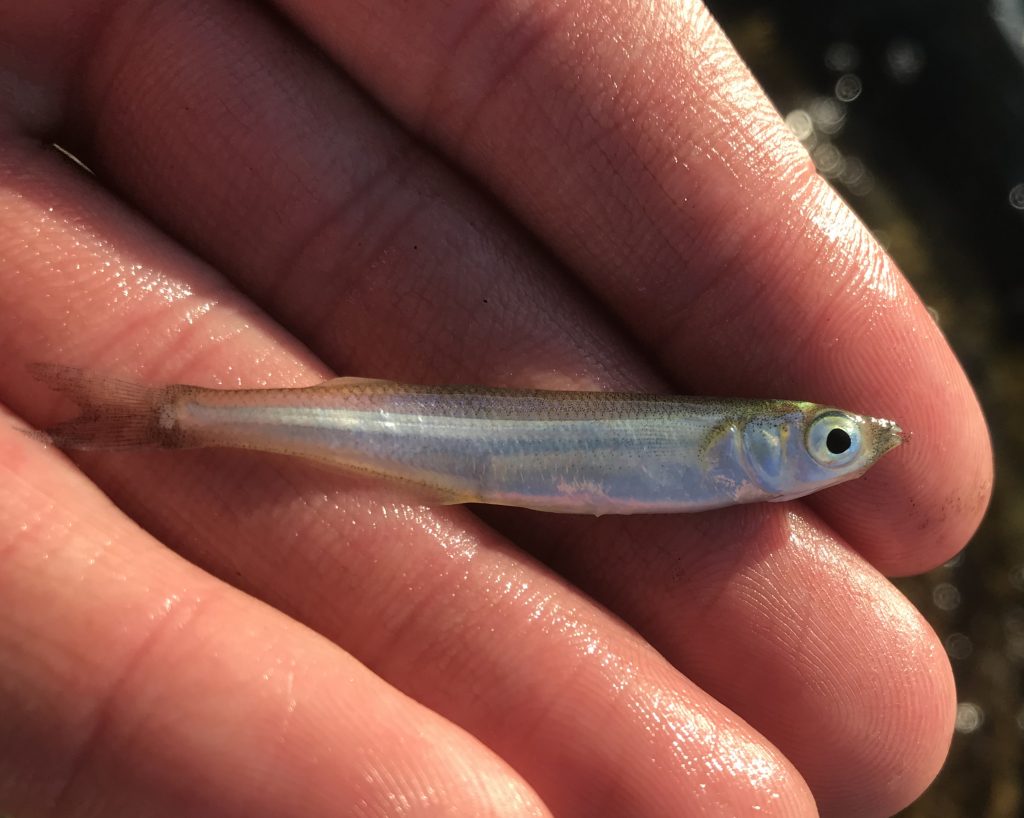 RODS & REELS
You don't actually need a rod for microfishing. It's handy to have a little extra reach, but half of my time spent microfishing involves me just grabbing the line anyway, so if cost is a consideration, don't buy a rod. That said, there are two main microfishing setups to consider: traditional and Tenkara.
If you like the traditional rod-and-reel setup, consider just buying an ultralight combo. Since the fish are tiny, you won't really need a strong drag or anything like that. I prefer the shorter rod for most applications, but the longer rod does have advantages, especially in saltwater.
As for the Tenkara rods, they all telescope down quite small, but each of those below can expand to be much larger. Chasing skittish minnow species can require the extra length, and they're a game-changer for sure. These rods also break down small enough to easily fit into luggage, which is a plus.
Traditional Rod and Reel —
My First Choice: Ugly Stik Ultralight Combo 4'8″
My Second Choice: Ugly Stik Ultralight Combo 7′
Tenkara Rod (No Reel) —
My First Choice: Tenkara USA Rhodo Telescoping Rod
Value Pick: Goture 12′ Goldlite Telescoping Rod
LINE
Traditional Rod and Reel —  Trilene Sensation – 6 lb.
Tenkara/Handliners —  I prefer a slightly heavier line in case I snag. Rather, for when I snag. I typically go with P-Line Fluorocarbon – 10 lb because it's stronger but still virtually invisible, and you can hold it with cold hands more easily than tiny mono.
TACKLE
Hooks
There are a lot of micro hooks out there now, but I typically carry four staples with me when microfishing:
Size 14 Pre-Snelled Hooks — These are perfect for sunfish, cichlids, and other small but not truly micro fish. I like the snells, but you can easily cut those off if they don't suit your fancy.
Size 22 Umpqua Nymph Hooks — These are designed for tiny flies, but they are the smallest hook you can thread six-pound test through the eye of easily. Use them for sculpins, gobies, larger killifish, shiners, and saltwater baitfish that aren't truly micros.
Owner New Half Moon Hooks — These are the smallest hooks commercially available right now. They were created to fish for bitterling in Japan. Bitter long are considered the world's smallest game fish and are about the size of a small aquarium goldfish. I use New Half Moon hooks for most freshwater minnow species, darters, pupfish, and most killifish. These come pre-snelled with 1-pound test. This is good because the eyes are much too small for any line in your tackle box. I tied them directly to my line with a joiner knot.
Sasame Sabiki Jigs — These micro-sabikis are currently not available online. I've been working for almost a year to bring them stateside, asking several vendors (including Tenkabum, Sportsman's Warehouse, and Cabela's) and working with my contact in Japan to bring them over. Currently, I get them directly from my contact in Japan and nowhere else. They're basically sabikis with hooks ranging from their Size 0 (between New Half Moon and Size 26) to their Size 2.5 (about size 22).
Weights
This is likely one thing you already have. Just buy Variety Pack of Tin Split Shots. most companies sell lead-free split shots in a green package. Don't use lead. After all, it is "a chemical known to the state of California to cause birth defects and other reproductive harm," so why risk it?
Baits
I use tiny pieces of earthworms in fresh- and saltwater alike more than any other bait. I also use locally-sourced baits like worms, aquatic insects, and the tails of unlucky crawfish I find with great success, but these artificials are always on-hand:
Berkeley GULP! Waxworms — I've had the best luck in freshwater — and for sculpins in fresh and salt alike — using these. It outfishes their earthworms, maggots, and all of the saltwater variants. White is natural, but bright pink is a lot easier to see on the tiniest hook you'll ever use.
Berkeley GULP! Sandworms — Great for saltwater, especially on the West Coast of the USA and Canada. Cut off tiny, tiny pieces.
Berkeley GULP! Shrimp — Great for salwater. Not as good as real shrimp, and using shrimp when microfishing works, but it is the epitome of frustrating. Instead, cut off tiny, tiny pieces of this.
TOOLS
Headlamp — Probably my most valuable tool when microfishing. I've caught more micros night-micro-sight-fishing, a tactic I'm the first to write about online (though I probably didn't invent). Basically, you use a headlamp and target fish in the dark. It's an absolute necessity.
Small Mesh Landing Net — You need one that is lightweight, portable, and has mesh small enough that your micros won't slip through it. When microfishing, I usually keep my net at the ready in one hand, so I can quickly land fish once I lift them out of the water.
Ceramic Scissors
 — Unlike metal scissors, ceramic scissors cut through braid, fluoro, or mono, don't rust, and don't cause problems in checked baggage. They also handle super-fine line better than traditional scissors because they're sharper. You'll also use these to snip off impossibly tiny baits.
Needlenose Pliers — These are essential to pinch down split shots and bend hooks back into shape after landing a fish that isn't really a micro.
Photo Tank — Most lifelisters and microfishermen of other sorts like to record their catch. This is tough with tiny species, so buy a cheap, clear-plastic photo tank like this. This one is tall and narrow which makes it easier to get pics of skittish micros.
Speaking of photos, here are some of my favorite freshwater micros to-date: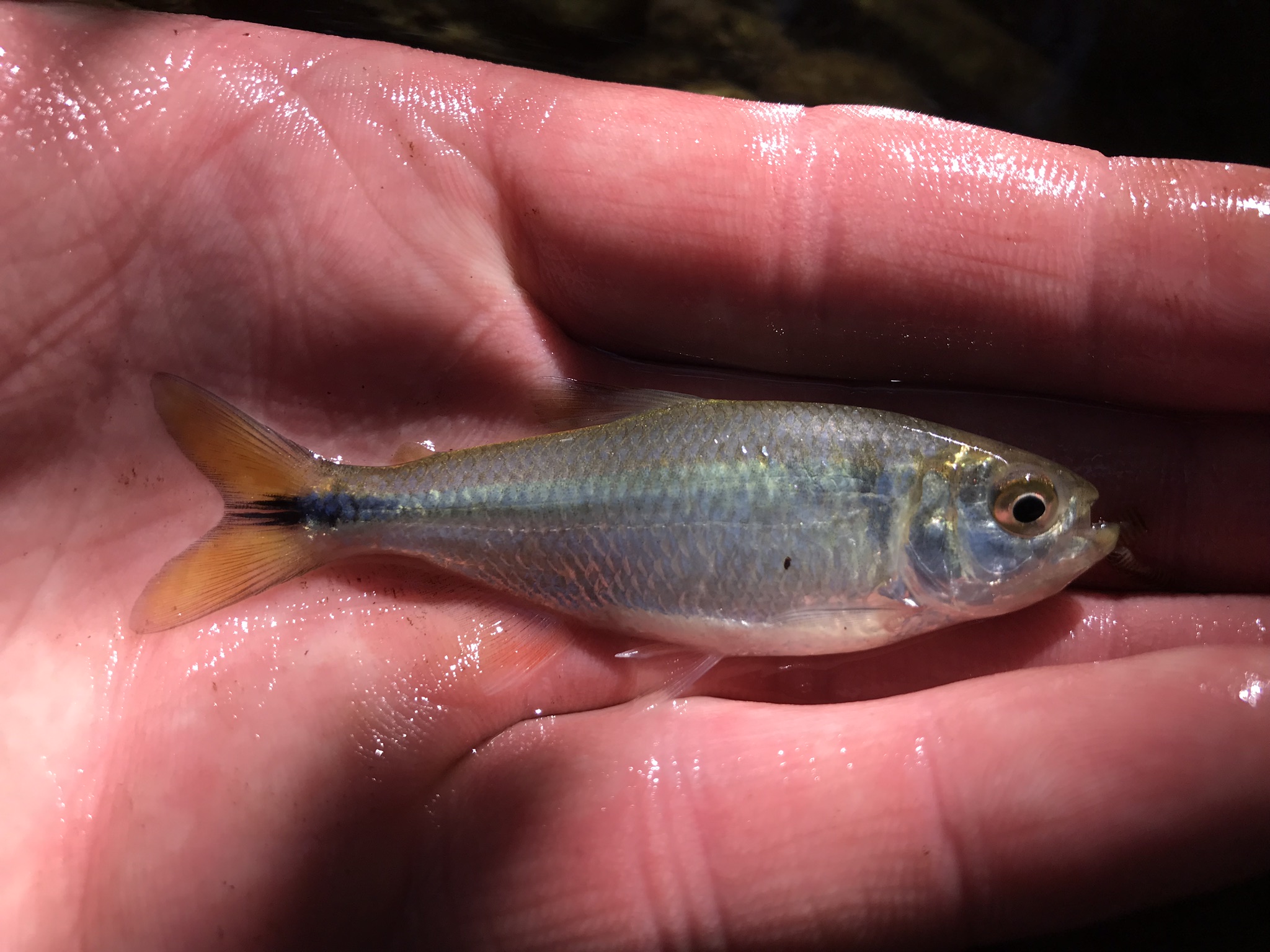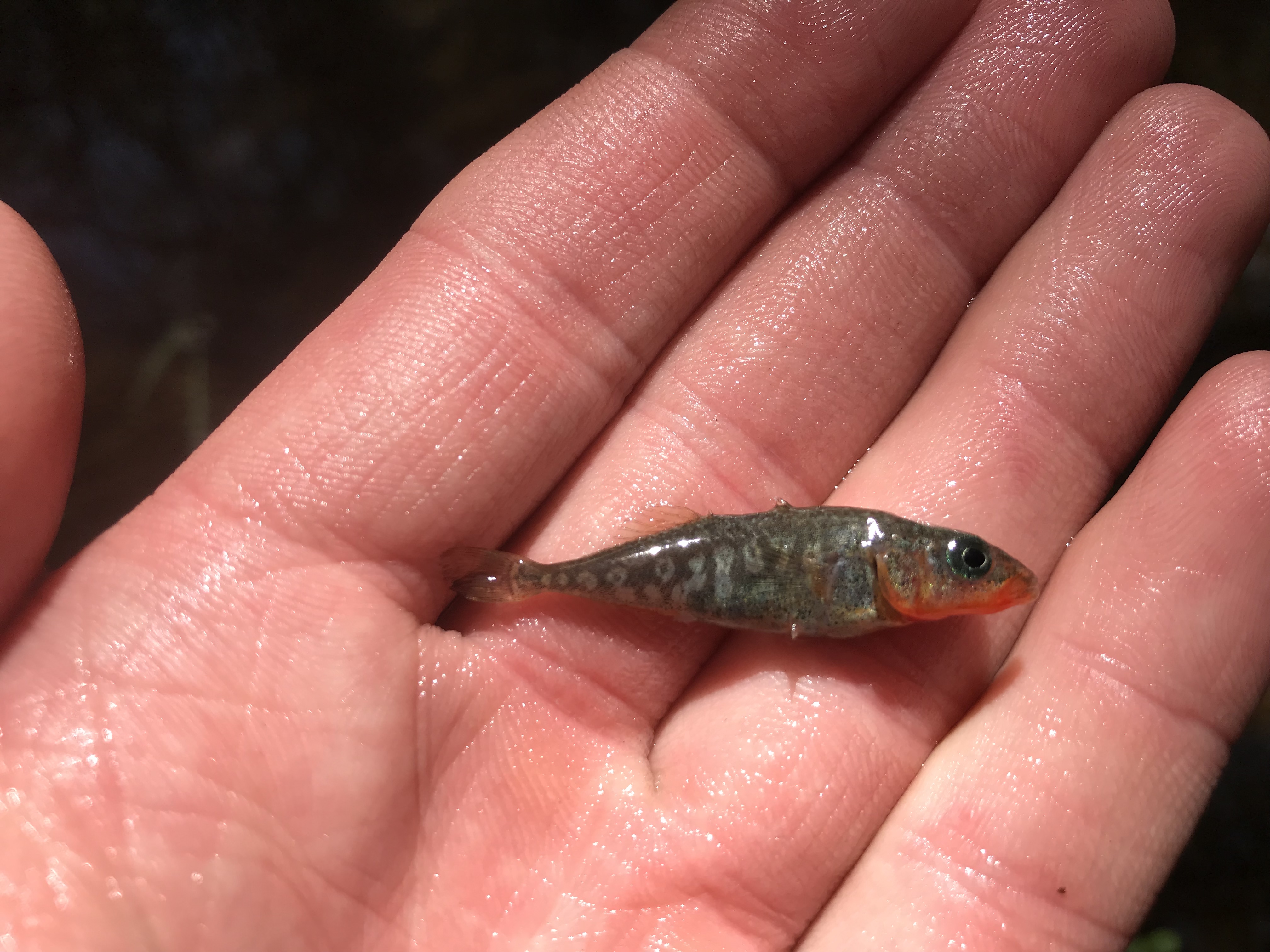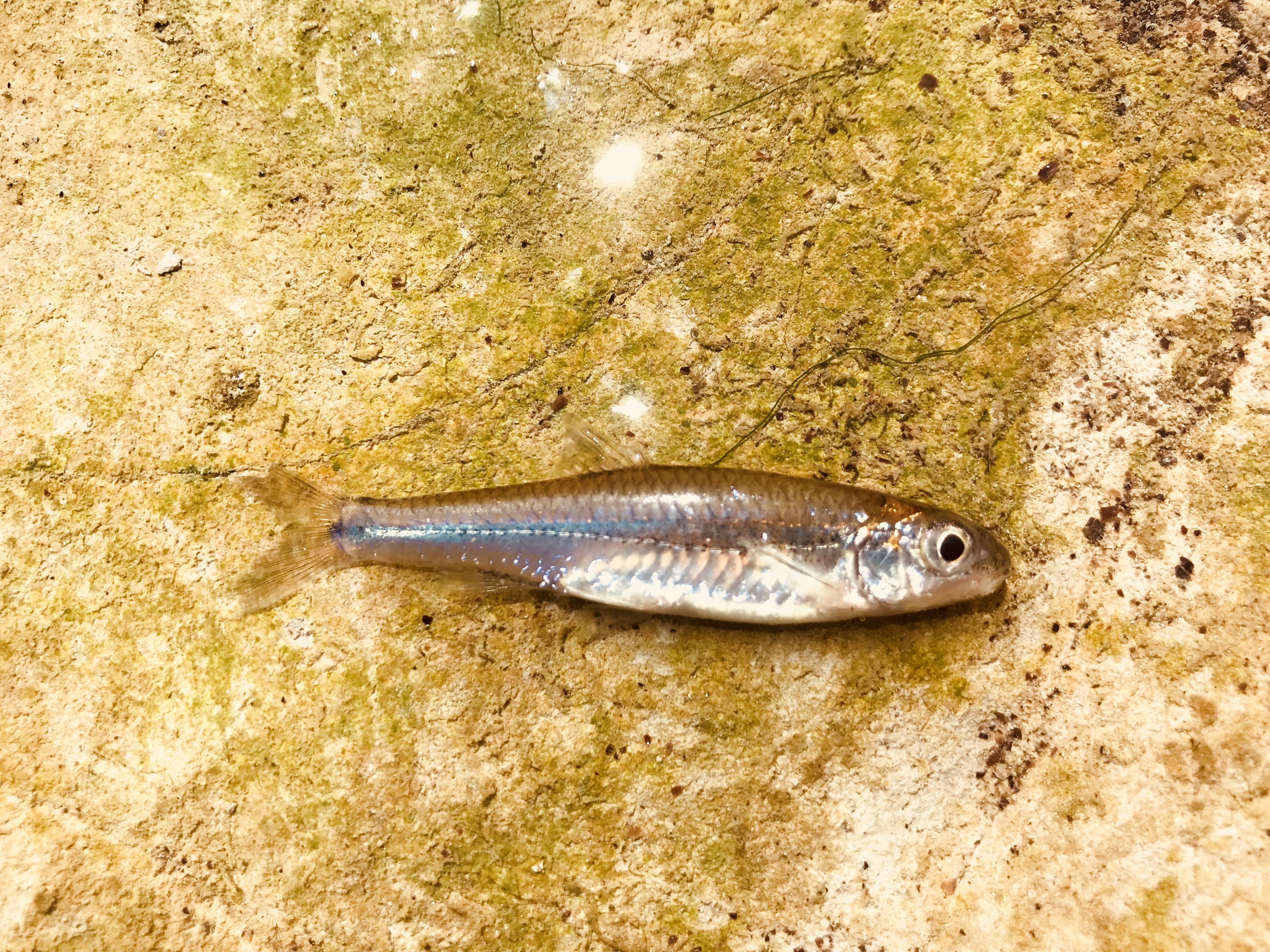 Please consider subscribing to my weekly column and access my past columns for as low as $1 per month by clicking "Become a Patron" below.