Species Count: 429
Last Updated: December 11, 2019

The Pecos Pupfish, Species #183, is one of my favorite catches because I'm likely one of the only people on Earth to ever catch it on hook-and-line — maybe THE only one — and certainly the first one to do so. Plus, I did all of the research, exploration, and bleeding all by myself. Like a big boy.
The world of Species Hunting goes by many names: Species Hunting, Species Fishing, Lifelist Fishing, Lifelisting, etc., but I call it my #SpeciesQuest.
Growing up, I fished for trout more than everything else combined. Trout fishing is closed during the winter across most of my native Oregon, so I didn't fish year-round, especially during high school and college when money was tight.
Over time, I began broadening my horizons and chasing other species as the enjoyment of fishing became a passion and the passion became an obsession.
Eventually, the temperate climate I lived in and my love for the Pokémon games and their "Gotta catch 'em all" message made me a Species Hunter before I knew it.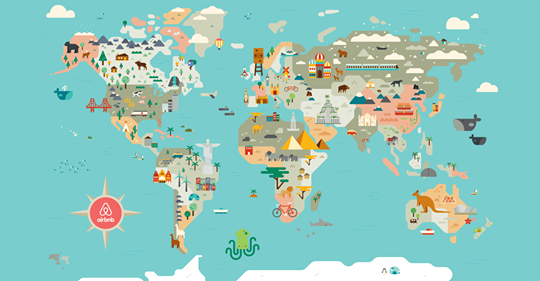 Species Hunting
Though I grew up loving to fish for anything and everything that swims, I didn't honestly consider myself a "Species Hunter" until the fall of 2017.
It was at this time when I finally decided to count how many species I'd actually caught: a whopping 105. Not bad, considering there are only 82 species officially confirmed in Oregon but also not good, considering there is an angler named Steve Wozniak (no, not the Apple co-founder) who is fast-approaching 2,000.
Steve Wozniak probably wasn't the first species hunter, but he was the first to do it so well that it brought mainstream attention to this segment of the angling world, hitting 1,000 fish species in July of 2010 and earning renown in the process.
I happened to "meet" Steve via email in 2016 and then actually got to fish with him in 2018. We've since stayed in contact and fished several more times, and I've been able to help contribute in some small way to his own, #SpeciesQuest that has become the standard.
Steve has been a mentor and friend who has helped me find my way not only to new fish species but to fellow Species Hunters who have also helped me in my journey, including Josh Leisen (500+ species), Kenneth Tse (800+ species), and the mysterious Eli (1,100+ species).
Tenets
Like any good cult, Species Hunting has evolved its own set of rules, established by the community that partakes in the sport, with precedence given to those individuals who have found the most success.
They are as follows:
1. Every species has value. There are no "trash fish." Every fish has worth if only for that first-time catch, called a "lifer" by most.
2. Science matters. Species hunters generally tend to value the science of fishing, of knowing what species reside where and how those species fit into the larger ecosystem. This inquisitive nature tends to make species hunters better anglers overall. If you know what little fish the trout and bass are feeding on, you can target them more effectively, right?
3. Species hunters don't eat their young. The species hunting community is as tightly knit as any other angling community. As a trout angler, I'm unlikely to give you GPS coordinates of where I caught my latest 28-incher. As a species hunter, I'll tell you exactly where I was standing when I caught that species you're currently chasing — most of the time. I even track this in a Fishing Map. Learn how to build your own by clicking here.
4. Species hunters are social. There are a number of social constructs out there, and I'm part of Facebook groups, online communities such as specieshunters.com or roughfish.com, and there are always Instagram chats.
5. Be honest. Most species hunters only count fish they legally hooked in the mouth on hook and line. Others allow snagging fish where legal. Still others might include catching fish by hand, spearing or shooting them or even using a net. However you caught a fish, the community encourages you to be clear how you caught it and to never lie — even if the sport of fishing, as a whole, is one that tends toward exaggeration.
Follow these rules, and you will be welcomed into #SpeciesHunting and my #SpeciesQuest with open arms just as I have been.
Start following my #SpeciesQuest from the beginning or, choose from the list below. A (WR) indicates I currently hold the IGFA All-Tackle World Record for the species:
Species #1-10
(Oregon)
Species #1 — Rainbow Trout
Species #2 — Brook Trout
Species #3 — Bull Trout
Species #4 — Bluegill
Species #5 — Yellow Perch
Species #6 — Largemouth Bass
Species #7 — Brown Trout
Species #8 — Black Crappie
Species #9 — Black Rockfish
Species #10 — Blue Rockfish
Species #141-150
(Florida)
Species #141 — Jack Dempsey Cichlid
Species #142 — Dimerus Cichlid
Species #143 — Bowfin
Species #144 — Ladyfish
Species #145 — Common Snook
Species #146 — Atlantic Tarpon
Species #147 — Atlantic Spadefish
Species #148 — Longnose Gar
Species #149 — Walking Catfish
Species #150 — Golden Shiner
Species #151-160
(Canada, Florida, New York)
Species #151 — Golden Topminnow
Species #152 — White Grunt
Species #153 — Spottail Pinfish
Species #154 — Scrawled Cowfish
Species #155 — Black Sea Bass
Species #156 — Gulf Kingfish
Species #157 — Round Goby
Species #158 — Shorthead Redhorse
Species #159 — Freshwater Drum
Species #160 — Rock Bass
Species #161-170
(California, New York)
Species #161 — Emerald Shiner
Species #162 — Rainbow Darter
Species #163 — Sacramento Pikeminnow
Species #164 — Hardhead (Pending WR)
Species #165 — Western Mosquitofish
Species #166 — Cortez Bonefish
Species #167 — Spotted Sand Bass
Species #168 — Round Stingray
Species #169 — Shovelnose Guitarfish
Species #170 — Barred Sand Bass
Species #171-180
(California)
Species #171 — Bay Blenny
Species #172 — California Scorpionfish
Species #173 — California Grunion
Species #174 — Rock Wrasse
Species #175 — Diamond Turbot
Species #176 — Spotfin Croaker
Species #177 — Yellowfin Croaker
Species #178 — Threespine Stickleback
Species #179 — Redacted Pupfish
Species #180 — Porthole Livebearer
Species #181-190
(Arizona, New Mexico, Texas)
Species #181 — Longfin Dace
Species #182 — Longnose Dace
Species #183 — Red Shiner
Species #184 — Pecos Pupfish
Species #185 — Inland Silverside
Species #186 — Longear Sunfish
Species #187 — Guadalupe Bass
Species #188 — Mexican Tetra
Species #189 — Variegated Platy
Species #190 — Redspotted Sunfish
Species #191-200
(New Mexico, Texas)
Species #191 — Texas Shiner
Species #192 — Blacktail Shiner
Species #193 — Guadalupe Roundnose Minnow
Species #194 — Molly Miller Blenny
Species #195 — Dog Snapper
Species #196 — Bay Anchovy
Species #197 — Spanish Mackerel
Species #198 — Speckled Trout
Species #199 — Jack Crevalle
Species #200 — Hairy Blenny
Species #201-210
(California, Oregon, Utah, Texas)
Species #201 — Longnose Killifish
Species #202 — Sheepshead Minnow
Species #203 — El Rito Roundnose Minnow
Species #204 — Brassy Minnow
Species #205 — Black Bullhead
Species #206 — Banded Killifish
Species #207 — Coastrange Sculpin
Species #208 — Riffle Sculpin
Species #209 — Wooly Sculpin
Species #210 — Ocean Whitefish
Species #211-220
(California, Croatia, Slovenia)
Species #211 — Pacific Sanddab
Species #212 — Treefish
Species #213 — Honeycomb Rockfish
Species #214 — California Lizardfish
Species #215 — Rocky Goby
Species #216 — Black Goby
Species #217 — Sarato's Goby
Species #218 — Big-Scale Sand Smelt
Species #219 — Five-Spotted Wrasse
Species #220 — Sand Smelt
Species #221-230
(Croatia)
Species #221 — Greater Weever
Species #222 — Brown Comber
Species #223 — Smallspotted Catshark
Species #224 — Tub Gurnard
Species #225 — Annular Seabream
Species #226 — Red Porgy
Species #227 — Giant Goby
Species #228 — Roule's Goby
Species #229 — Black Scorpionfish
Species #230 — Red-Mouthed Goby
Species #231-240
(Czechia, Florida, Oregon)
Species #231 — European Chub
Species #232 — Rock Greenling
Species #233 — High Cockscomb
Species #234 — Columbia Sculpin
Species #235 — Largescale Sucker
Species #236 — Peamouth Chub
Species #237 — Shorthead Sculpin
Species #238 — Tyee Redside Shiner
Species #239 — Flagfish
Species #240 — Convict Cichlid
Species #241-250
(Florida)
Species #241 — Westfall's Darter
Species #242 — Metallic Shiner
Species #243 — Tidewater Mojarra
Species #244 — Spotfin Croaker
Species #245 — Crested Goby
Species #246 — Mayan Cichlid
Species #247 — Blackchin Tilapia
Species #248 — Fat Sleeper Goby
Species #249 — Bluefin Killifish
Species #250 — Rainwater Killifish
Species #251-260
(Florida, California, Oregon, Nevada, Utah, Iowa)
Species #251 — Lined Topminnow
Species #252 — Scaled Sardine
Species #253 — Sheepshead
Species #254 — Modoc Sucker
Species #255 — Northern Roach
Species #256 — Redacted Goodeid
Species #257 — Red Devil Cichlid
Species #258 — African Jewelfish
Species #259 — Blood Red Jewel Cichlid
Species #260 — Jewelfish
Species #261-270
(Missouri, Tennesee, Georgia, Florida)
Species #261 — Bigmouth Shiner
Species #262 — Eastern Bluntnose Minnow
Species #263 — Common Shiner
Species #264 — Sand Shiner
Species #265 — Flame Chub
Species #266 — Striped Shiner
Species #267 — Southern Studfish
Species #268 — Tidewater Silverside
Species #269 — Goldspotted Killifish
Species #270 — Gulf Killifish
Species #271-280
(Florida)
Species #271 — Redfin Needlefish
Species #272 — American Silver Perch
Species #273 — Redhead Cichlid
Species #274 — Brown Hoplo
Species #275 — Lane Snapper
Species #276 — Spotted Tilapia
Species #277 — Butterfly Peacock Bass
Species #278 — Oscar
Species #279 — Zebra Tilapia
Species #280 — Schoolmaster Snapper
Species #281-290
(Florida)
Species #281 — Yellowfin Mojarra
Species #282 — Great Barracuda
Species #283 — Sergeant Major
Species #284 — Hardhead Silverside
Species #285 — Midas Cichlid
Species #286 — Pike Killifish
Species #287 — Mozambique Tilapia
Species #288 — Jaguar Guapote
Species #289 — Mangrove Gambusia
Species #290 — Checkered Puffer
Species #291-300
(Florida)
Species #291 — Sand Perch
Species #292 — Slender Mojarra
Species #293 — Mahogany Snapper
Species #294 — French Grunt
Species #295 — Squirrelfish
Species #296 — Redear Herring
Species #297 — Sailor's Choice Grunt
Species #298 — Blue Runner
Species #299 — Black Margate
Species #300 — Yellowtail Snapper
Species #301-310
(Florida)
Species #301 — Bermuda Chub
Species #302 — Slippery Dick Wrasse
Species #303 — Buffalo Trunkfish
Species #304 — Beaugregory
Species #305 — Puddingwife Wrasse
Species #306 — Nurse Shark
Species #307 — Notchtongue Goby
Species #308 — Dusky Damselfish
Species #309 — Tomtate Grunt
Species #310 — Porkfish
Species #311-320
(Florida)
Species #311 — Spotted Scorpionfish
Species #312 — Black Grouper
Species #313 — Bluestriped Grunt
Species #314 — Smallmouth Grunt
Species #315 — Red Grouper
Species #316 — Sheepshead Porgy
Species #317 — Bonnethead Shark
Species #318 — Lemon Shark
Species #319 — Spotted Trunkfish
Species #320 — Rainbow Parrotfish
Species #321-330
(Florida)
Species #321 — Doctorfish Tang
Species #322 — Mae Khlong Bullseye Snakehead
Species #323 — Night Sergeant
Species #324 — Yellowtail Parrotfish
Species #325 — Bandtail Puffer
Species #326 — Stoplight Parrotfish
Species #327 — Glassy Sweeper
Species #328 — Planehead Filefish
Species #329 — Cocoa Damselfish
Species #330 — Masquerader Hairy Blenny
Species #331-340
(Florida)
Species #331 — River Goby
Species #332 — Smallscale Fat Snook
Species #333 — Bigmouth Sleeper
Species #334 — Pearlscale Cichlid
Species #335 — Southern Kingfish
Species #336 — Southern Puffer
Species #337 — Atlantic Needlefish
Species #338 — Golden Silverside
Species #339 — Suwannee Bass
Species #340 — Spotted Bullhead
Species #341-350
(Alabama, Florida)
Species #341 — Blackbanded Darter
Species #342 — Weed Shiner
Species #343 — Alabama Shiner
Species #344 — Blackspotted Topminnow
Species #345 — Mobile Logperch
Species #346 — Central Stoneroller
Species #347 — Alabama Bass
Species #348 — Redeye Bass
Species #349 — Cahaba Bass
Species #350 — Largescale Stoneroller
Species #351-360
(Alabama)
Species #351 — Silverstripe Shiner
Species #352 — Bullhead Minnow
Species #353 — Logperch
Species #354 — Blackstripe Topminnow
Species #355 — Brook Silverside
Species #356 — Alabama Hogsucker
Species #357 — Warrior Bass
Species #358 — Atlantic Bumper
Species #359 — Florida Pompano
Species #360 — Blacktip Shark
Species #361-370
(Alabama, Mississippi, Missouri)
Species #361 — Sand Seatrout
Species #362 — Northern Hogsucker
Species #363 — Cherryfin Shiner
Species #364 — Smallmouth Buffalo
Species #365 — Blue Catfish
Species #366 — Western Dollar Sunfish
Species #367 — Bantam Sunfish
Species #368 — Bigeye Shiner
Species #369 — Silver Carp
Species #370 — Orangespotted Sunfish
Species #371-380
(Missouri)
Species #371 — Black Redhorse
Species #372 — Northern Studfish
Species #373 — Bleeding Shiner
Species #374 — Hornyhead Chub
Species #375 — Redacted Darter
Species #376 — Orangethroat Darter
Species #377 — Ozark Minnow
Species #378 — Ozark Sculpin
Species #379 — Slender Madtom
Species #380 — Carmine Shiner
Species #381-390
(Missouri, Oklahoma, New Mexico, Arizona, Utah)
Species #381 — Duskystripe Shiner
Species #382 — Red River Pupfish
Species #383 — Plains Minnow
Species #384 — Red River Shiner
Species #385 — Plains Killifish
Species #386 — Rio Grande Chub
Species #387 — Apache Trout
Species #388 — Arctic Grayling
Species #389 — Shortfin Molly
Species #390 — Sailfin Molly
Species #391-400
(Utah, Nevada, California)
Species #391 — Virgin Spinedace
Species #392 — Redacted Chub
Species #393 — Guppy
Species #394 — Mexican Molly
Species #395 — Sacramento Sucker
Species #396 — California Roach
Species #397 — Black Surfperch
Species #398 — Dwarf Surfperch
Species #399 — Crevice Kelpfish
Species #400 — Bonyhead Sculpin
Species #401-410
(California, North Carolina)
Species #401 — Stripefin Ronquil
Species #402 — Yellowfin Goby
Species #403 — Shimofuri Goby
Species #404 — Tule Perch
Species #405 — River Chub
Species #406 — Flat Bullhead
Species #407 — Whitetail Shiner
Species #408 — Bigeye Chub
Species #409 — Warpaint Shiner
Species #410 — Western Blacknose Dace
Species #411-420
(North Carolina)
Species #411 — Gilt Darter
Species #412 — Tennessee Shiner
Species #413 — Greenfin Shiner
Species #414 — Sandbar Shiner
Species #415 — Piedmont Darter
Species #416 — White Shiner
Species #417 — Speckled Killifish
Species #418 — Comely Shiner
Species #419 — Chainback Darter
Species #420 — Snail Bullhead
Species #421-429
(North Carolina, South Carolina, Oregon, Virginia, California)
Species #421 — Spottail Shiner
Species #422 — Whitefin Shiner
Species #423 — Satinfin Shiner
Species #424 — Redlip Shiner
Species #425 — Piedmont Shiner
Species #426 — Masked Greenling
Species #427 — Starry Flounder
Species #428 — Mummichog
Species #429 — Gopher Rockfish