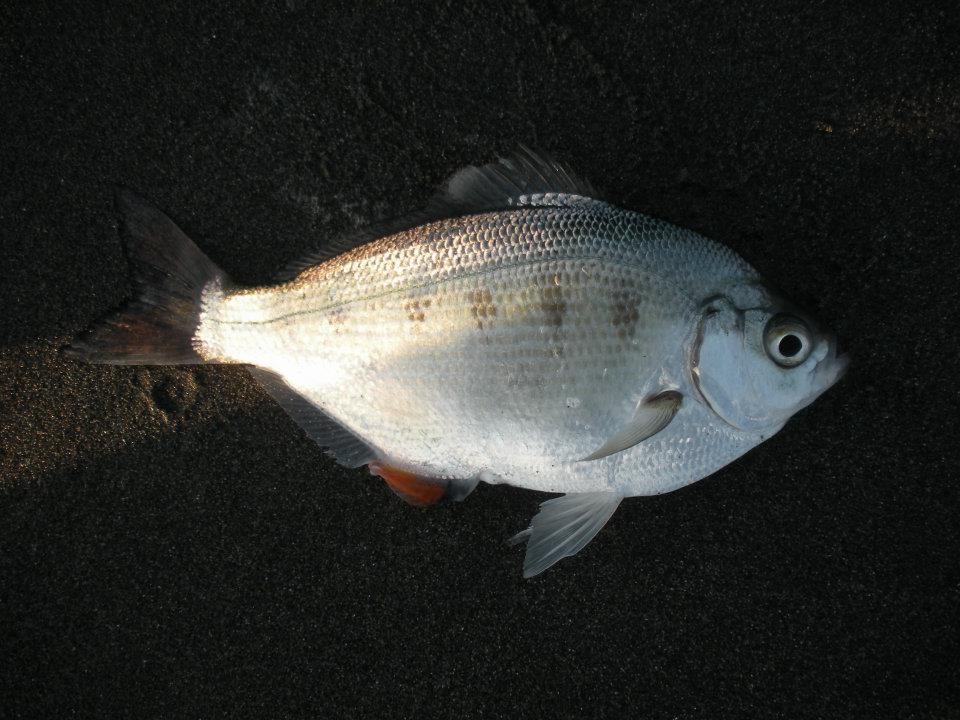 Species: Walleye Surfperch (Hyperprosopon argenteum)
Location: Seal Beach Pier, Seal Beach, CA
Date: June 13, 2008
Here's another one straight from my journal:
"Although my last night (of my Senior Trip) happened to be Friday the Thirteenth, I had to try one last time. At eleven I headed out, eager to add one more species to my life list. I fished a long time … I gave up bait fishing and tried lures.
Every night, a swarm of smaller fish had gathered under the lights of the oil rig transport docking area. I had tried throwing everything in my tackle box, but nothing worked. Finally, I caught my first surfperch on a Nordic Kokanee jig half the size of the fish.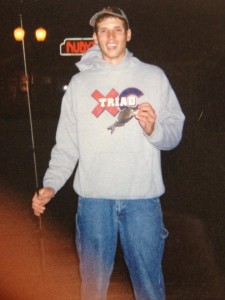 As soon as I cast again, I got snagged. Maybe Friday the Thirteenth…? Nah.
I gave up the fish as bait but only after I'd taken pictures to better remember the trip. Believe me, I will."
My first surfperch was quite small, but I was stoked to have landed it. Just look at that grin.
That trip actually hooked me on surfperch fishing, and to this day, it's one of my favorite types of fishing — albeit now I use gear just slightly more tailored to the species instead of over-sized Kokanee jigs.
#SpeciesQuest // #CaughtOvgard
Read the next entry in #SpeciesQuest here: Species #22 — Northern Pikeminnow.