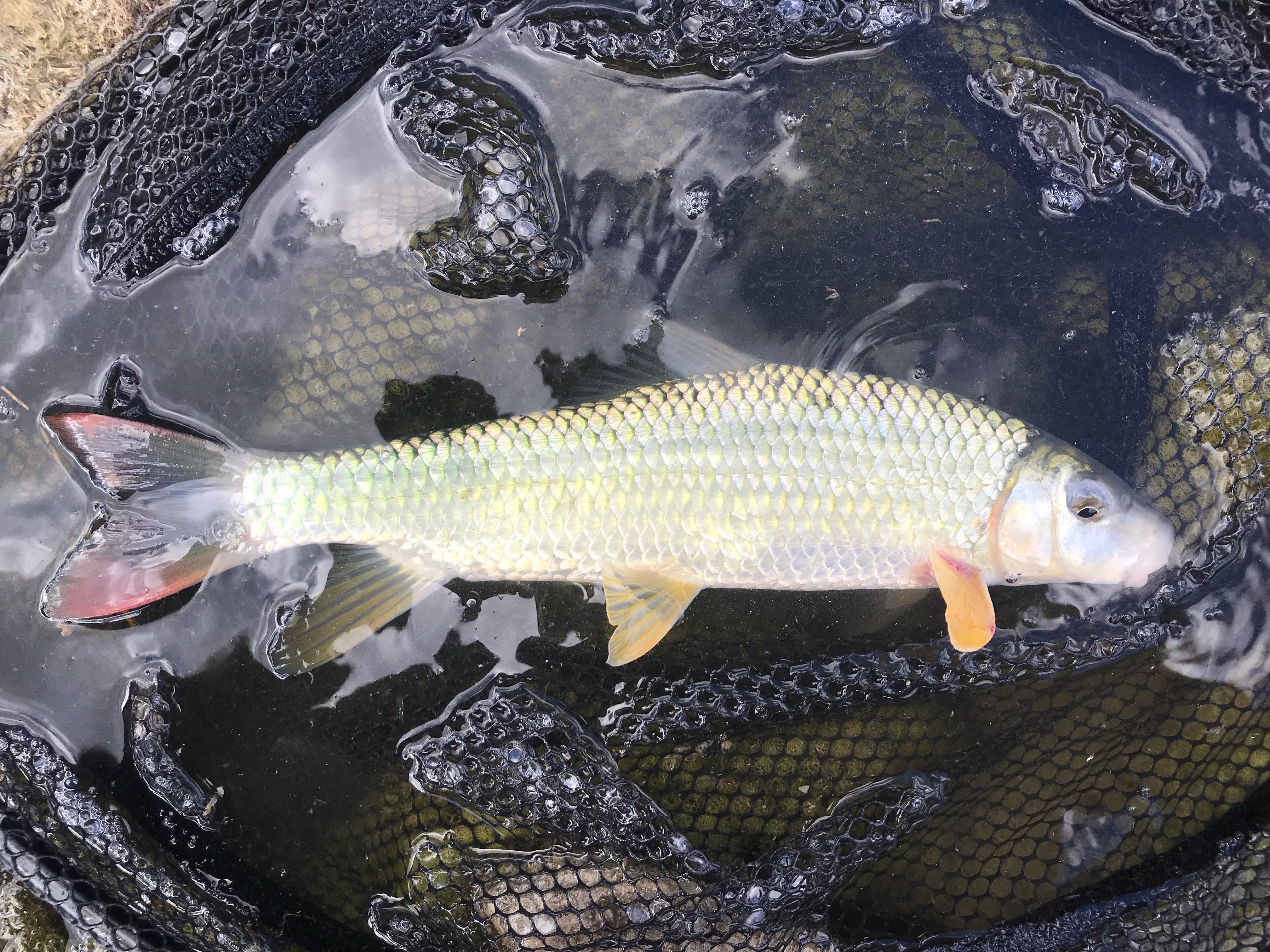 Species: Shorthead Redhorse (Moxostoma macrolepidotum)
Location: Caledonia, Ontario, Canada
Date: July 16, 2018
I live in Oregon, a place where half of our native suckers are threatened or endangered, and the other half can be difficult to locate and catch. Apart from Largescale Sucker, none of the sucker species we have are caught very often.
Oh how strange this is when compared to the rest of North America and the 100 or so sucker species found there. Suckers are not only common, but they can be downright easy to catch in certain places outside of our wonderfully strange state.
Take, for instance, the Shorthead Redhorse.
On a tip from Ken Tse (read his blog here), I headed outside of Toronto proper to a semi-rural community on the Grand River. He put me just below a small dam in a scenic, grassy park. There were obviously fish around, and I quickly caught a small Smallmouth Bass.
I could see a few micros, but the fast current and skittish nature of those particular micros only held my attention for 20 minutes or so. When I finally caught a micro, it was another smallie, so I opted to pursue the redhorse I'd actually driven there to catch.
Several species were on the table, though Shorthead Redhorse were supposed to be the most common.
My intel proved correct, and after about an hour of sitting on half of a nightcrawler purchased at the bait shop up the hill, my first rod bounced.
Given the strange angle I was fishing below the dam, I had one rod out perpendicular to the shore and another sort quartering away downstream.
Without going into the science of it all, and the fact that there was so much water to cover, it would've been nearly impossible for me to hit my target with just one rod. There had to be a second rod.
I reeled the second rod (or was it the first?) as a small, unsuspecting crowd watched from picnic blankets on the grassy knoll.
The last thing they expected was for my shot to ring out over the din, my splitshot, that is.
Unfortunately, I was in the process of retying my micro rod and spilled splitshot all over as I fumbled towards my bouncing rod.
Regardless, I connected.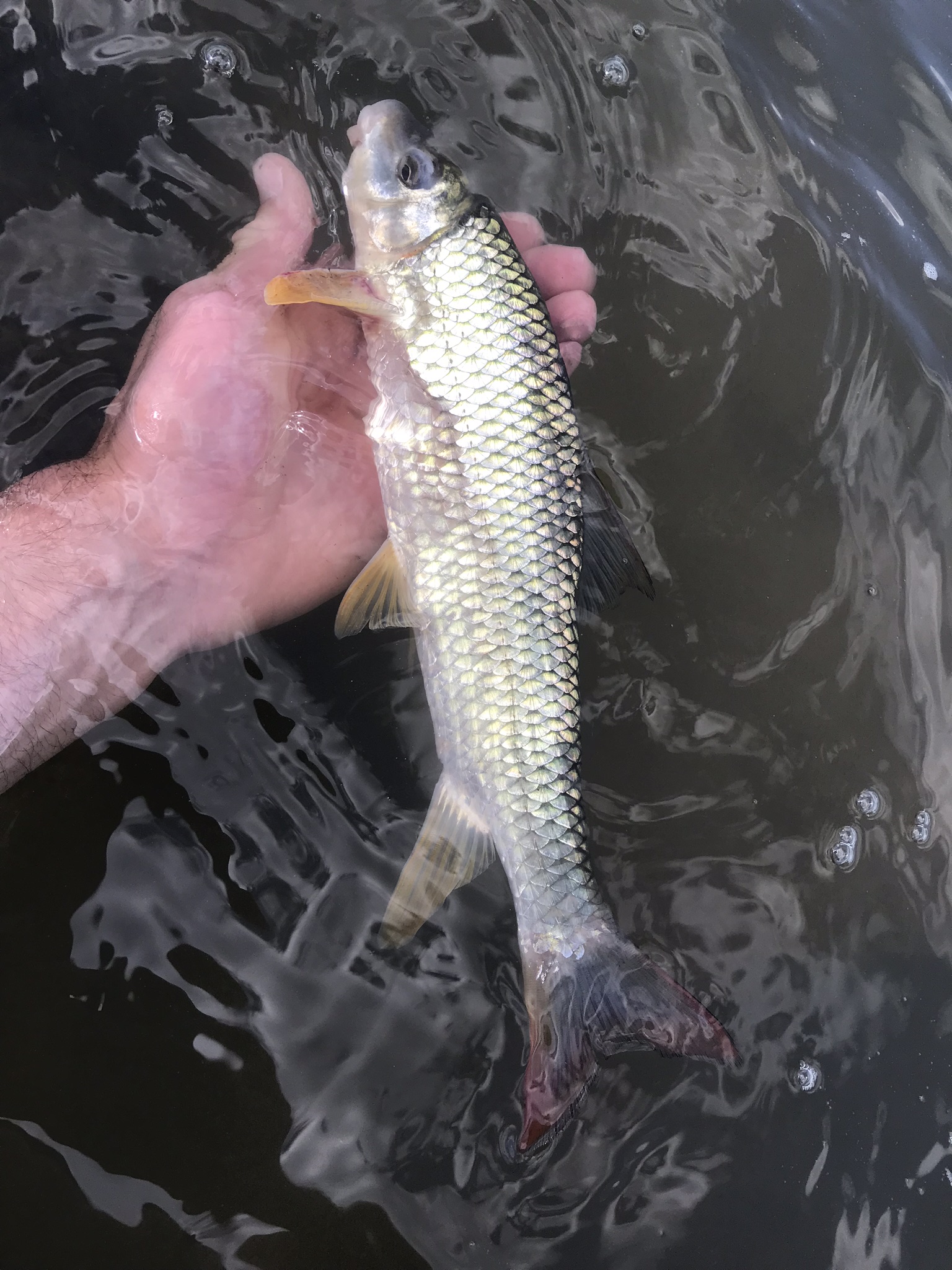 Knowing at least enough to snap pictures of the fish in profile as well as pictures of its mouth, I released it. I knew it was a Shorthead thanks to a particularly helpful infographic I found online.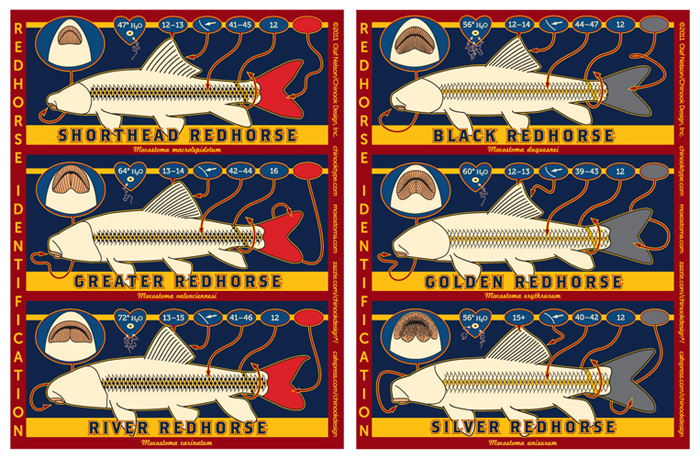 The bite died, and I decided to move, instead going to the less accessible side that required a minimal hike down.
While the first fish had taken an hour or two, the second took less than five minutes.
The river on the other side was more conducive to fishing for suckers, which tend to prefer transitional zones between current and slower water, specifically behind current breaks.
Lo and behold, a redhorse was waiting behind the first rock I cast to.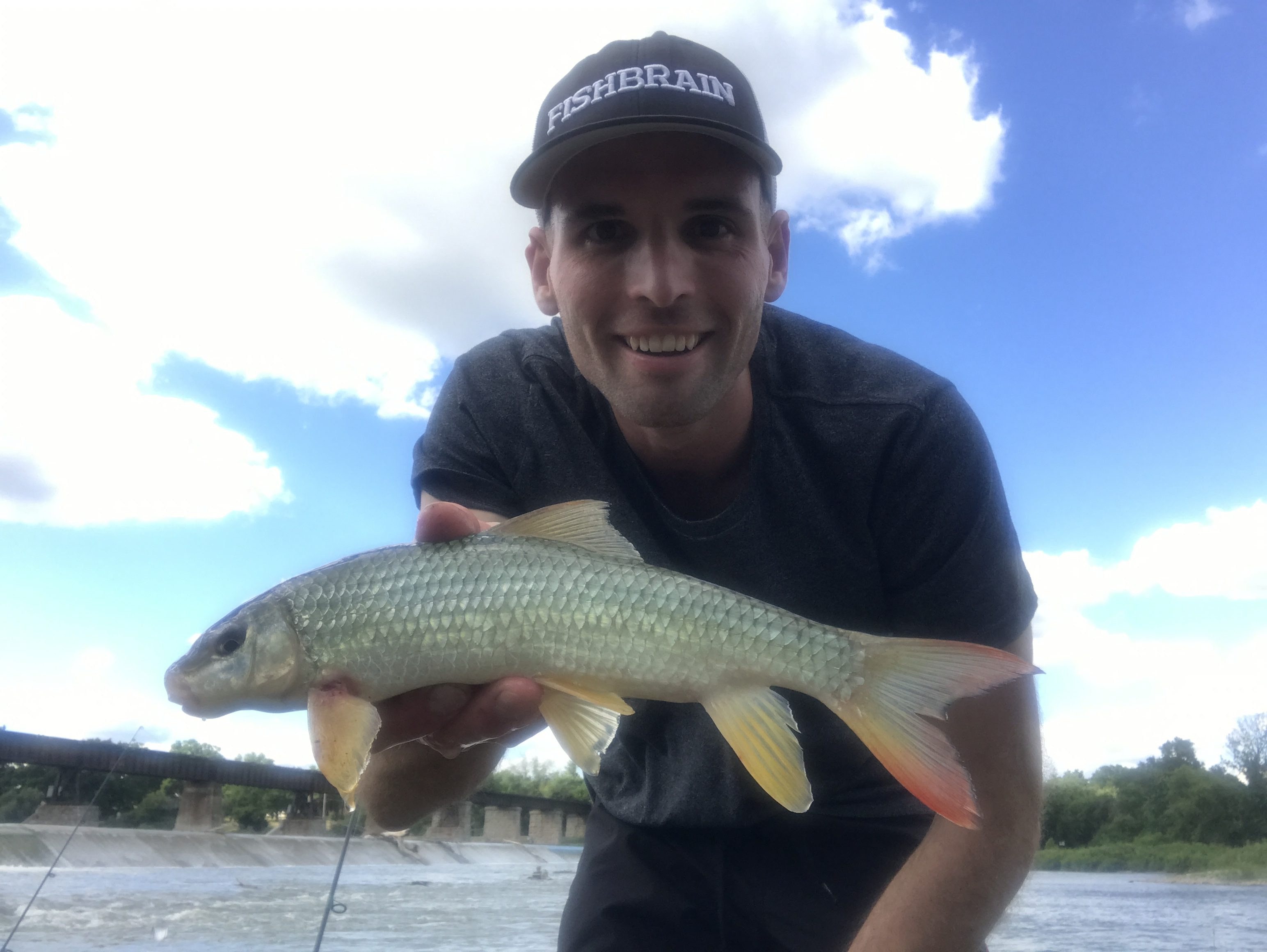 Again, I took the profile and mouth pictures even though I knew at first glance this was a Shorthead.
My other rod bounced while I was taking this picture, and I had Fish No. 3.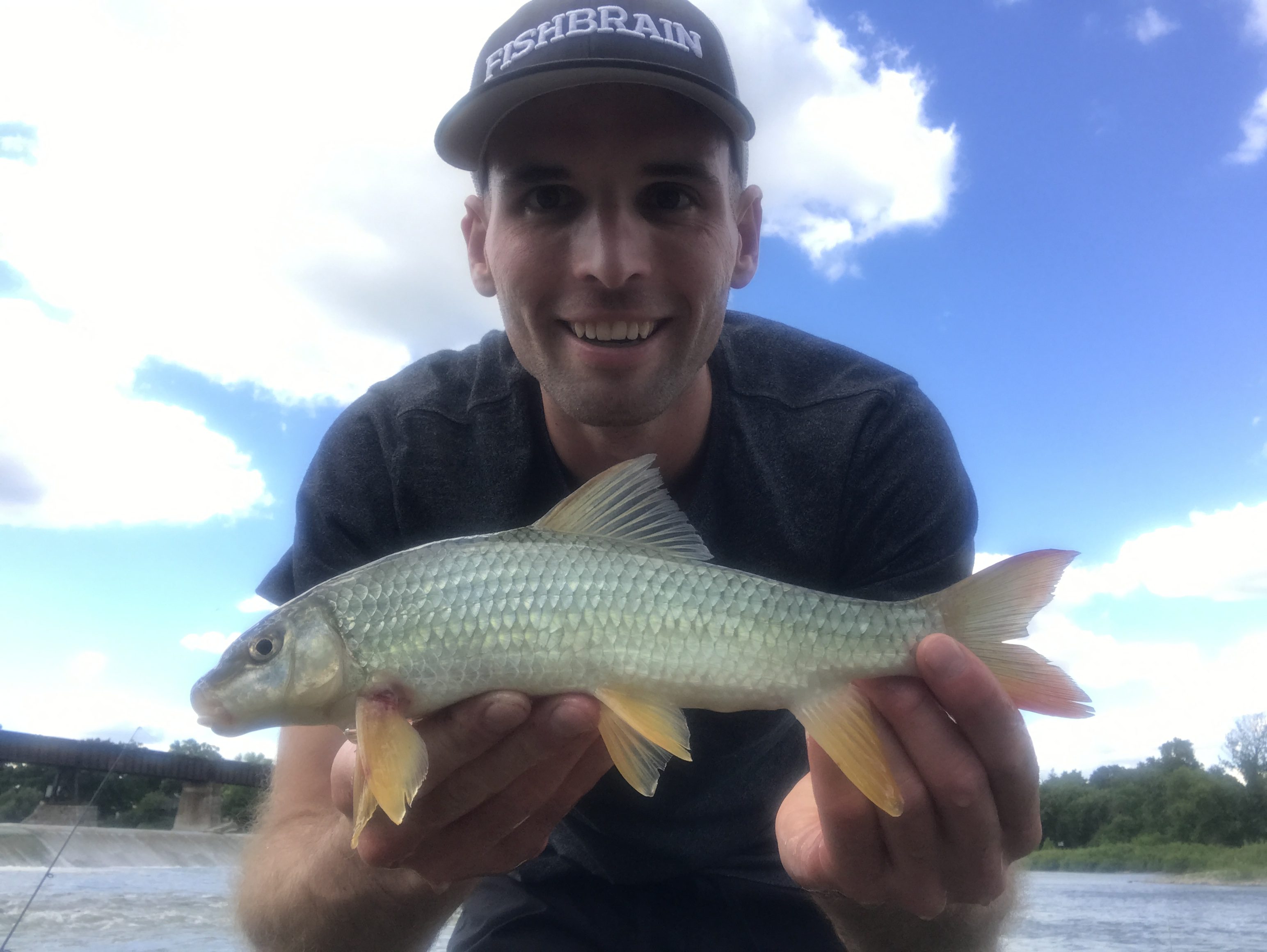 At this point, I was having fun, but I realized I had a long drive back to Fort Erie, the Canadian town right across the border from Buffalo, where I was staying.
I hopped in the car and drove on.
***
After spending my evenings chasing the fish that surpassed Common Carp as my favorite "rough fish" for the next few evenings — Species #159 — I tied into something else.
I battled it to the bank against the current of the staunch Niagara River and landed it with some impressive acrobatics while flagging down a passerby to take a picture for me.
I originally identified this fish as a Golden Redhorse because it didn't have the red tail I'd seen on the other Shortheads I'd captured, but I was later told it was another Shorthead.
Cross-referencing the infographic above confirmed it was a Shorthead — just a monster. The notched dorsal fin and 44 lateral line scales were enough to overshadow the lack of red tail.
Still, it was a beast of a Shorthead at 25″ and 4.6 pounds.
Just a pound shy of the world record. Too bad. It would've been my first international record.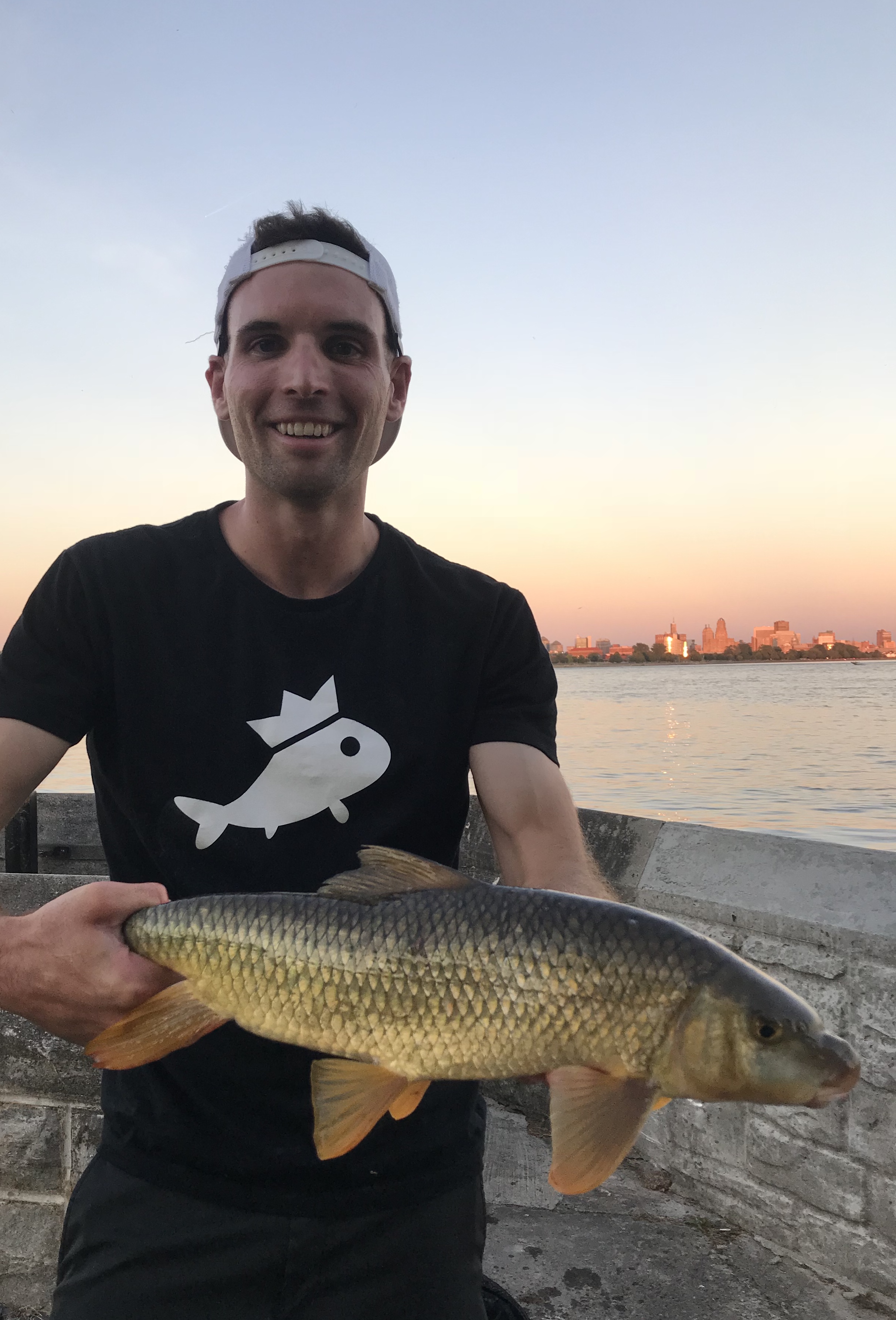 I couldn't have asked for a better way to end the evening and an incredible trip.
I'd really enjoyed Canada, and I smiled when I got to get my redhorse on and ride into the sunset.
#SpeciesQuest // #CaughtOvgard
Read the next entry in #SpeciesQuest here: Species #159 — Freshwater Drum.