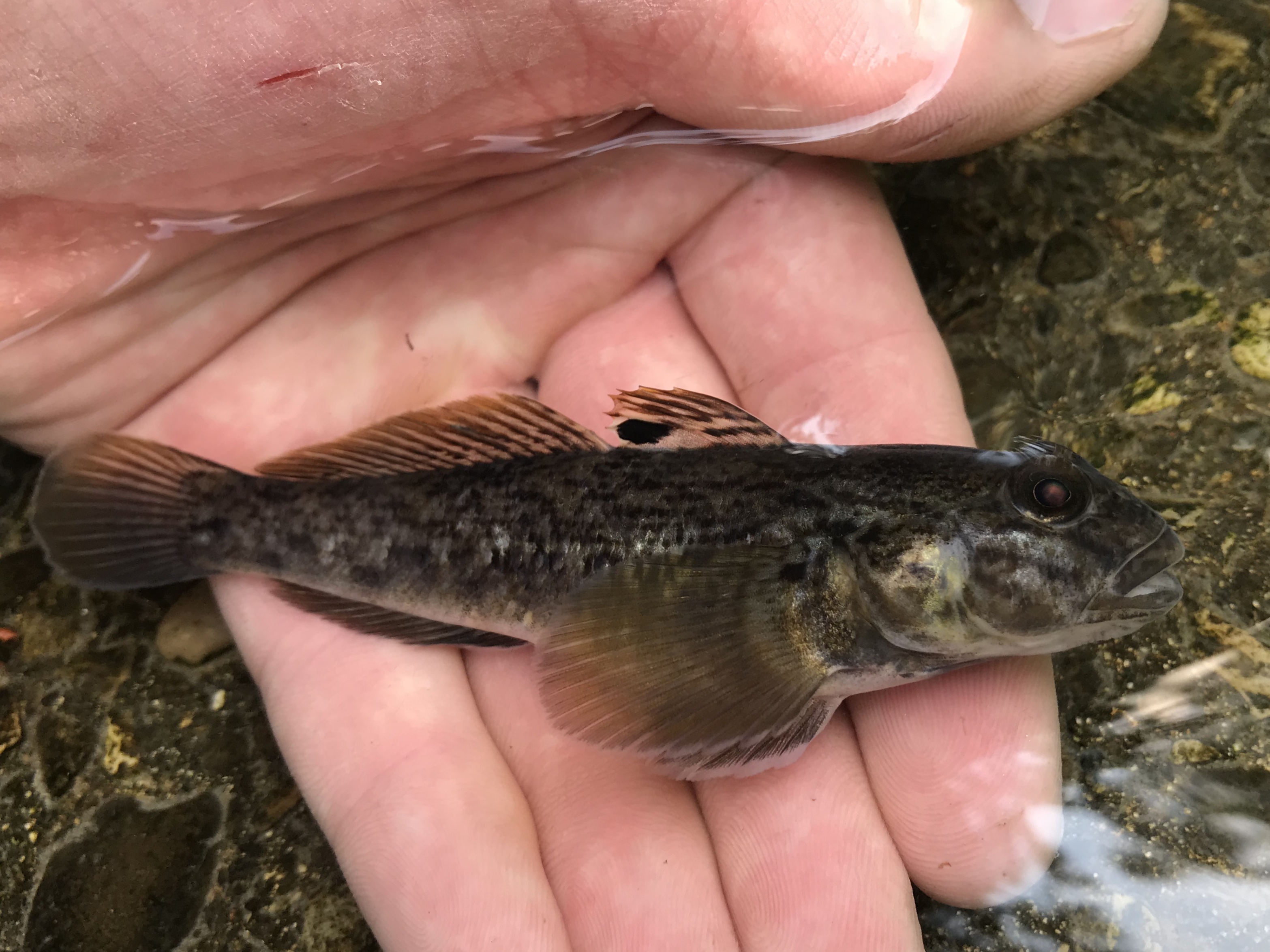 Species: Round Goby (Neogobius melanostomus)
Location: Toronto, Ontario, Canada
Date: July 16, 2018
The north is a tough place. If the elements don't kill you, there's always the next power-hungry leader, plague, or toothy beast waiting in line to give it their best shot.
Though civilizations north of the equator have more or less dominated the rest of the world for all of human history, their rule has rarely been uncontested. Even the most beneficent societies have elements of darkness waiting to overtake the light, these elements that so crave power or those that often achieve it — for better or worse.
In fact, some leaders have led to power specific cultures so predominantly violent, vile, and vilified (turns out V is for more than just vendettas) that history remembers them as such.
From the Vikings to the Scythians to the Mongol Hordes, darkness has found its place in the north many times.
These societies could best be viewed as a scourge on all those they encountered.
*cut to scene of violence, rape, pillaging*
While one culture may choose to raise its children, another may vie to raze them.
In modern times, a balance of power seemed to exist in a place viewed by many as the pinnacle of modern achievement. A place piggybacked on the success and dominance of its neighbor to the south, the United States.
We speak, of course, of Canada.
From it's legendary cleanliness to its legendary friendliness, Canada is paradise. At least, it was.
Its innocent utopia was interrupted by something terrible that has since become a scourge —
*cue epic instrumental music*
a Scourge of the North.
*cue opening credits*
***
Enter Ontario.
The beautiful province, by far Canada's most populous (it accounts for one-third of the entire country) is a land of extremes. From sprawling lakefront to modern cityscape to quaint farming communities, Ontario has a little of everything.
Toronto, the nation's largest city, is nothing short of spectacular. It is the second-most diverse place on earth, second only to Queens, New York, and it shows in the food, the architecture, and the people.
Of course, it's the food that got and held my attention.
I landed in the Buffalo and immediately took my rental car across the border.
My first night in Toronto, one of just two I had there, didn't pan out.
At this point, I was about three weeks into a stint away from home that had started in Florida, and I'd yet to go out and get skunked fishing, so of course it happened that night.
I fished a park and saw a few skittish micros dart away from my headlamp but walked away empty-handed.
That night, I drowned my misery in way too much delicious Nepali food.
***
The next morning got off to a good start.
It didn't take me long to find the best donut place in town. Sorry, this is Canada.
It didn't take me long to find the best doughnut place in town: Glory Hole Doughnuts.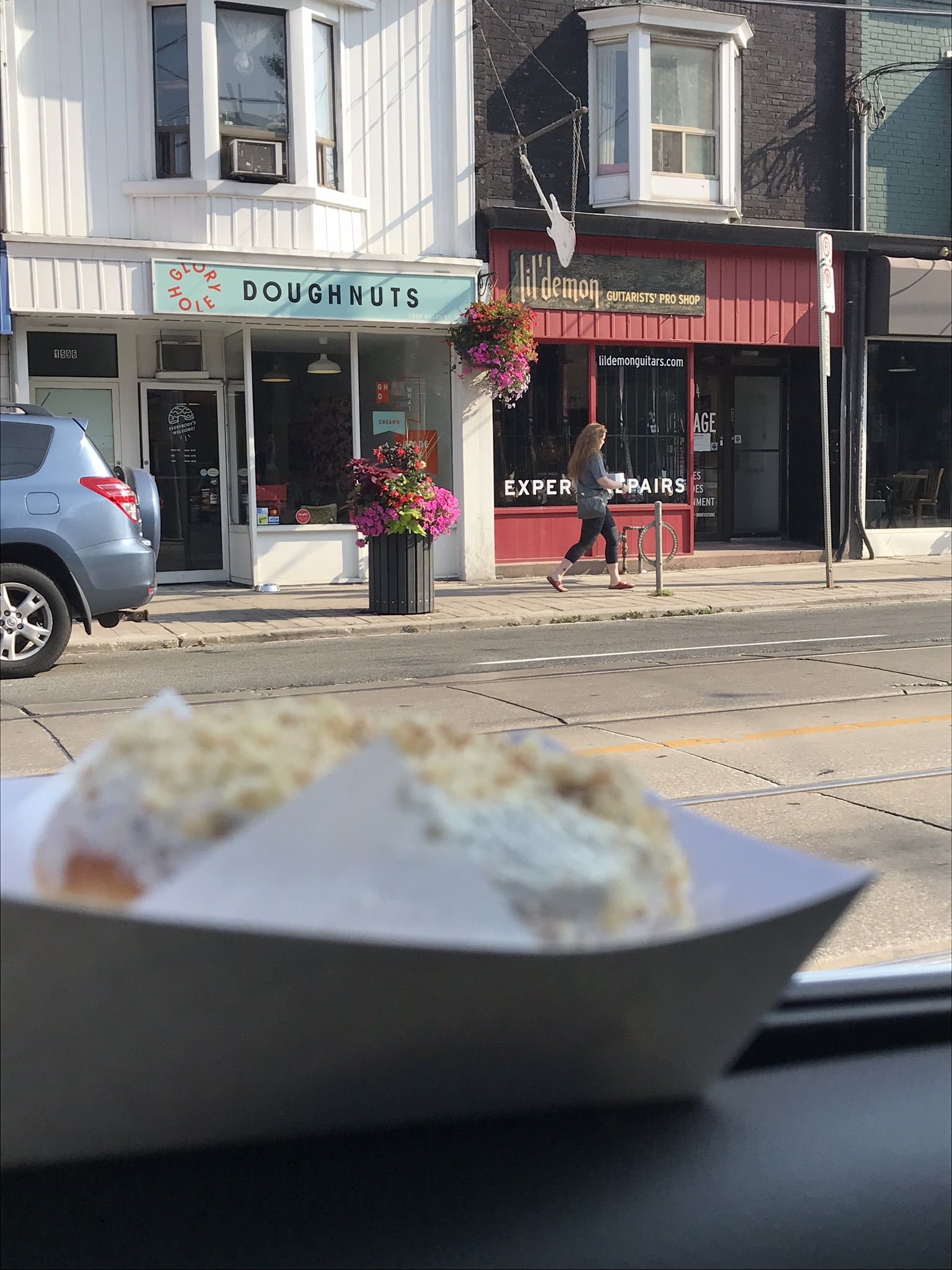 The lightly sweet cake donut was covered in a light, crème fraîche-like frosting topped with crumbled breadcrumbs.
It was so wonderful in its simplicity and light-yet-buttery taste that I had no problem buying all of the donuts they had left, which, thankfully for my overworked pancreas, was just three.
I paired it with Toronto's most famous coffee chain, the one with the yellow lid, Jimmy's Coffee.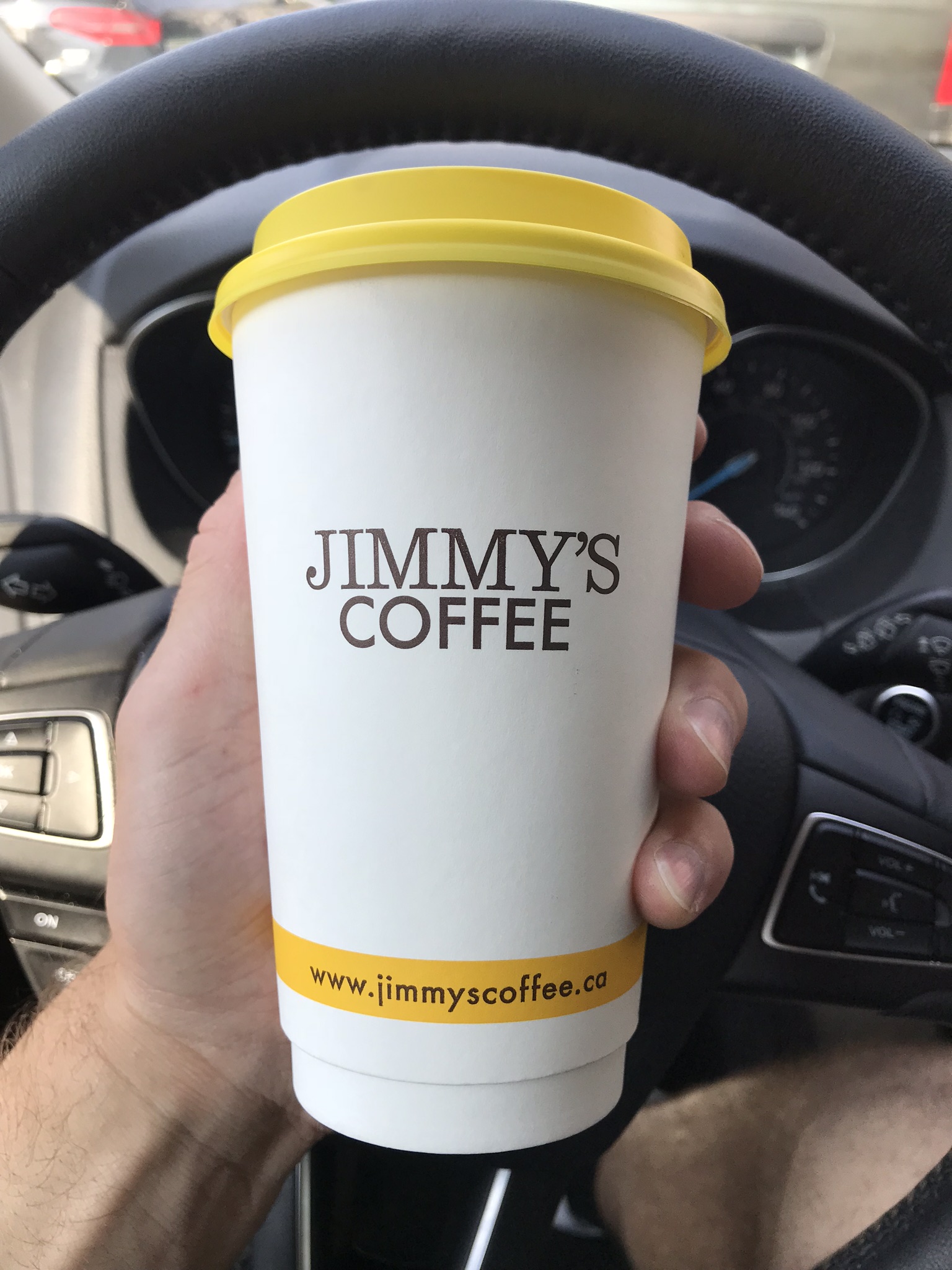 Fat and happy, I set my sights on the sights.
I did a little touring around the city, which, mid-morning, meant sitting in traffic. The weather was intermittently bad or not great, so that wasn't the worst thing.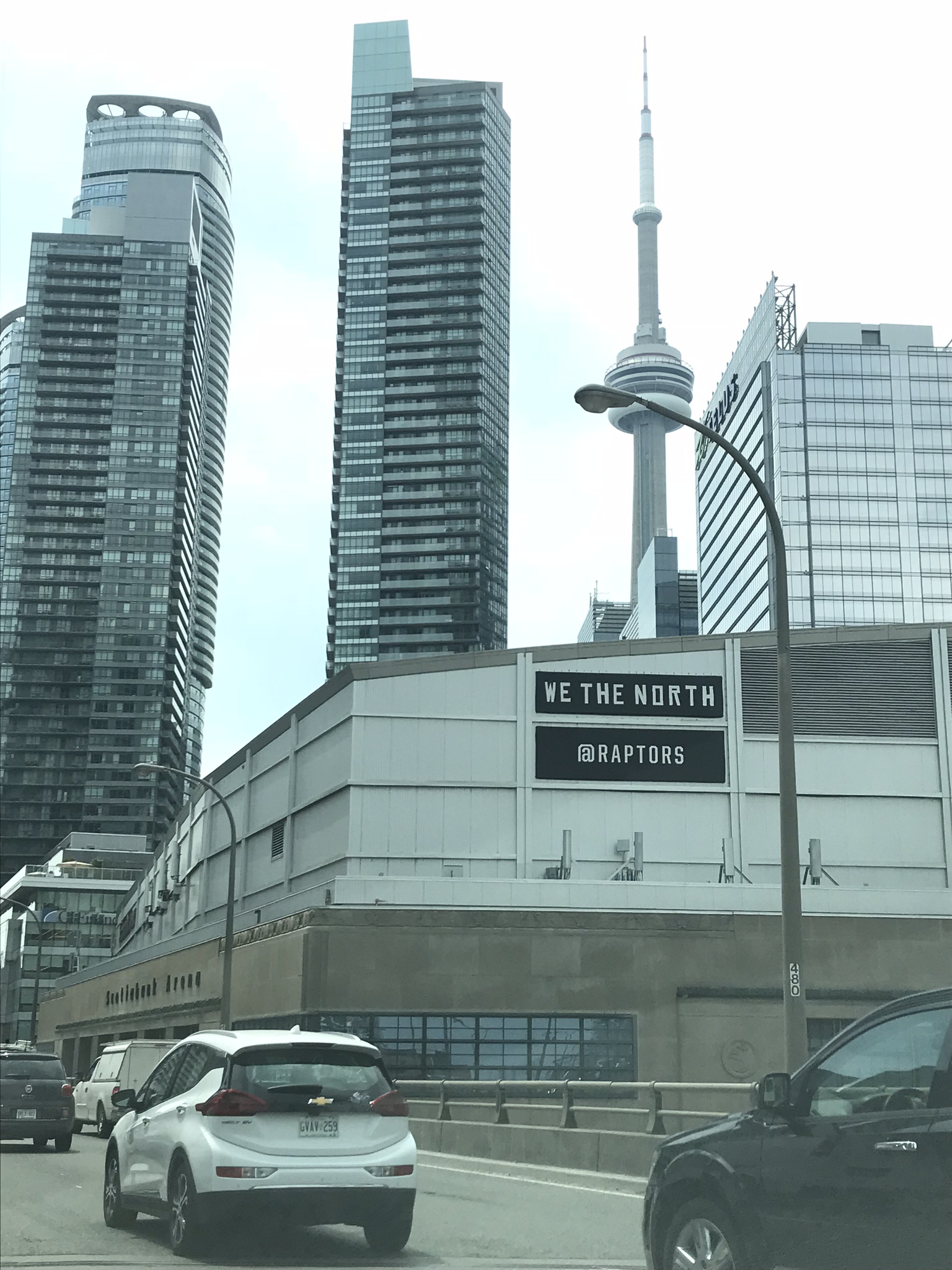 Deciding that the CN Tower looked close enough to the one's I'd visited in Seattle and Auckland, New Zealand, I opted to just visit a museum.
This brought me to the Royal Ontario Museum (ROM). I found this funny because I'd just finished reading a book, Calculating God, which took place there. It's an  interesting read about aliens, God, and the foundations of the universe and holds a surprisingly not-hostile secular viewpoint towards Creationism which made it unique in and of itself.
Anywho, the ROM proved to be just another museum — albeit a good one — so I finally felt like I'd soaked in enough cutlure to justify fishing for the rest of the trip.
I had to be back in Buffalo for a conference the next day, so it was now or never.
I settled on a park where I proceeded to quickly catch a small fish, a Round Goby.
Then I caught another.
Then a salmon angler returned, filleted his catch, and threw the carcass near where I was fishing from shore. In less than two minutes, it was covered in swarming black monsters.
The Scourge of the North!
***
Round Gobies were introduced (most believe) from the ballast water of a ship from the Old World and have found their way into most of the Great Lakes.
They now dominate the biomass and can be found anywhere and everywhere in this region.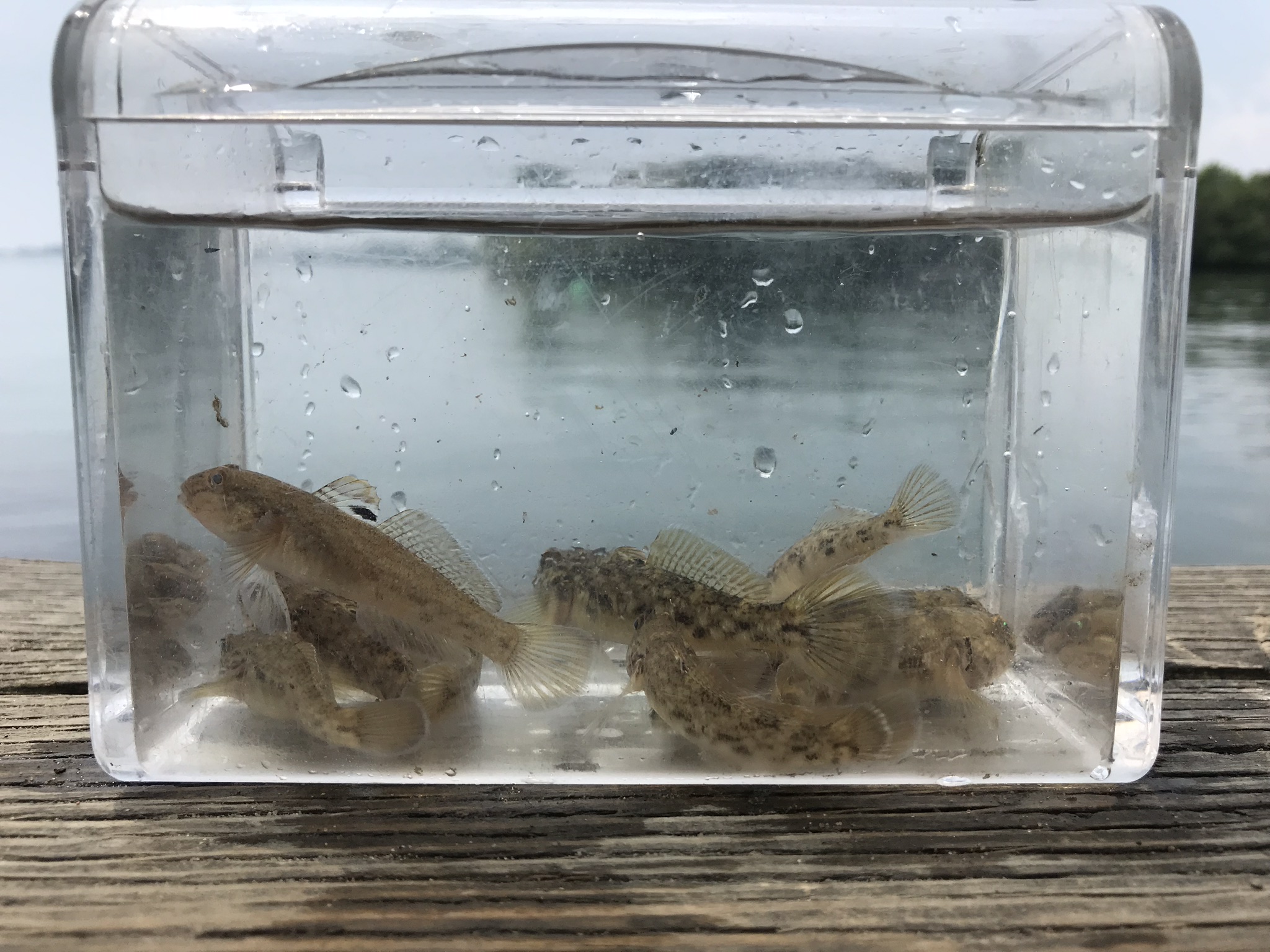 Apart from a few sunfish and perch, I didn't catch another species that trip to Toronto. No sculpins. No shiners. No nothing.
It was honestly kind of tragic.
Fortunately, I reached out to Ken Tse (http://muskiebaitadventures.blogspot.com/), albeit a little late on my part, and he gave me some spots that redeemed the trip.
I killed all of the invasive monsters, but like the unwashed hordes many had to endure in days of yore, I couldn't outrun this scourge…
#SpeciesQuest // #CaughtOvgard
Read the next entry in #SpeciesQuest here: Species #158 — Shorthead Redhorse.