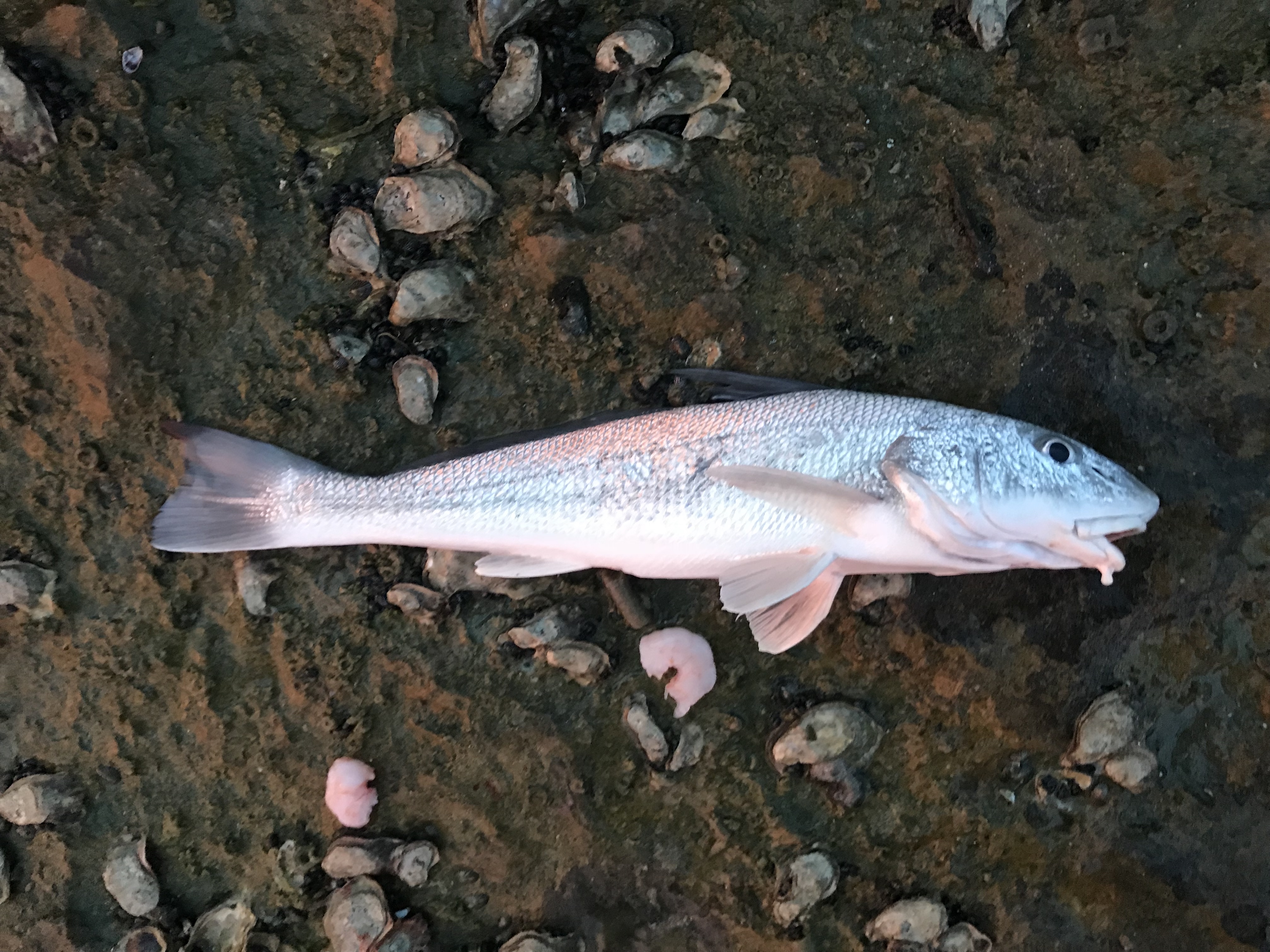 Species: Gulf Kingfish (Menticirrhus littoralis)
Location: Saint Petersburg, Florida
Date: July 14, 2018
After spending most of the day fishing at two separate piers and finding plenty of fish but little in the way of species variety, I opted to move to the outer edges of Tampa Bay.
I found myself not far from Saint Petersburg fishing an inlet where tides carved the sand relatively deep as it narrowed between a rocky point and a concrete causeway.
At this point in the trip, I was tired, sunburned, and sore, so I admittedly wasn't at the top of my game.
I was lazy and just tossed out a truncated Sabiki rig with cocktail shrimp that was almost not at the top of its game. With a light weight, I'd cast out as far as I could and then slowly reel in line, drifting the bait like you might do for salmon or steelhead.
It was slow-going, but I finally landed this kingfish, making 25 species on my first trip to Florida. Not bad for a guy still relatively new to the Species Hunting game who hadn't even set up his own Fishing Map yet. If you can relate, learn How to Build Your Fishing Map, so you can be more prepared moving forward.
#SpeciesQuest // #CaughtOvgard
Read the next entry in #SpeciesQuest here: Species #157 — Round Goby.