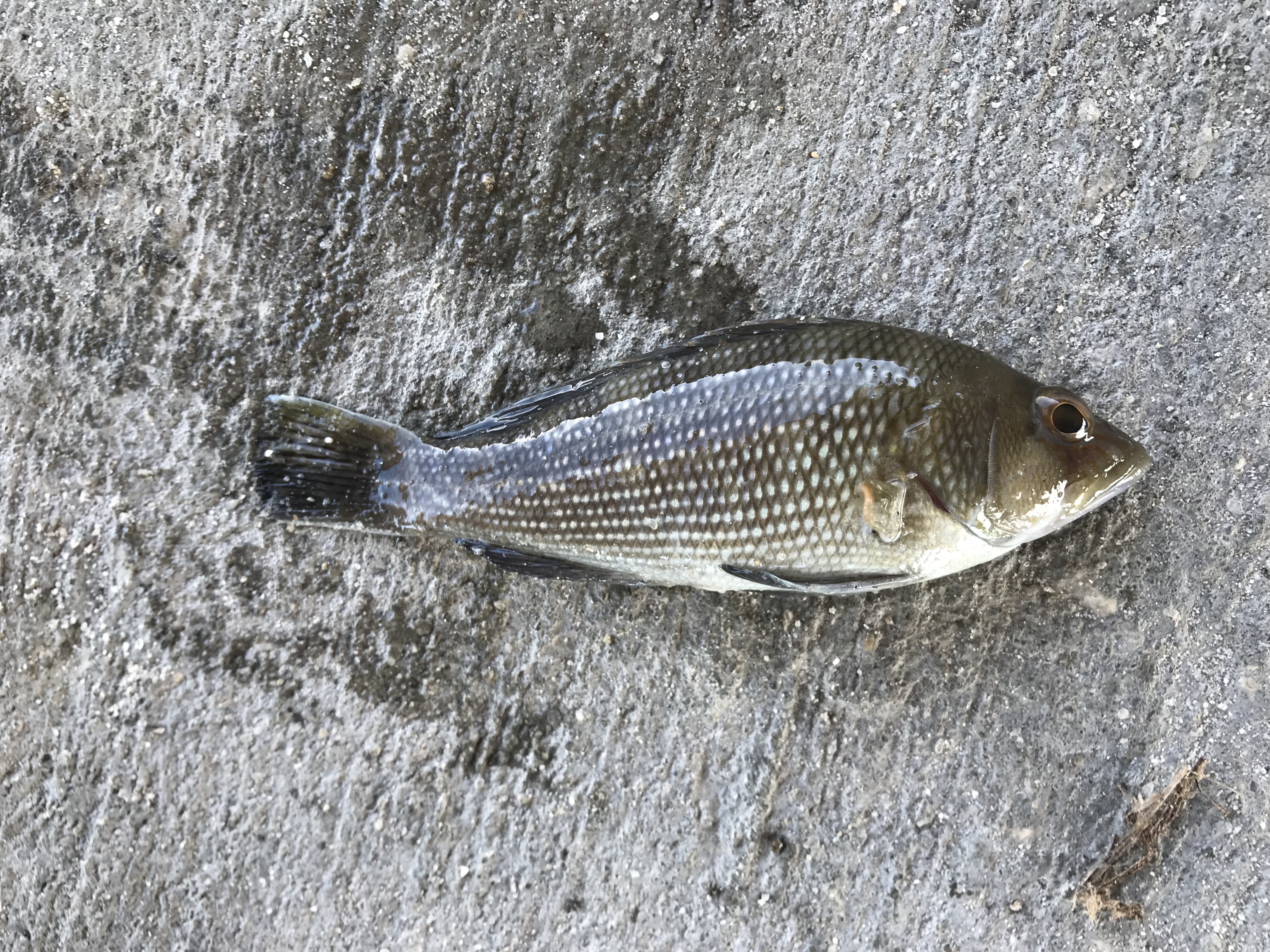 Species: Black Sea Bass (Centropristis striata)
Location: Tampa, Florida
Date: July 13, 2018
Perhaps the biggest surprise of my first "real" Florida trip was this Black Sea Bass. Note: my actual first trip to Florida was a single night fishing in Pensacola the summer before, but this was an extended stay. The Black Sea Bass took a piece of shrimp on a Sabiki rig, and I was shocked. I had no idea these fish made it as far south as Central Florida.
Though it wasn't the rich blue-black with white tubercules I'd seen in pictures, it was still a Black Sea Bass, and I was up to 24 species on this trip. Not bad.
I released it after a quick pic and moved on to the final fish of my Florida trip.
#SpeciesQuest // #CaughtOvgard
Read the next entry in #SpeciesQuest here: Species #156 — Atlantic Kingfish.