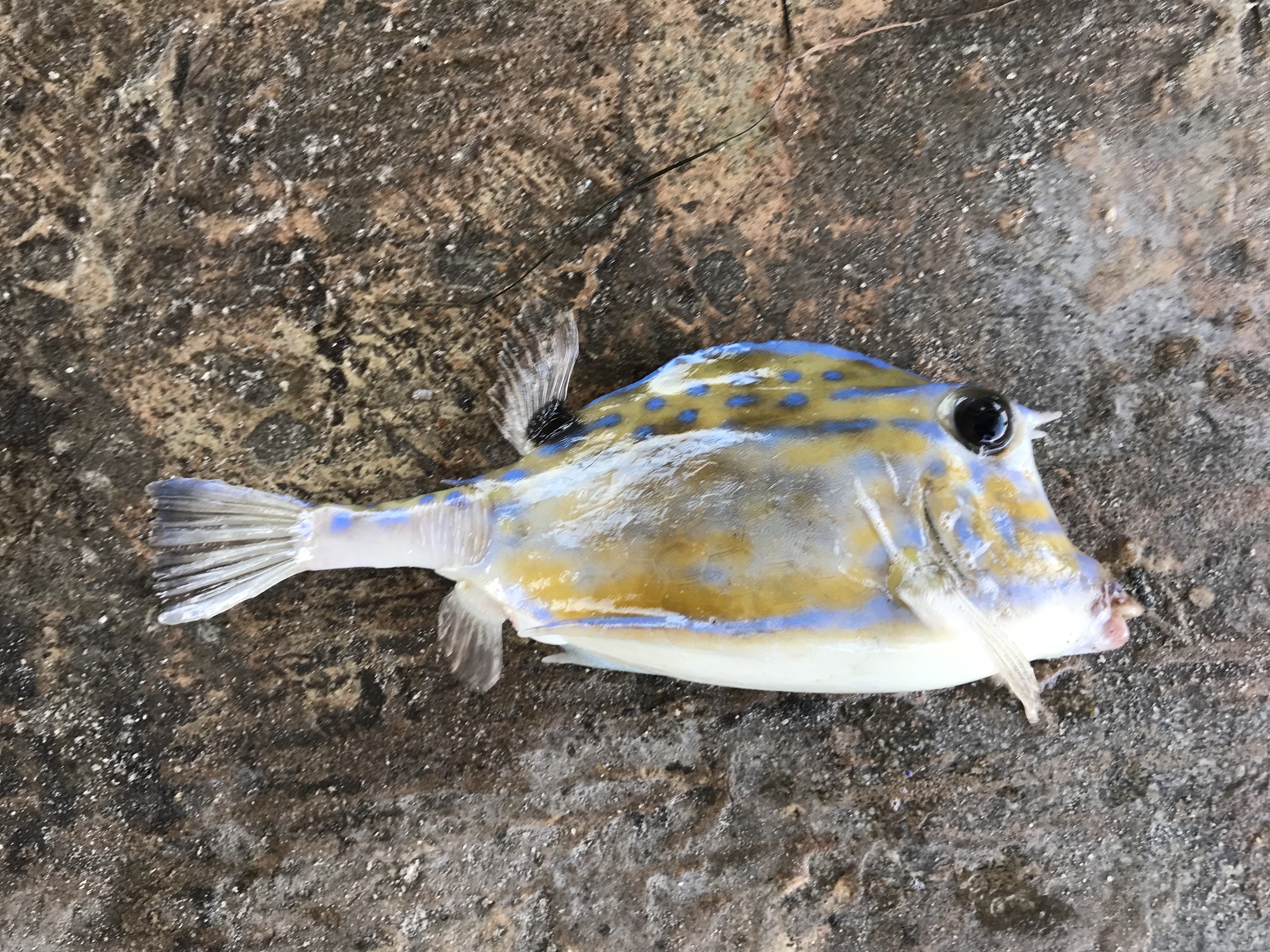 Species: Scrawled Cowfish (Acanthostracion quadricornis)
Location: Tampa, Florida
Date: July 13, 2018
After adding a species early on shrimp, I got another one to take a bit of squid, and it was something out of science fiction.
Something with "quadricorn" in its Latin name is bound to be strange, but the Scrawled Cowfish is probably the weirdest fish I've caught to-date.
A few things you should know about the Scrawled Cowfish:
1) Its fins all rotate independently of one another. It's off-putting.
2) Its skin feels like wet leather.
3) For the first time, "What that mouth do?" is a sincere question and not just a sexually-explicit phrase from pop culture. I seriously wonder how it works.
4) The black marbles that are its eyes reflect back your darkest secrets.
5) It has two rear-facing spines near its anal vent which seem to serve as natural, built-in protection from randy dolphins.
Watch the video.
#SpeciesQuest // #CaughtOvgard
Read the next entry in #SpeciesQuest here: Species #155 — Black Sea Bass.