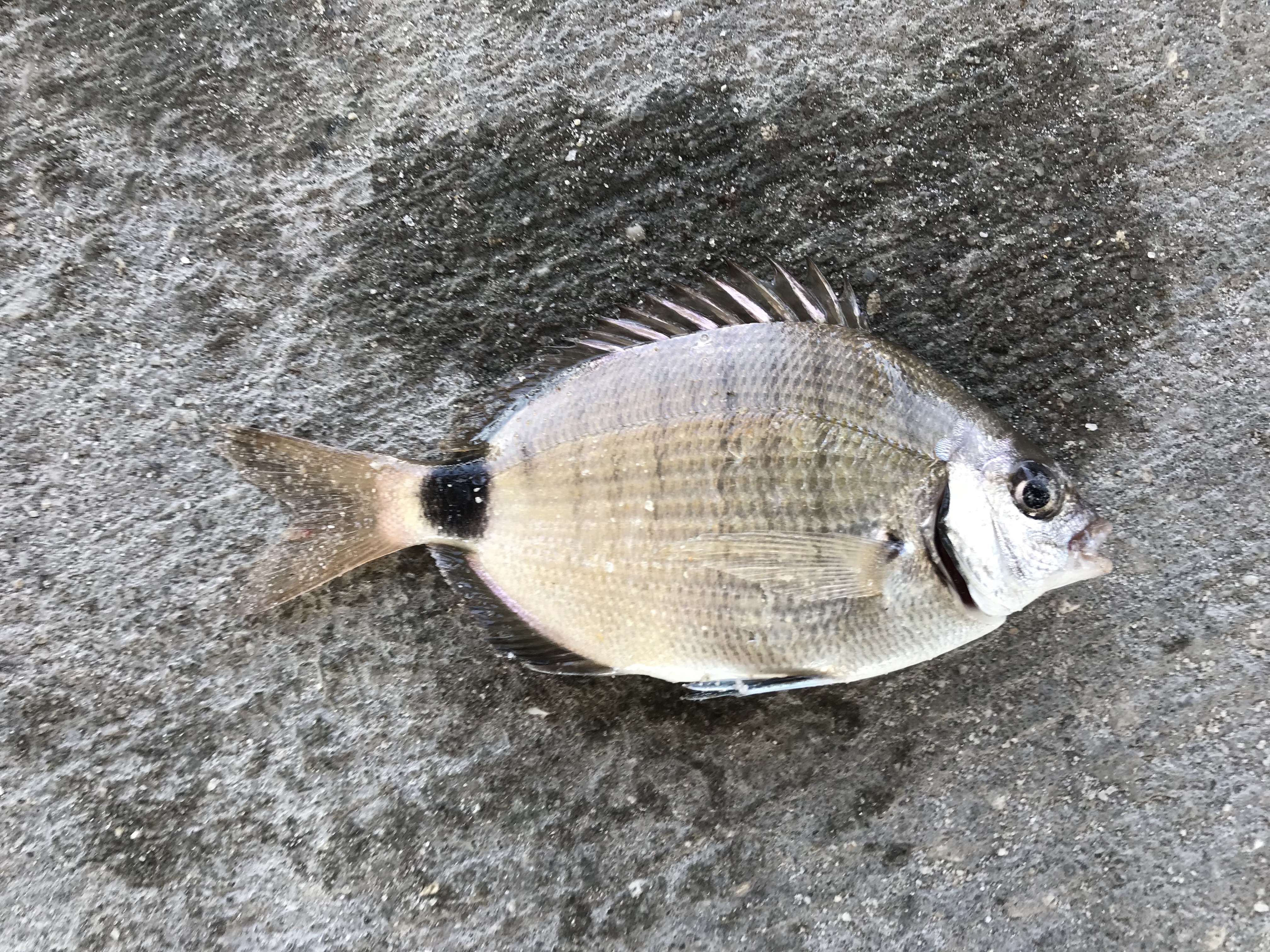 Species: Spottail Pinfish (Diplodus holbrookii)
Location: Tampa, Florida
Date: July 13, 2018
I first "met" Ryan Crutchfield on Instagram before I'd even started species hunting. Our social circles overlapped, and I found myself following a guy on Instagram who posted some out of the ordinary fish pictures.
Sure, the tarpon, snook, redfish, and bass pics I expected from a Florida-based account were awesome, but so were the fish he posted that I wasn't as familiar with.
Little did I know at the time, but he was the founder of fishmap.org, an awesome website sponsored by the North American Native Fishes Association (NANFA) aimed at mapping out fish distributions graphically by pulling from multiple sources.

FishMap is sort of like the USGS Nonindigenous Aquatic Species List but draws on a more comprehensive data set that includes anglers and armchair naturalists.
***
Knowing Ryan was nearby, I had to fish with him. After all, he'd provided me with several locations that panned out in Orlando.
Besides, after fishing Orlando hard for a week, I moved over to Tampa to try and notch some saltwater species. I mean, it was Florida, after all.
I spent the first night alone, but that's the norm. Coincidentally, I also fished alone that first night, landing one new species in the White Grunt, as well as a number of unsolicited Hardhead Catfish.
But apart from seeing other people catch small sharks — why can I never catch sharks? — it was sort of a misadventure in the dark.
Misadventure in the Dark sounds like the title of your sex tape. Sorry. That was inappropriate, but I'm just happy Brooklyn Nine-Nine got renewed for a seventh season, and the signature catchphrase is arguably better than "That's what she said."
***
Regardless, Ryan agreed to meet me mid-morning to do some fishing with a window of free time he had.
Between his bait and mine, we had shrimp, squid, and half a dozen artificials. The cocktail assortment of bait proved to be the ticket, and we quickly started catching fish.
The new species came almost immediately: a Spottail Pinfish. It was going to be a good morning; I could feel it.
#SpeciesQuest // #CaughtOvgard
Read the next entry in #SpeciesQuest here: Species #154 — Scrawled Cowfish.