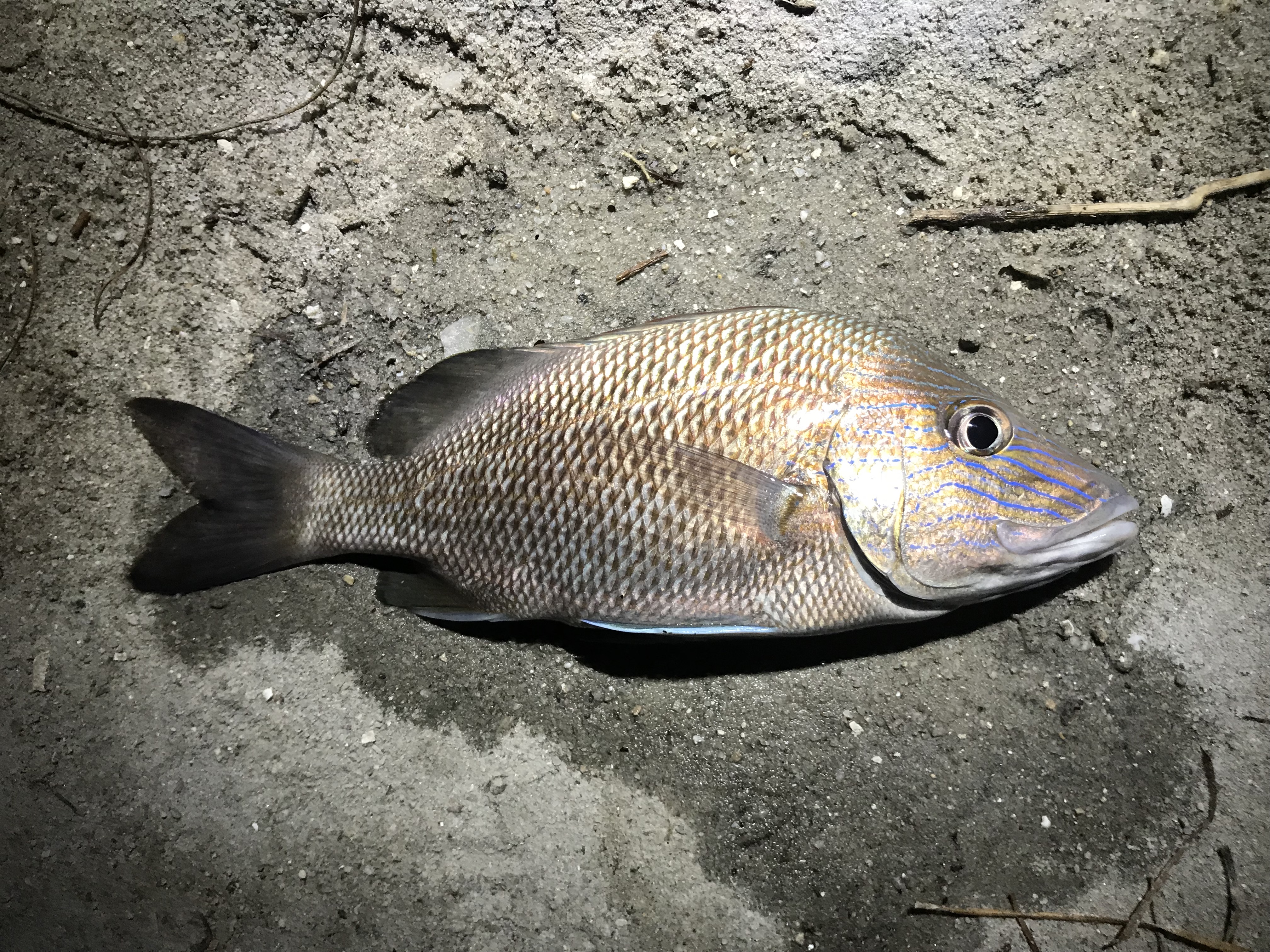 Species: White Grunt (Haemulon plumierii)
Location: Tampa, Florida
Date: July 13, 2018
I spent two solid days at ICAST with Fishbrain. From meeting Roland Martin and April Vokey to sitting next to Scott Martin during breakfast, I couldn't have been happier. It as about as much fun as you can have while not fishing.
You can read about there here.
Nonetheless, spending two whole days in Florida without catching a new species was killing me. Sure, it was awesome to get so much face time with my heroes and introduce a few new friends to microfishing, species hunting, even watch some nice Florida bass caught on the fly, I was itching for something new.
***
I arrived in Tampa late, and by the time I made it to my first stop, it was dark.
As I walked up, I saw a small shark caught and was optimistic.
Alas, all I would catch that night were the ever-present Hardhead Catfish and a single new species, the White Grunt.
This White Grunt is a fish and not to be confused with the sound Caucasian men make when espousing manliness during a football game or at a barbecue.
It was no shark, but it was a new species, and it was welcomed.
#SpeciesQuest // #CaughtOvgard
Read the next entry in #SpeciesQuest here: Species #153 — Spottail Pinfish.