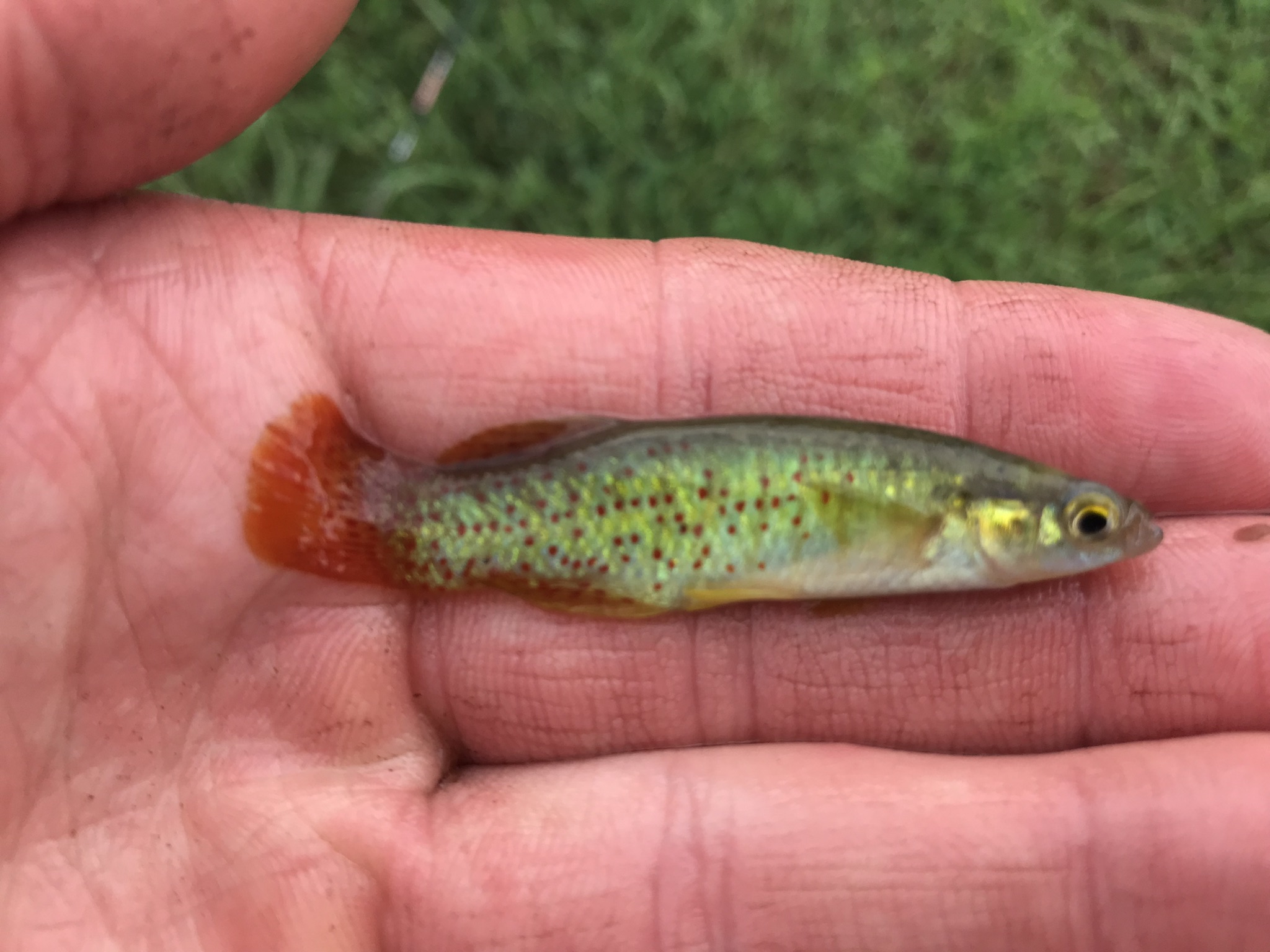 Species: Golden Topminnow (Fundulus chrysotus)
Location: Orlando, Florida
Date: July 10, 2018
After checking off Golden Shiner, I tried to catch the tiny little pike-like fish that roamed just under the surface, darting this way and that to investigate everything on its turf.
The telltale red-tipped tail told me it was another Golden Topminnow, and I'd seem a dozen of them since I first started fishing in Florida that week, but I'd never been ready with a micro setup.
This time was different.
It took a little effort, but I finally got it to bite.
I released a wave of emotions and expletives (you know, the happy kind), as I put the tiny little beast into my photo tank.
The reclaimed water was dirty, and it didn't result in the best photos. This was upsetting, but not as upsetting as not catching one would've been.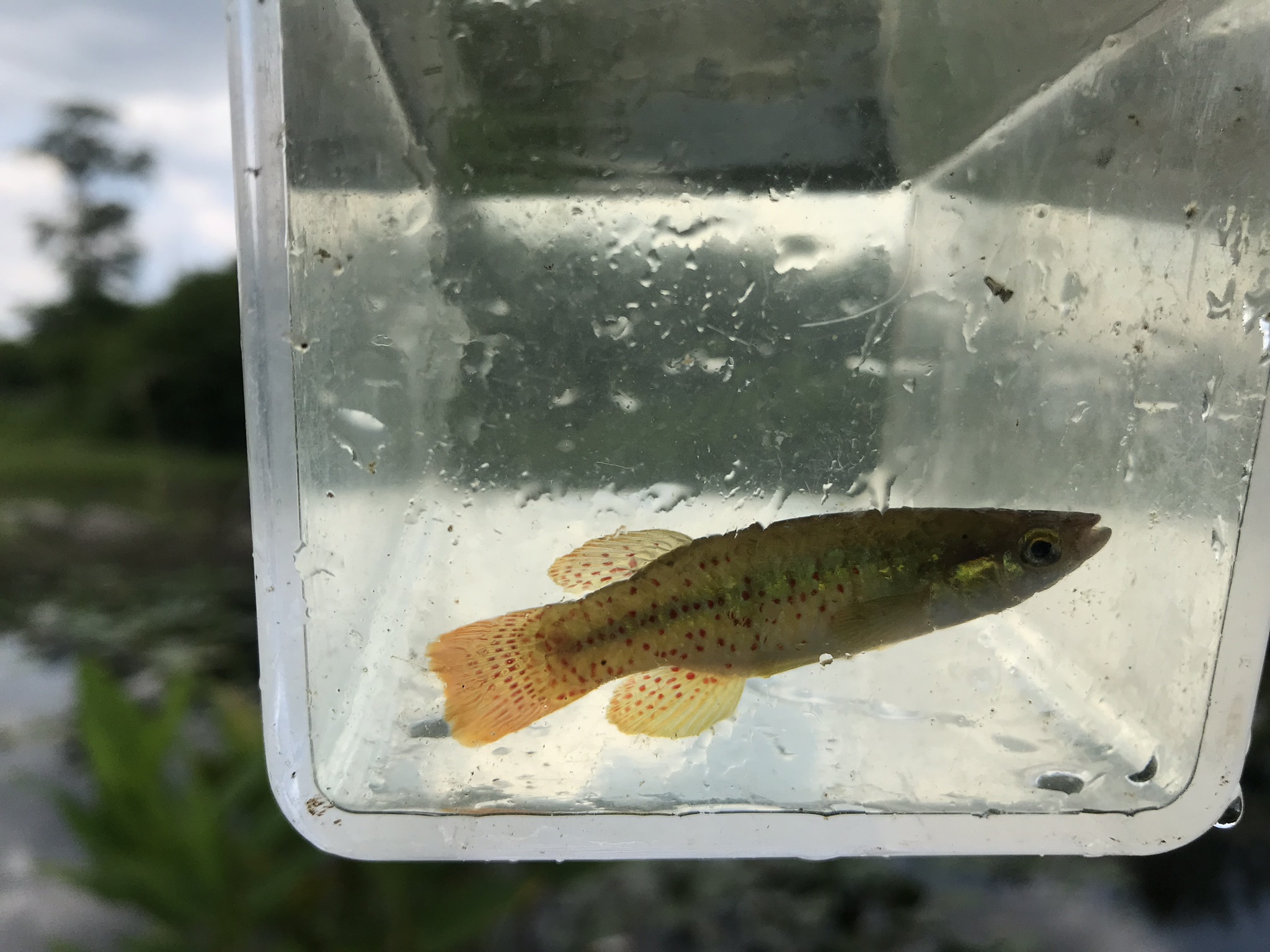 I never did get another one, but zero is lonelier than one, despite what the song says — especially for Species Hunters.
#SpeciesQuest // #CaughtOvgard
Read the next entry in #SpeciesQuest here: Species #152 — White Grunt.