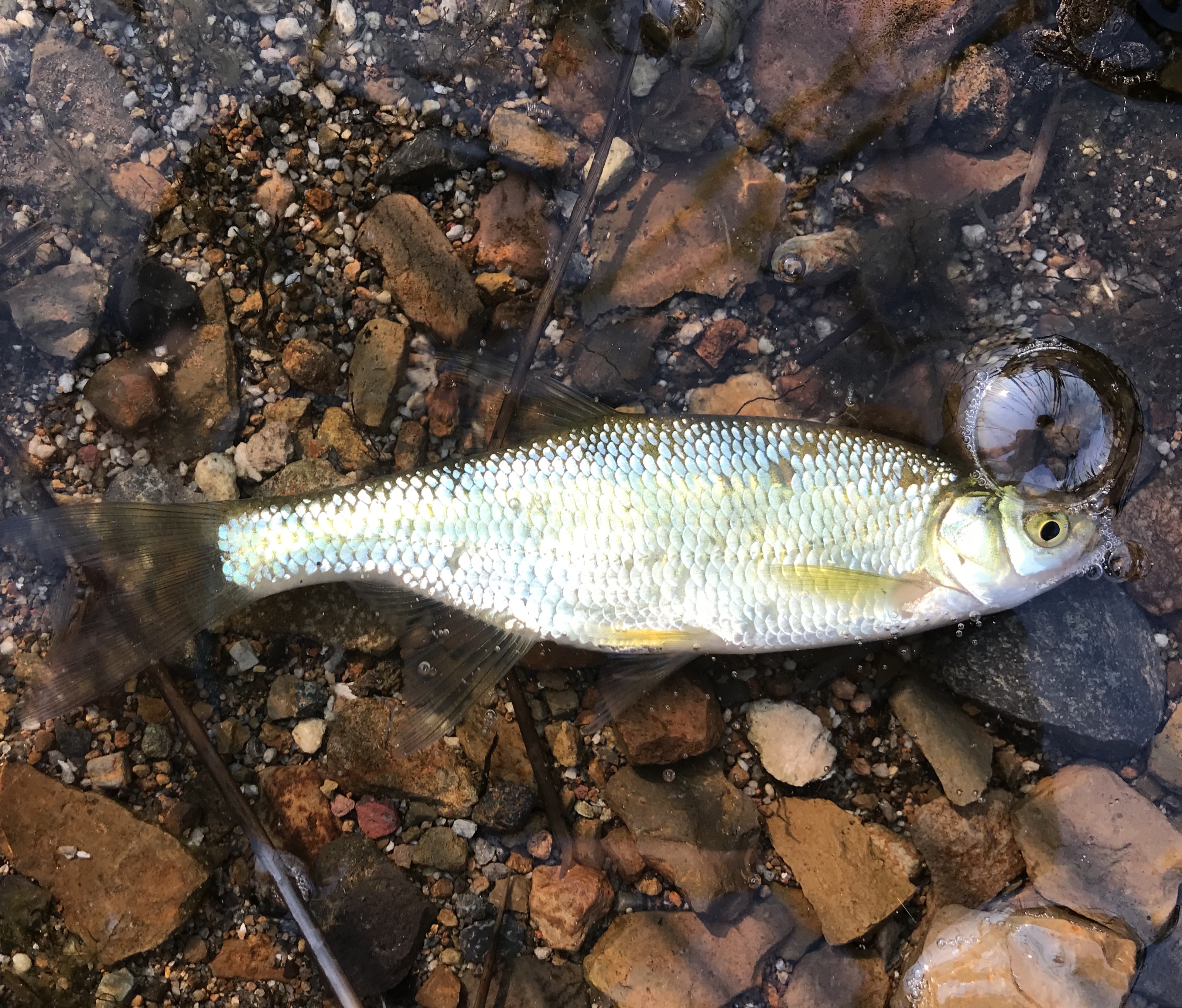 Species: Golden Shiner (Notemigonus crysoleucas)
Location: Orlando, Florida
Date: July 10, 2018
A school of Golden Shiners pestered me for almost an hour at the Lake Fran Urban Wetlands. I knew what they were, and I knew I'd never caught one, but for the life of me, I just couldn't get one to bite.
They were holding far out from shore, and I didn't want to soak my boots or go to the car for a longer rod, so I spent a fruitless hour trying to get one to bite. To make matters worse, they were holding just under the surface, wouldn't touch anything more than two inches below the surface.
Add to that my lack of floats, and my confidence sunk faster than my micro rig.
***
After trying a pond I was told was full of them and fighting off Bluegill and turtles for the better part of an hour with no Golden Shiners to show for it, I returned to the spot from the day before.
Though it was slow-going, it proved the right idea. Eventually, my bread chumming paid off, and I got a Golden Shiner, then a few more.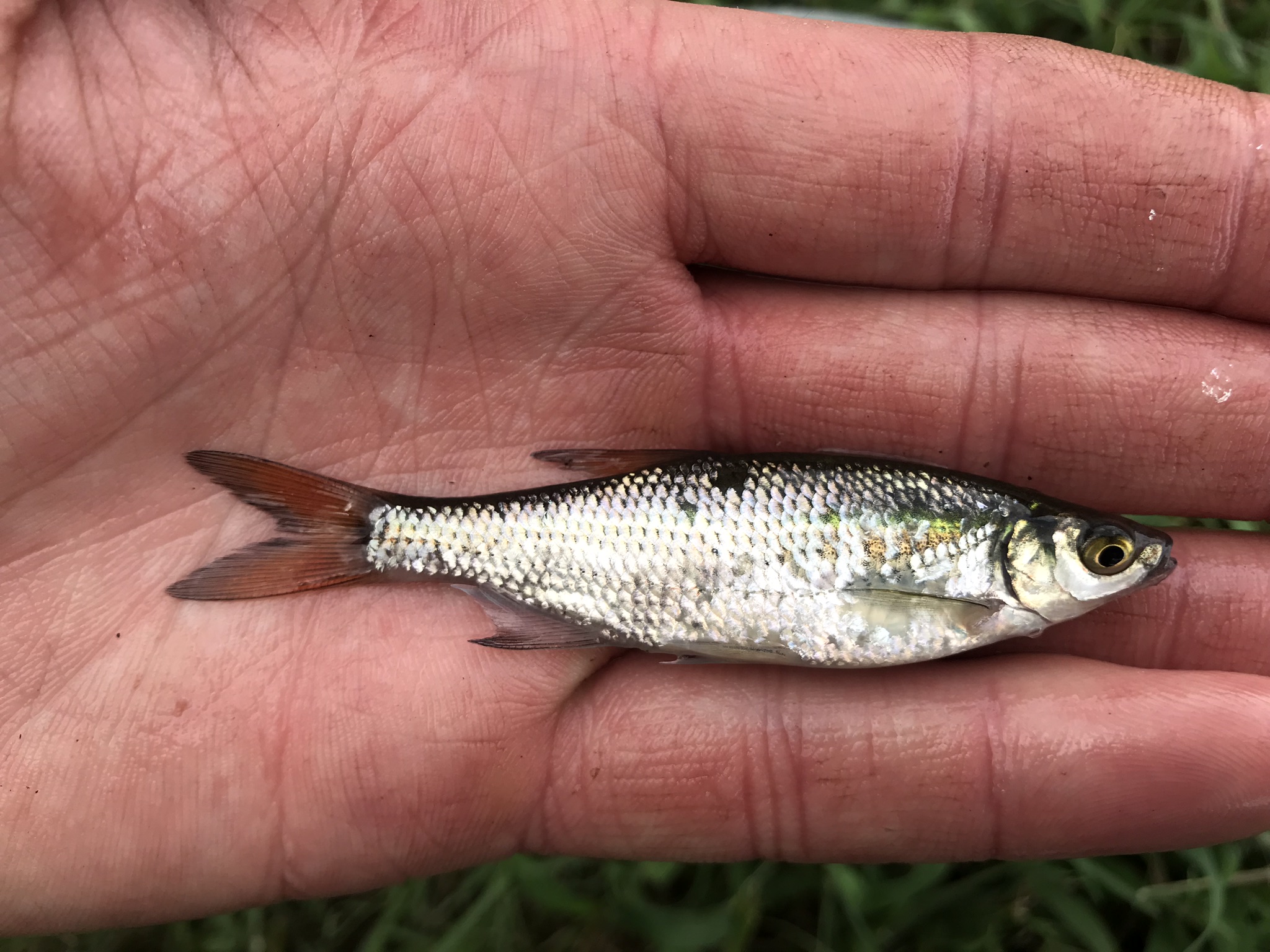 All the commotion even attracted the attention of the tiniest little predator around, a certain topminnow species that I desperately wanted to catch…
#SpeciesQuest // #CaughtOvgard
Read the next entry in #SpeciesQuest here: Species #151 — Golden Topminnow.