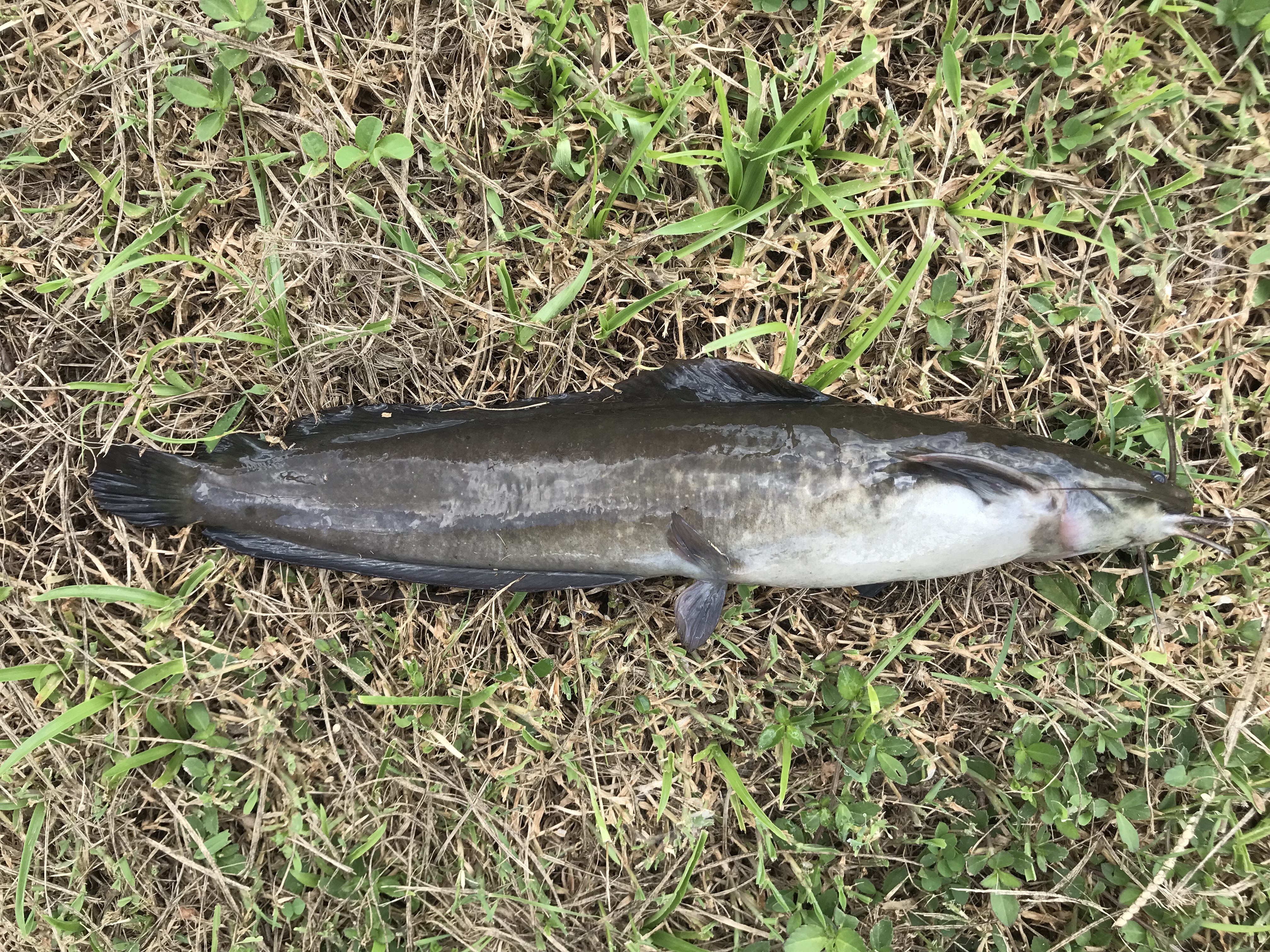 Species: Walking Catfish (Clarias batrachus)
Location: Orlando, Florida
Date: July 10, 2018
I remember reading about Walking Catfish in one of the dozen or so outdoor magazines I subscribed to growing up. Yes, I spent virtually all of my disposable income in junior high and high school on magazines, but that's beside the point.
At the time, Walking Catfish were relatively isolated and just beginning to march across much of their current range in Florida. Magazines painted them to be some vicious monster that would decimate fisheries on a large scale.
Some 15-20 years later, we know that was overblown. Like most invasives, they do cause harm to the environment because the niche they carve out displaces some other (usually native) species, but in the case of Walking Catfish, they haven't radially changed the Florida scumsucker hierarchy. Lawyers still rule, followed slightly by Channel Catfish, Flatheads (where present), and then Brown Bullheads, Walking Catfish, and Brown Hoplo. The latter is another invasive and one "easy" species I failed to capture on my first trip to Orlando, but I'm not bitter.
Brown Bullhead, a Florida native, are so widely established across the country that even though they may have lost some territory to the Walking Catfish, they are doing just fine.
***
As for my Walking Catfish, I caught it in a disgusting swill hole at a park. It was flush with Eastern Mosquitofish, Bowfin, and Walking Catfish. I finally added this species while soaking half a nightcrawler on a No. 8 hook.
The fight was forgettable, and though at the time it was a vacant world record, I knew that was short-lived, so I made like a ball and bounced. The record of six-plus pounds has since been recorded, reaffirming my decision to leave when I did.
#SpeciesQuest // #CaughtOvgard
Read the next entry in #SpeciesQuest here: Species #150 — Golden Shiner.