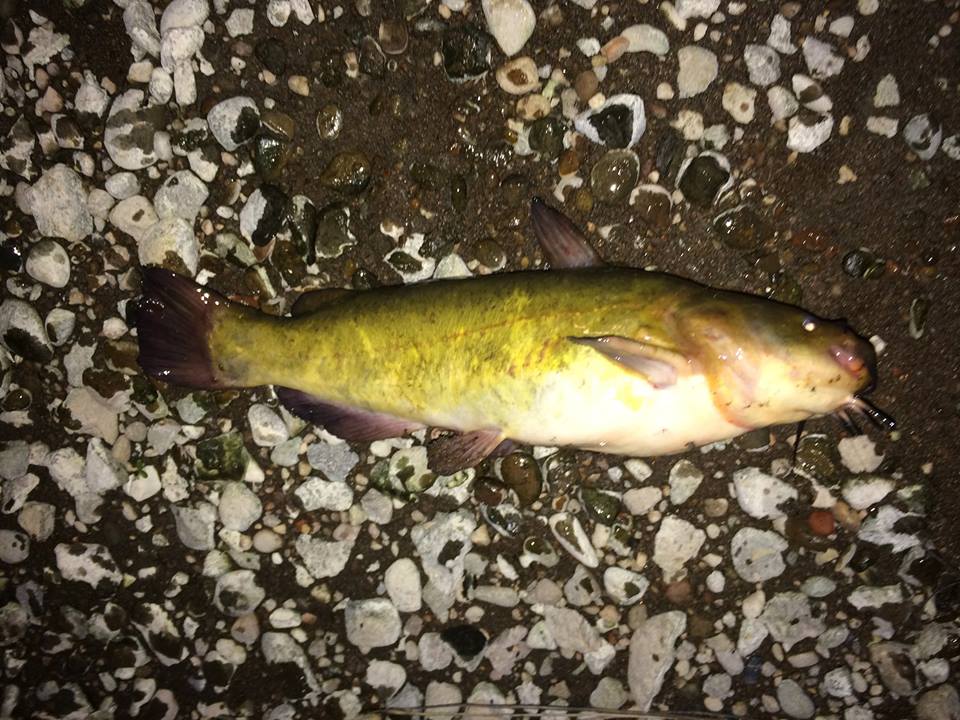 Species: Brown Bullhead (Ameiurus nebulosus)
Location: Topsy Reservoir, OR
Date: May 29, 2009
If pigeons are rats with wings, bullheads are rats with fins. For whatever reason, Brown Bullhead catfish have established themselves as the invasive every real angler loves to hate in almost every major basin across the country.
Oregon is no different.
Why someone would ever decide to put these slimy filthwads in their favorite water is beyond me. They don't grow very big. They don't fight hard at all. They do taste okay, but they're hard to clean, and given their all-inclusive diet and propensity for scum-dwelling, eating one is downright risky.
Still, when the sun goes down, they can pass warm summer nights and elevate a bonfire above simply drinking around a carcinogenic pit.
This particular May night was extra special because it managed to turn fishing for the lowest quarry into an even less pleasant endeavor.
***
The crappie bite was slow, and the "catfish" bite was slower. For some reason, the two Brown Bullhead I landed that night were the first I'd recorded up to that point, though I'm pretty sure I caught them before the ripe old age of 18.
On the drive home, I was pulled over right by the now-defunct Eternal Hills Cemetery. Coincidentally, this would be the first of three times I was pulled over in this exact location after a fishing trip, but that's beside the point.
With my friend, Ben Blanchard, in the passenger seat, the cop walked up to his side of the car and motioned for me to roll down the window. Unfortunately, my window was broken at the time, and I couldn't roll it down.
I was worried he'd be upset by having to talk through my rear passenger window. He moved past it and told me my license plate light was out. In retrospect, that car had more ailments than a hypochondriac, but I drove it five years and got a lot of traffic stops out of it.
After I told him I'd fix it, he asked simply "How much have you been drinking?"
My honest reply: "None. I don't drink," came automatically.
He wished us a good evening, and allowed us to go. The same guy would pull Ben and I over a month later after another trip to Topsy with the same question and the same answer.
Sometimes I miss the days where I was profiled for my car, but mostly I just appreciate being able to drive something that doesn't look like it funnels drugs from one drop to the other.
#SpeciesQuest // #CaughtOvgard
Read the next entry in #SpeciesQuest here: Species #24 — Redtail Surfperch.