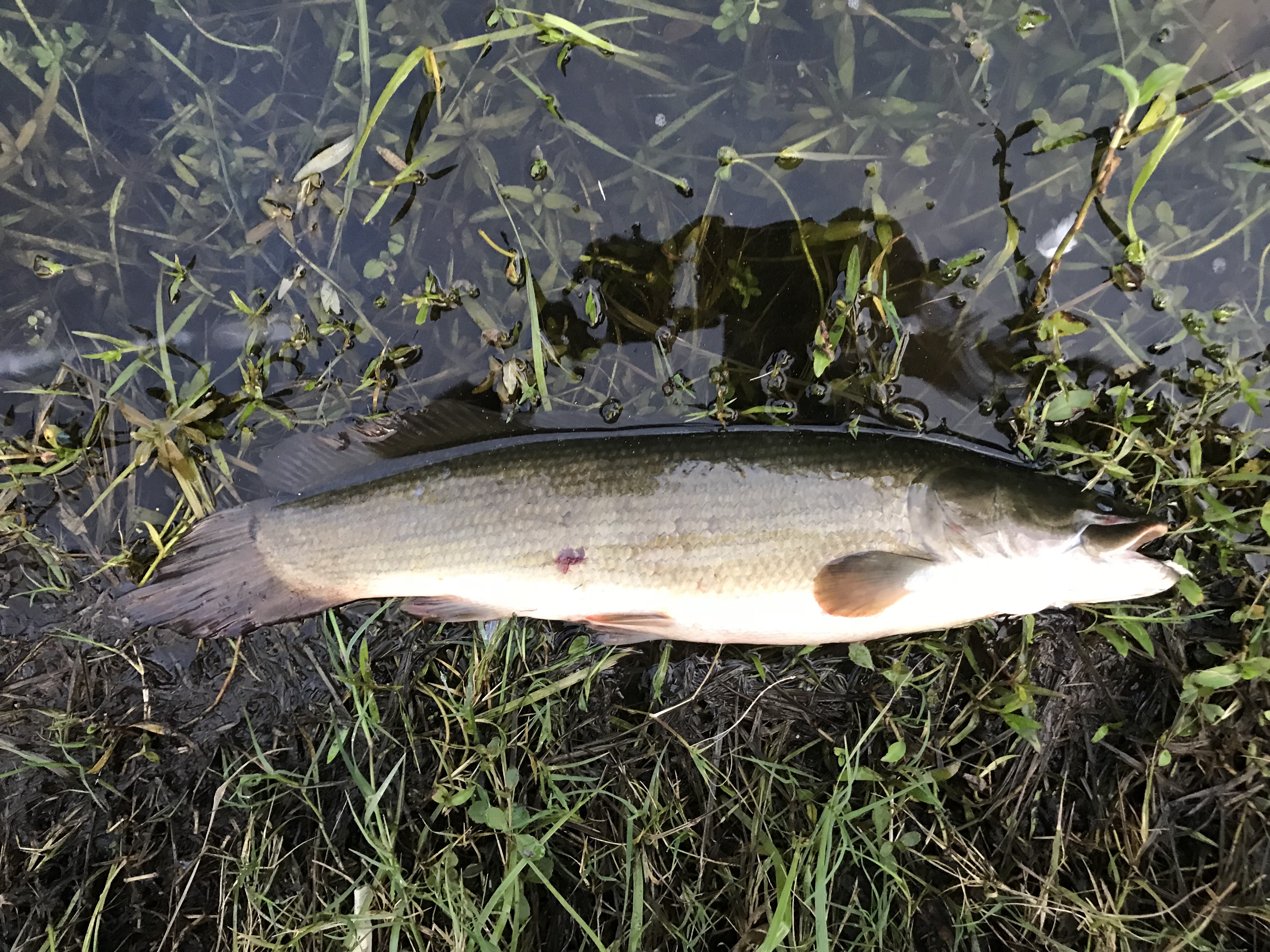 Species: Bowfin (Amia calva)
Location: Orlando, Florida
Date: July 8, 2018
My seventh and final new species of the day made for a grand finale. This was my third-best day for new species, taking the Bronze to Croatia's Gold and California's Silver.
The final species was one of my top targets, the Bowfin. Along with tarpon and gar, few things were up so high on my list.
Though Bowfin aren't considered trophies by most, they are aggressive toothy predators often compared to bass and snakehead, though I find them cooler than either of the other species.
I'd struck out several times, mainly because catfish and gar and bass kept getting in the way. When I finally did hook one, it was short-lived. Almost immediately, the beast broke me off in a submerged snag.
I tied again and hoped for the best.
I didn't have to wait long. My rod doubled, and I reeled in my first Bowfin. It wasn't huge and 20 inches long and just over three pounds, but I was stoked.
As I was taking the above picture, my other two rods doubled over.
Unfortunately, one of the fish broke off and the other just came free. I have a feeling one was more than twice the size of my little three-pounder, but I was just happy to add a new species.
Heck to the yeah.
#SpeciesQuest // #CaughtOvgard
Read the next entry in #SpeciesQuest here: Species #144 — Ladyfish.