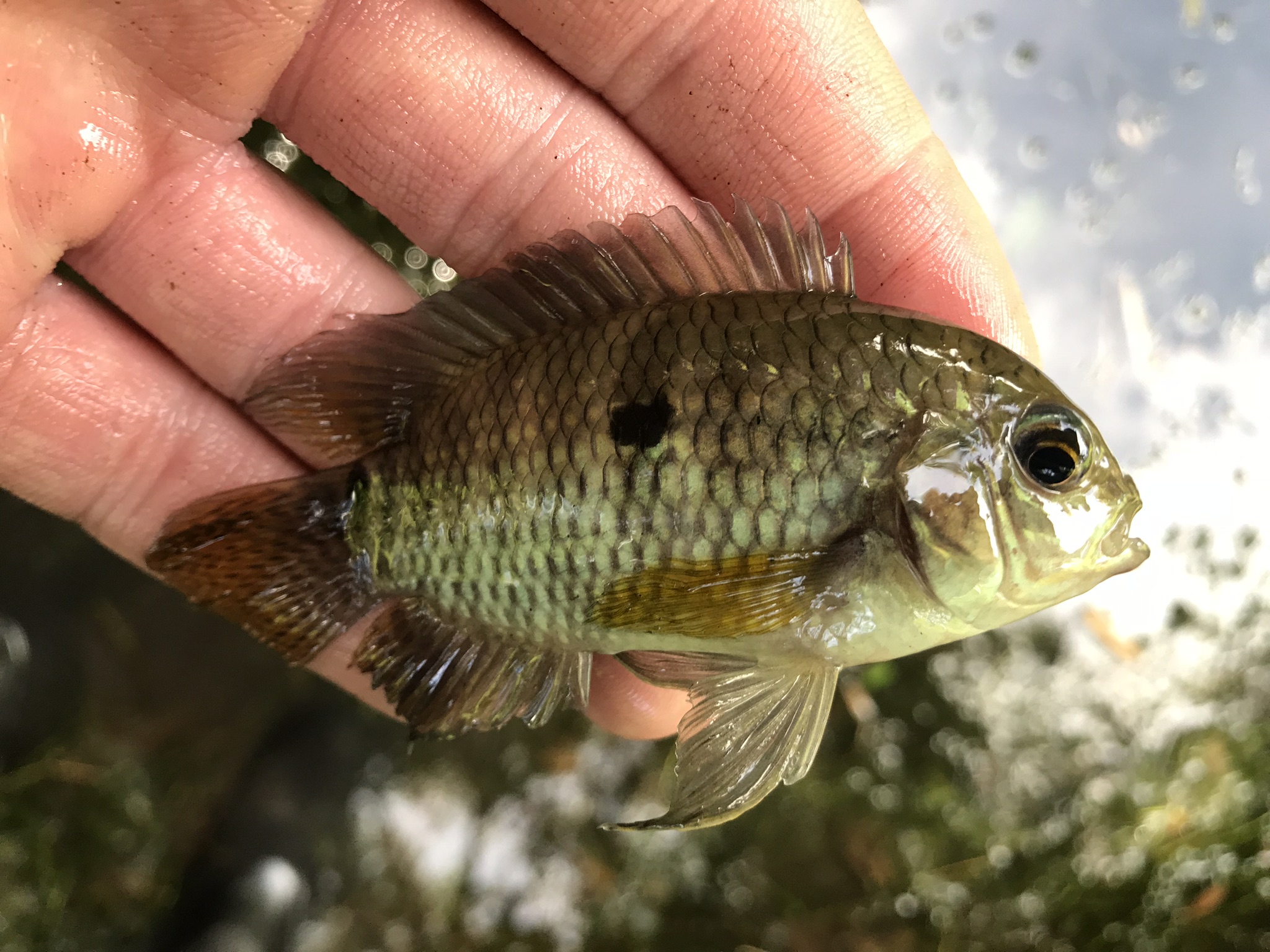 Species: Dimerus Cichlid (Cichlasoma dimerus)
Location: Orlando, Florida
Date: July 8, 2018
"Dimerus Cichlid" is the currently-accepted common name for Cichlasoma dimerus. It looks different from Black Acara at first glance, but it's hard to place.
Here are the key distinguising features:
1) It isn't as dark.
2) The fins don't flow or flutter out as much.
3) Its lateral line isn't as strongly spotted or striped.
4) The dorsal fin isn't as long.
Unlike the Jack Dempsey, its range is expanding across Florida. Since most cichlids can hybridize, identifying them is going to be even more fun moving forward.
#SpeciesQuest // #CaughtOvgard
Read the next entry in #SpeciesQuest here: Species #143 — Bowfin.