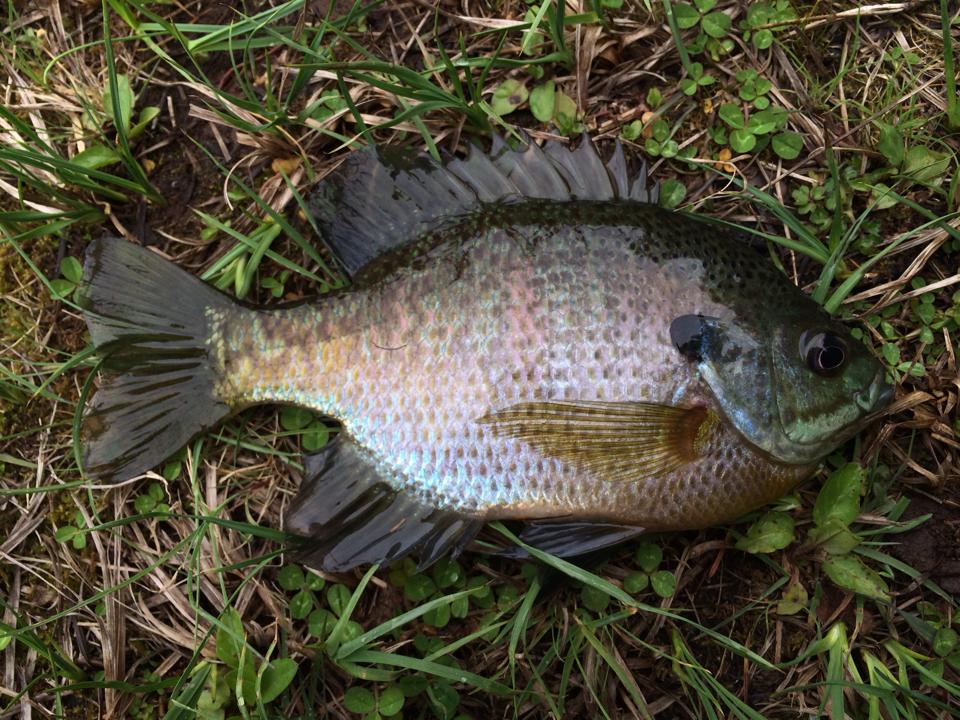 Species: Bluegill (Lepomis macrochirus)
Location: Hoover Ponds, OR
Date: July 31, 2004
Baseball is like Trump's Twitter: hard to watch. For that reason, I decided to take a break from my brother's game in White City to walk around.
As I neared the back fence, I caught sight of a pond. It wasn't large, but I saw lots of birds around, and I was intrigued.
The small dirt path rimming the pond got just close enough to show me a glimpse of the fish inside, and as I walked, numerous grasshoppers committed suicide by jumping into the pond where a line of piranha-like fish awaited them with open jaws.
Bug after bug was slurped from the surface, and I desperately wished I had a fishing pole.
***
When I returned for the next game, I was ready. I marched over the water and caught a handful of grasshoppers to use as bait.
The second the first quivering pile of misfortune hit the water, it was gobbled up by a waiting Bluegill. My first panfish was a bit anticlimactic, as the fight lasted just a few seconds.
Spines. I realized it had spines. The second my hand clasped around them, I realized the flagship species of the family Centrarchidae was very different from the trout I was used to catching.
Still, sight-fishing to these feisty little monsters was a blast, and I caught fish after fish on grasshoppers and even one on a bare red treble hook, the total coming to 15 before I opted to fish for some of the other species this pond held.
#SpeciesQuest // #CaughtOvgard
Read the next entry in #SpeciesQuest here: Species #5 — Yellow Perch.