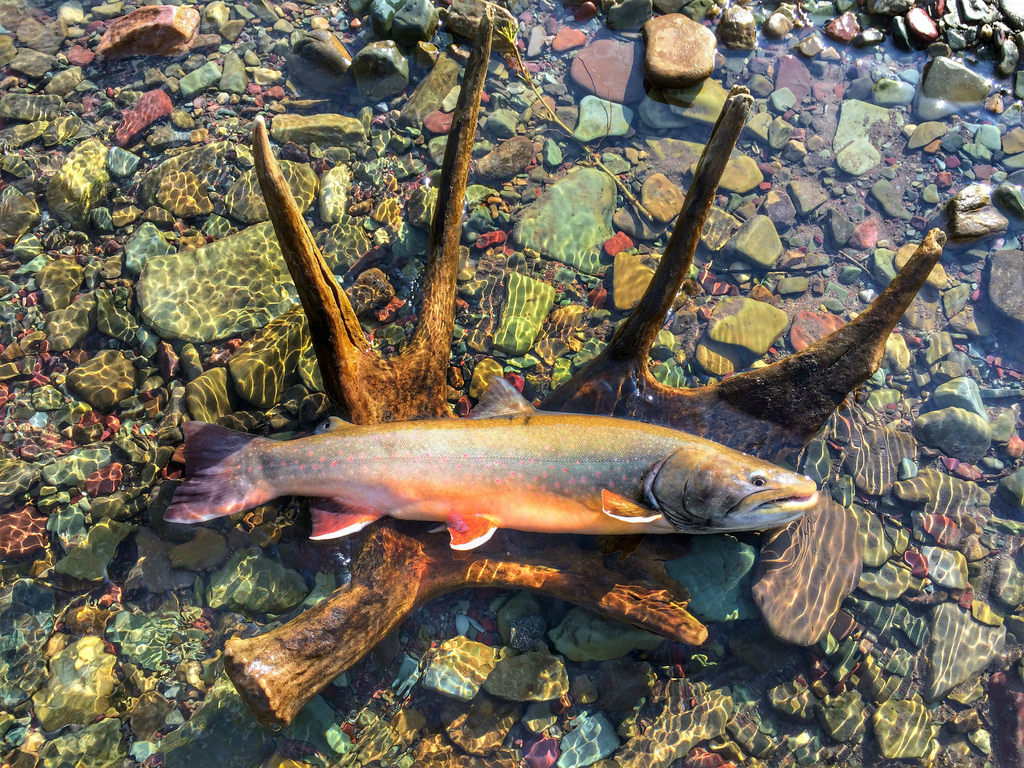 Species: Bull Trout (Salvelinus confluentus)
Location: Various Southern Oregon Streams
Date: May 29, 2004
This isn't my photo. I desperately wish it were, but I haven't captured a Bull Trout on hook and line since high school, and the few populations remaining in Southern Oregon are heavily scattered and/or inaccessible to anglers.
Update: As of late 2018, I found a sustainable Bull Trout fishery open to fishing, and I've since caught a lot of them, including the 30-plus-inch behemoth shown on my homepage.
My grandpa, born in 1911, used to tell me stories of bounties paid for Bull Trout in his native Wyoming with the then-more-desirable Rainbow, Brown, and Brook Trout (none of which are native to Wyoming) quickly replacing native Bulls and Cutthroat Trout in much of their range before a policy reversal saved these species.
Oregon's Bull Trout faced a similar fate, with the "harder-fighting" and "better eating" Brookies quickly rising up the Oregon angler's target species list.
That fish I caught in 2004 would prove to be just one of six Bulls recorded to-date, and I remember marveling at the size of its mouth compared to its relatively small body.
Today, the only sustainable population of Bull Trout that allows harvest in the Lower 48 resides in Lake Billy Chinook, about three hours north of where I landed this Bull so many years ago.
This spring, I plan to chase these Lake Billy Chinook Bulls for a chance to relive that feeling I first experienced 15 long years ago.
#SpeciesQuest // #CaughtOvgard
Read the next entry in #SpeciesQuest here: Species #4 — Bluegill.