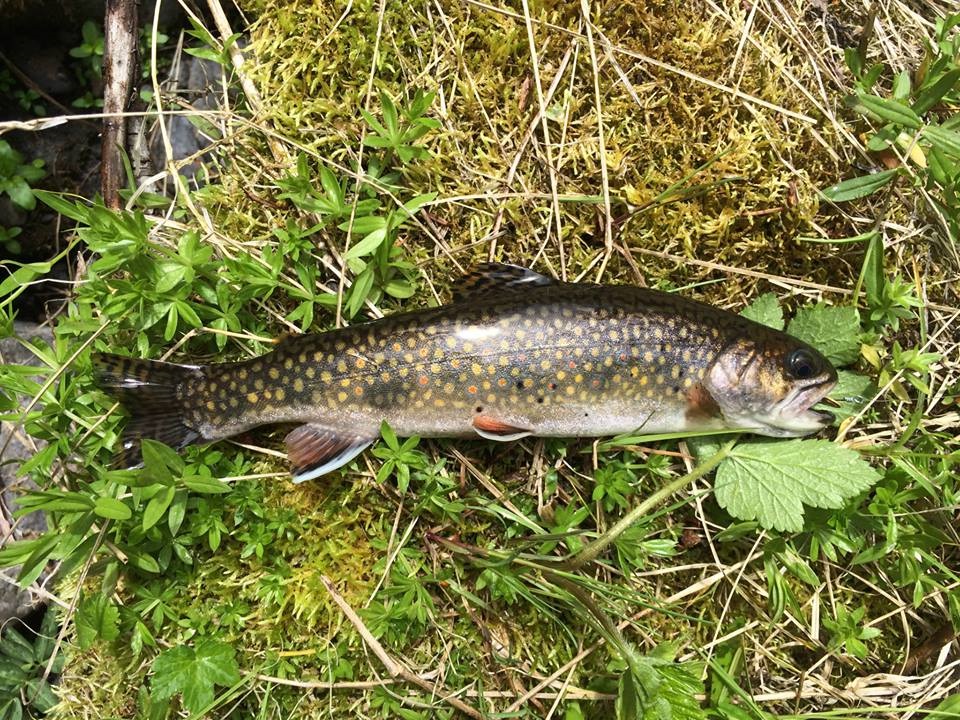 Species: Brook Trout (Salvelinus fontinalis)
Location: Various Southern Oregon Streams
Date: May 29, 2004
I caught dozens of these between my first fish and 2004; however since I didn't keep records and don't have pictures, I must defer to the journals I started in 2004 to determine species order.
Brook Trout were widely introduced to Oregon nearly 100 years prior, and they slowly encroached upon the territory of native Bull Trout. Even 15 years ago, I remember catching stringers full of Brookies with my dad and younger brothers on tiny Panther Martin (Size 2) spinners.
Limits on Rainbow Trout dropped from my early childhood 15 to 10, then to five, then ultimately down to two fish in streams before I got out of high school, but there remains no limit on Brook Trout in much of Oregon to encourage anglers to fight back against this invasive, East Coast char.
The tiny streams we fished weren't conducive for three young boys and a their father, given the lack of fishable water, limited visibility surrounding the water, and the competitive drive I shared with my brothers only when it came to fishing.
Still, we caught fish. A 14-year-old me concluded the journal entry with "We did well today."
#SpeciesQuest // #CaughtOvgard
Read the next entry in #SpeciesQuest here: Species #3 — Bull Trout.