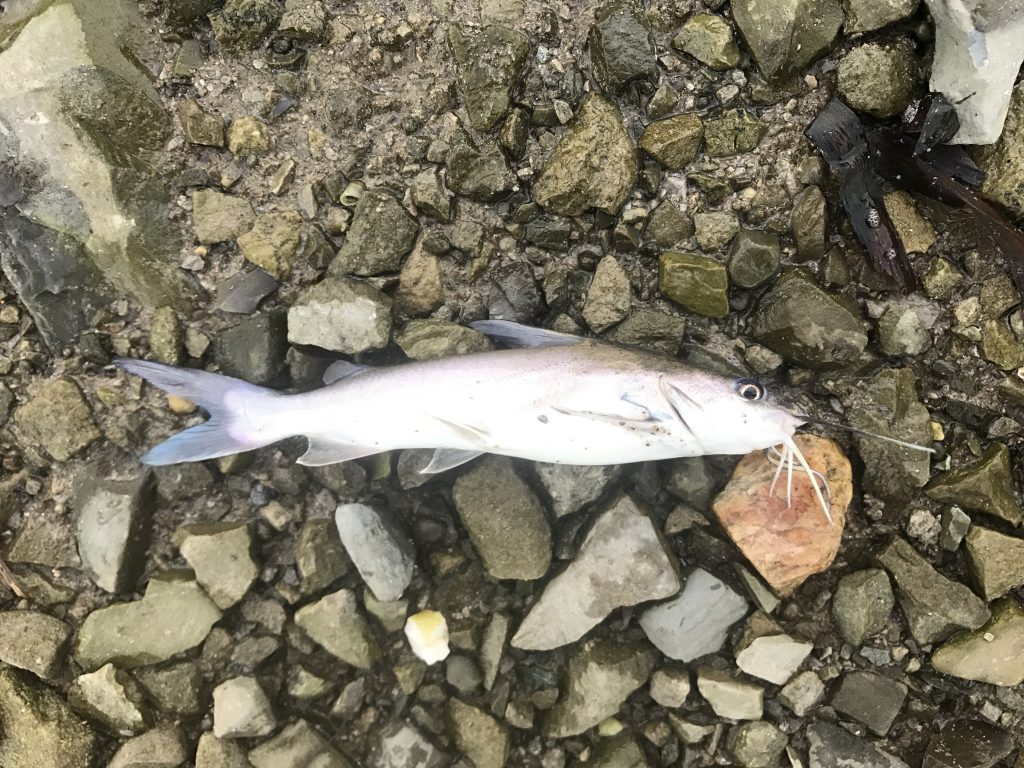 Species: Hardhead Catfish (Ariopsis felis)
Location: Graffiti Bridge, Pensacola, FL
Date: August 1, 2017
Channel Catfish are the bane of the Freshwater Species Hunter's existence across much of the United States and Canada, but Hardhead Catfish fill this role in the saltwater and brackish environments of the Gulf of Mexico.
By day, Pinfish will ravage your bait. By night, expect Hardhead Catfish to fill in. The first one was exciting, but as I caught almost nothing but these bastages after dark in Pensacola and Houston alike, the excitement faded faster a college football fan drinking too much in an unseasonably warm game.
Apart from the obvious visual similarities between Hardhead and Channel Catfish, Hardheads will also eat virtually anything, can be caught day or night, and have sharp barbs on the pectoral and dorsal fins that while not venomous will still hurt enough to extract all sorts of profanity if you manage to get sliced.
Be smart and avoid them if at all possible. If you can't, use long-handled pliers.
#SpeciesQuest // #CaughtOvgard
Read the next entry in #SpeciesQuest here: Species #97 — Atlantic Croaker.