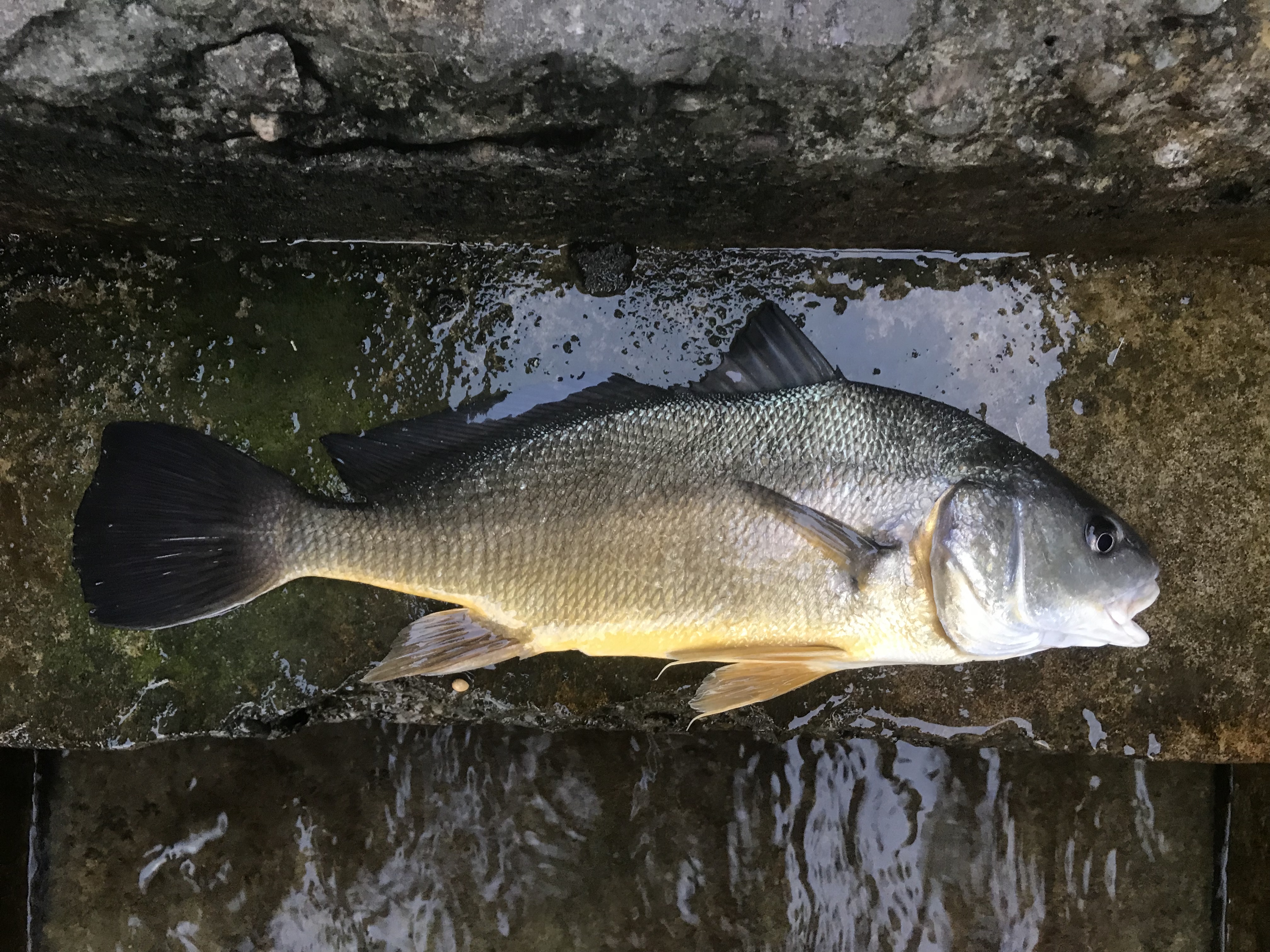 Species: Freshwater Drum (Aplodinotus grunniens)
Location: Fort Erie, Ontario, Canada
Date: July 17, 2018
I've always been a little different.
I was blessed with some great individual friends, but I was never in a clique, nor was I the cool kid. I felt like I hit my stride just off of everyone around me, the flam to their downbeat.
Making friends was never a problem, but fitting into a group or a team was.
It's not to say I didn't like people, but I was bullied and alienated enough growing up that I learned not to need people.
Since I didn't date much and liked clothes, everyone called me gay.
Since I didn't drink or smoke or experiment with drugs, everyone called me the "straight arrow" said I was "too good" or just left me out of the conversation. It kept me out of trouble, but it also kept me further from the mainstream.
In fifth grade, after having played the recorder for a full year, I decided to join band. My first choice was to play flute, but after a week of mockery from my classmates, I opted for the drums instead.
It was this concession that (ironically) started a slow and painful process in which I would eventually learn to march to the beat of my own drum.
***
The Freshwater Drum is the only North American member of the Scieaenidae family found exclusively in freshwater. It is capable of fighting almost as hard as Redfish or Black Drum and grows to 50 pounds.
Yet, for some reason, people don't like it. They leave it out of the conversations as a game fish. Leave it out of the conversations for hardest-fighting fish. Leave it out.
Little did I know that this fish was actively making the case to be my spirit animal…
***
While in Buffalo, New York for a conference, I opted to stay just across the river in Fort Erie, Ontario because it was markedly cheaper. I failed to account for the toll required every time you cross into Canada, but even still, the $65 CAD was a steal.
The only downside of Fort Erie is the poor layout which limits access anywhere but back across the Niagara River or north deeper into Canada.
Apart from a riverfront park that stretched on for miles, there was effectively nowhere to fish.
So when the conference ended, I resigned myself to just fish where I could: along the seawall.
I was hoping for a Golden Redhorse, Walleye, or a Northern Pike, but chose the classic Canadian Nightcrawler (because, well, Canada). I impaled the entire worm on an Owner No. 6 Mosquito Hook at the end of an 18-inch leader held down by a one-ounce slip sinker in the ripping current.
Blind fishing was the name of the game, and I played music on my phone to rock out as I slowly walked the seawall and peered into the clear waters reflecting the sunset.
As I peered into the water, my heart skipped a beat when I saw what appeared, at first glance, to be a school of large Common Carp feeding actively on the riverbed.
Though carp don't normally take worms, I was optimistic, so I reeled up and drifted my bait into position ahead of the feeding fish.
My rod bounced rhythmically with a tap-tap-thump before I was into a solid fish.
***
The current made the fight even more impressive, and I was forced to jump the seawall and make my way to one of the small stone staircases spread out about 100 yards apart down the length of the structure.
It was impressive, I'm sure, as I vaulted the structure, pushing against each of the two walls with one flip-flop-wielding foot while holding my rod in one hand and bracing myself with the other.
Slowly, I made my way Prince of Persia style down to the water, where I made my first attempt at landing the fish without a net.
I gasped as I realized it wasn't a carp —  drumroll, please — but a drum. A Freshwater Drum! It was the last fish I was expecting, but I was stoked.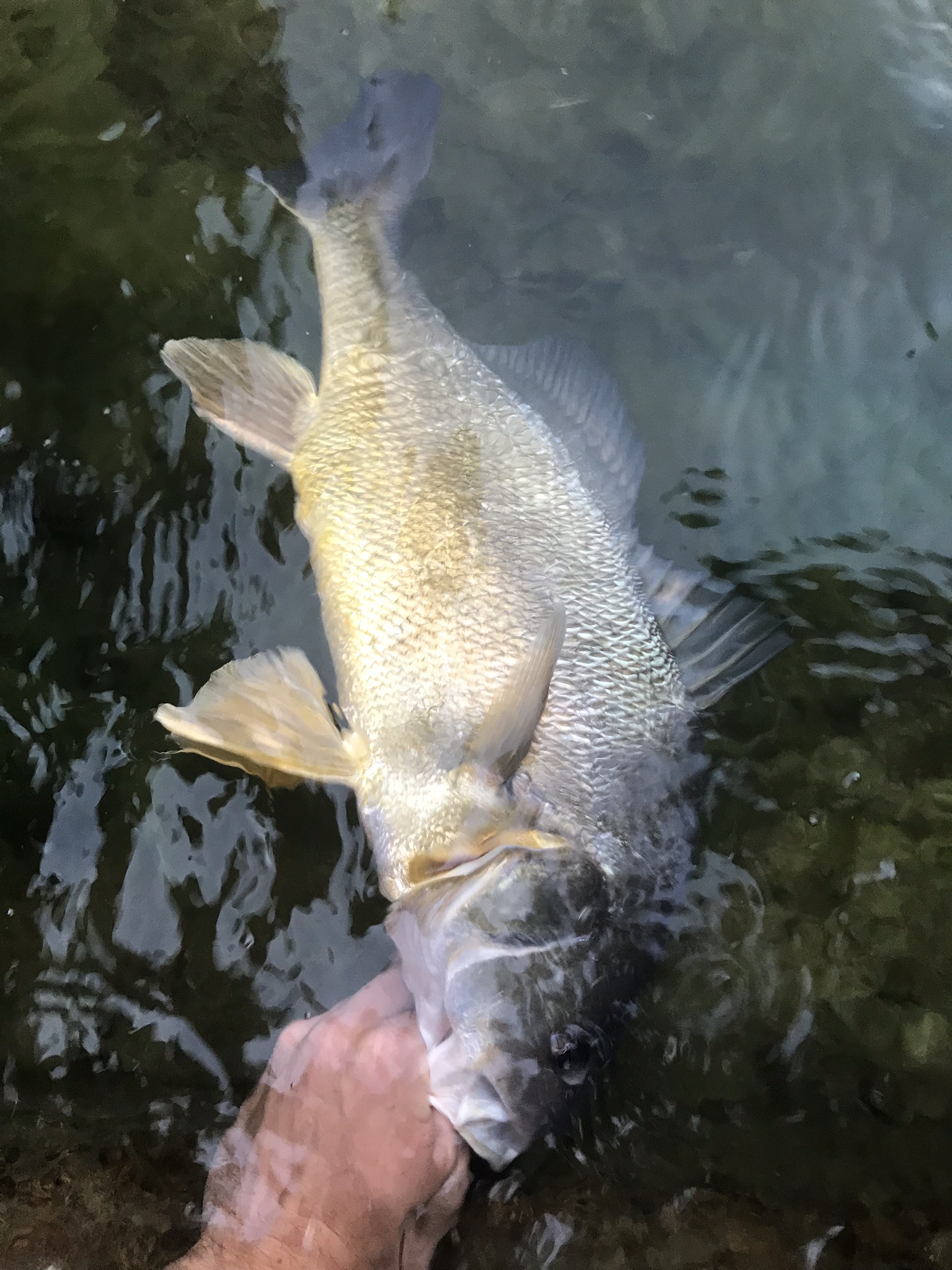 I landed it, took some pictures and let it go.
***
That night and every night for the remainder of the trip found me performing acrobatics I never tried in marching band as I tried again and again to beat the drum.
I'd say I did beat the drum. I landed more than dozen Freshwater Drum (called "Sheepshead" locally for some reason) from three to eight pounds, releasing all of them back into the mighty Niagara.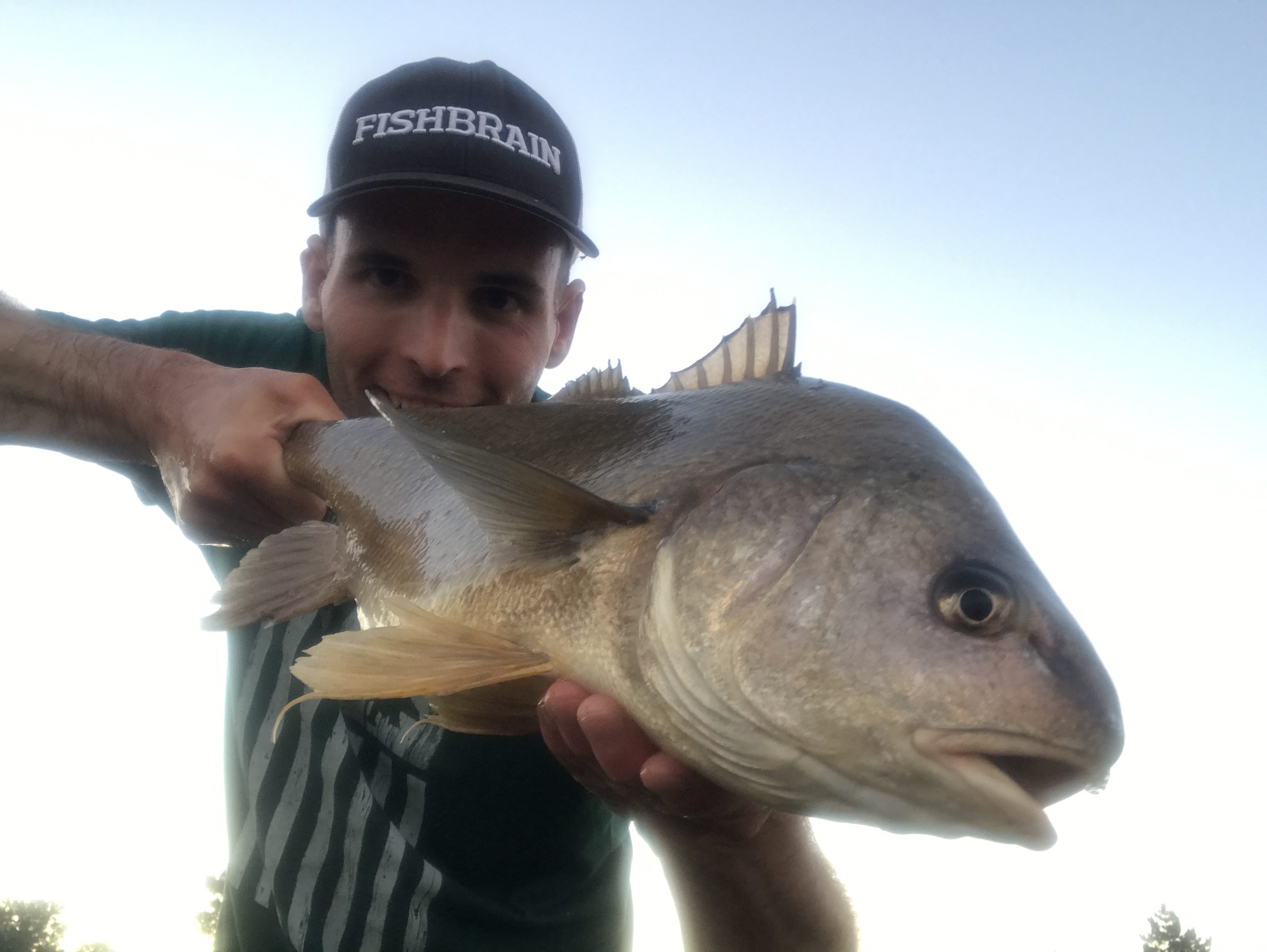 It was probably the most unexpected way for a fishing trip in Canada to turn out, but what can I say? This little drummer boy has always been a little different.
#SpeciesQuest // #CaughtOvgard
Read the next entry in #SpeciesQuest here: Species #160 — Rock Bass.