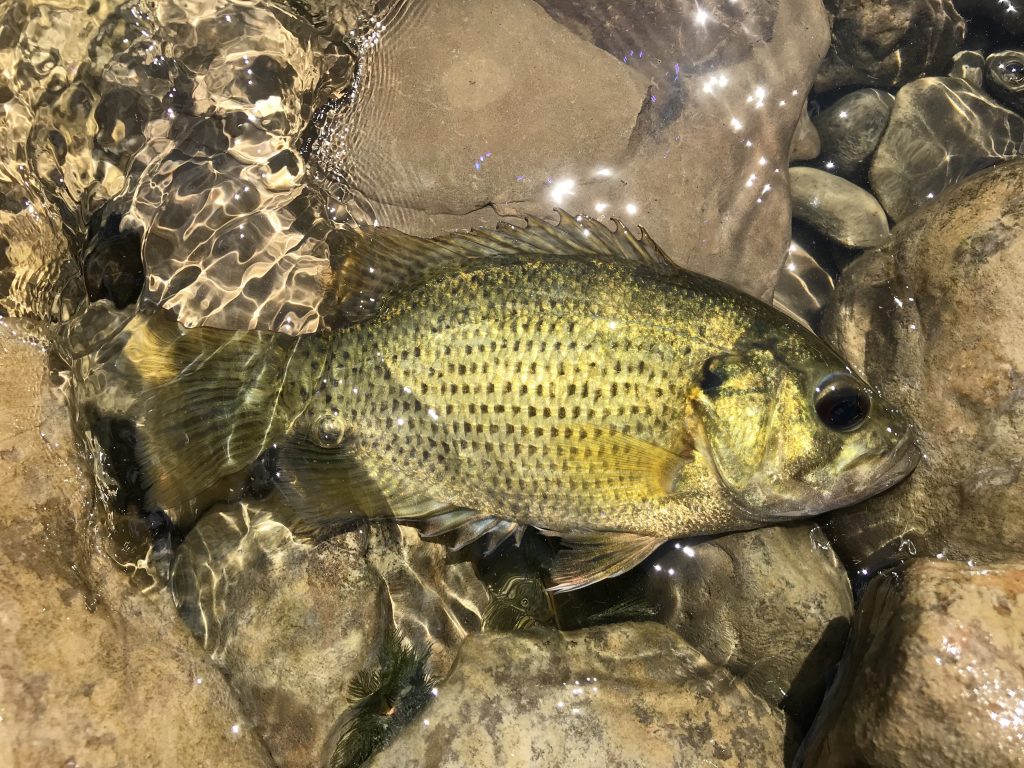 Species: Rock Bass (Ambloplites rupestris)
Location: Buffalo, New York
Date: July 18, 2018
People always look to be exceptional. They long for that place where they stick out, are the exception to the rule.
Alas, I'm no different. My first Rock Bass, pictured above, was obviously a Rock Bass. I caught it in a park-like slough of the Niagara River where it looked natural on one side and completely artificial on the other.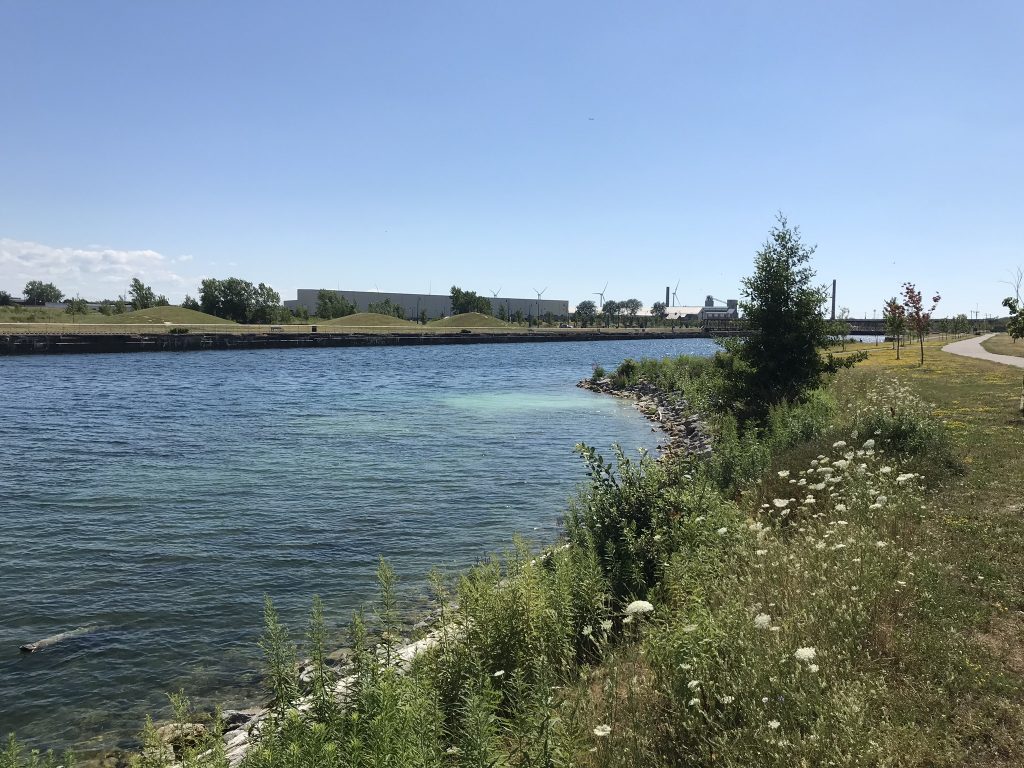 The fish were plentiful, and I saw schools of micros almost immediately. They were far from shore, and I struggled to reach them, so I reached for my smaller rod.
I propped the micro rod against a rock but dropped my other rod, fitted with a small worm-tipped jig. It fell into the water, with the jig dangling just a few feet off shore.
Before I could even pick it up, a small sunfish had pummeled my jig.
My lifer Rock Bass was that simple.
I took a few pictures of the fish, and the lighting, crystal-clear water, and pretty little fish made for a perfect photo shoot.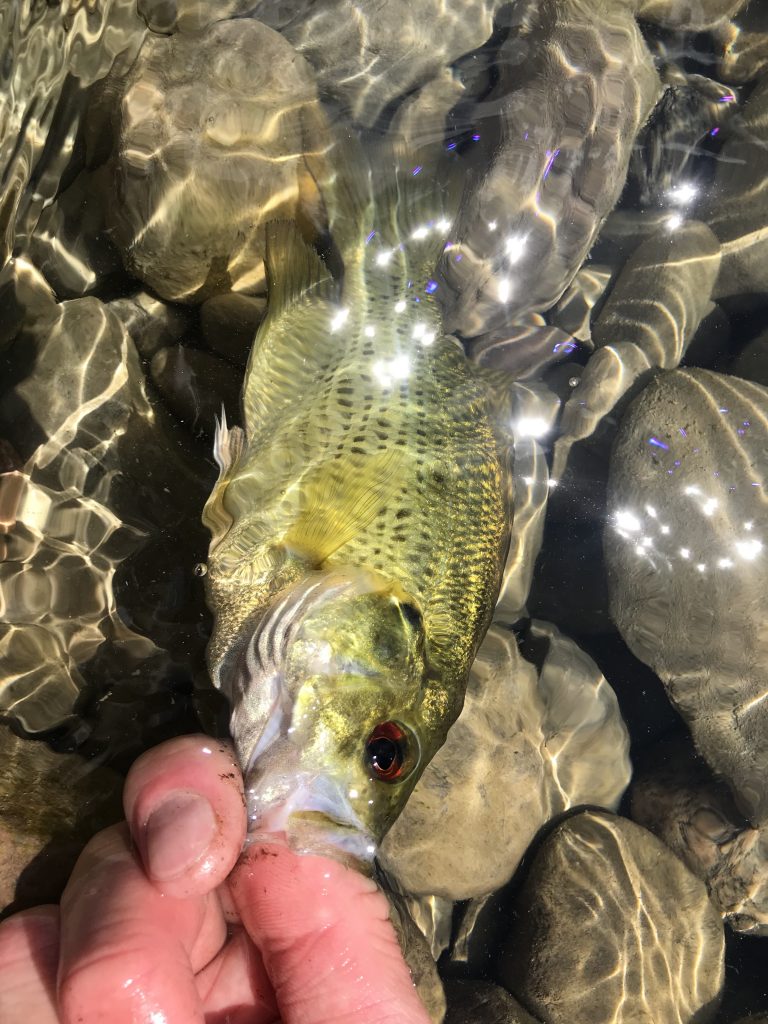 I switched to targeting micros after that.
***
Changing gears after the productive micro session, I went to a small pond. I was hoping for a Norther Pike or Northern Sunfish, but the creek flowing into the pond was full of everything but.
It wasn't long before I caught something a little unique.
My first thought was Shadow Bass, a close relative of the Rock Bass, but it was out of range for the species. It looked nothing like the Rock Bass I'd caught hours before, and it was a sight to behold.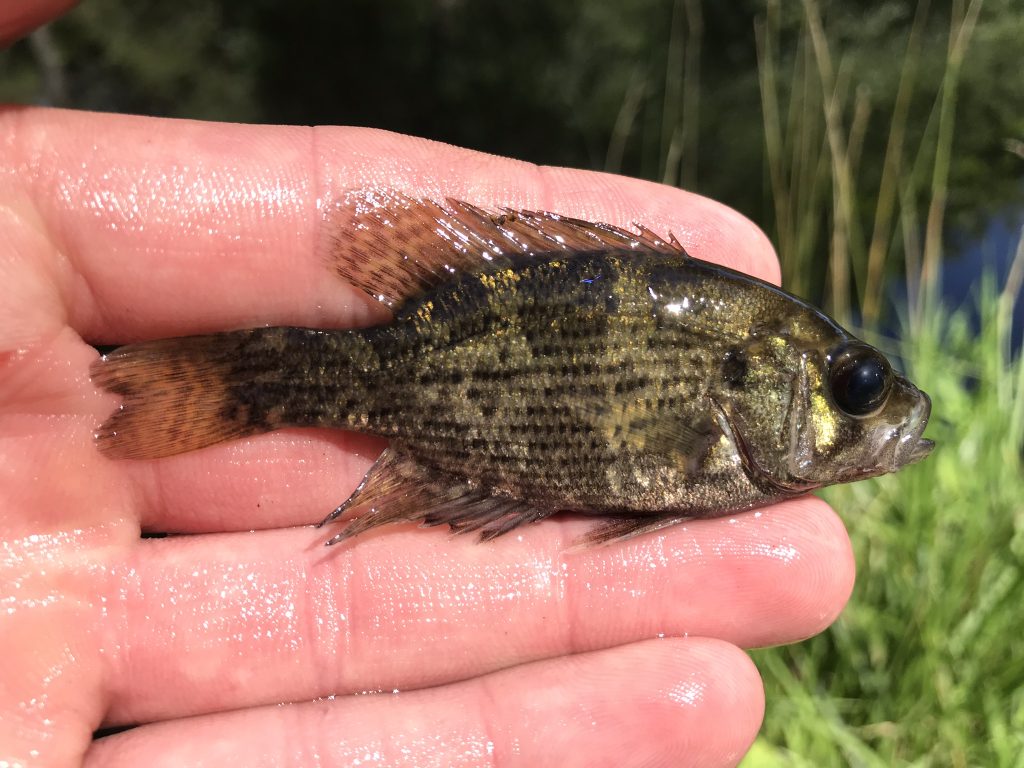 It could've been a Shadow Bass, but given the range and no physically observable differences, everyone on NANFA voted Rock Bass.
Like most other people, I wanted to be that one-off. That once-in-a-blue-moon occurrence, but Occam's Razor told me that probably wasn't the case.
Assuming the simplest solution is probably the right one (Occam's Razor), this was probably a Rock Bass, but a small part of me still holds out that it was an out-of-range Shadow Bass.
#SpeciesQuest // #CaughtOvgard
Read the next entry in #SpeciesQuest here: Species #161 — Emerald Shiner.