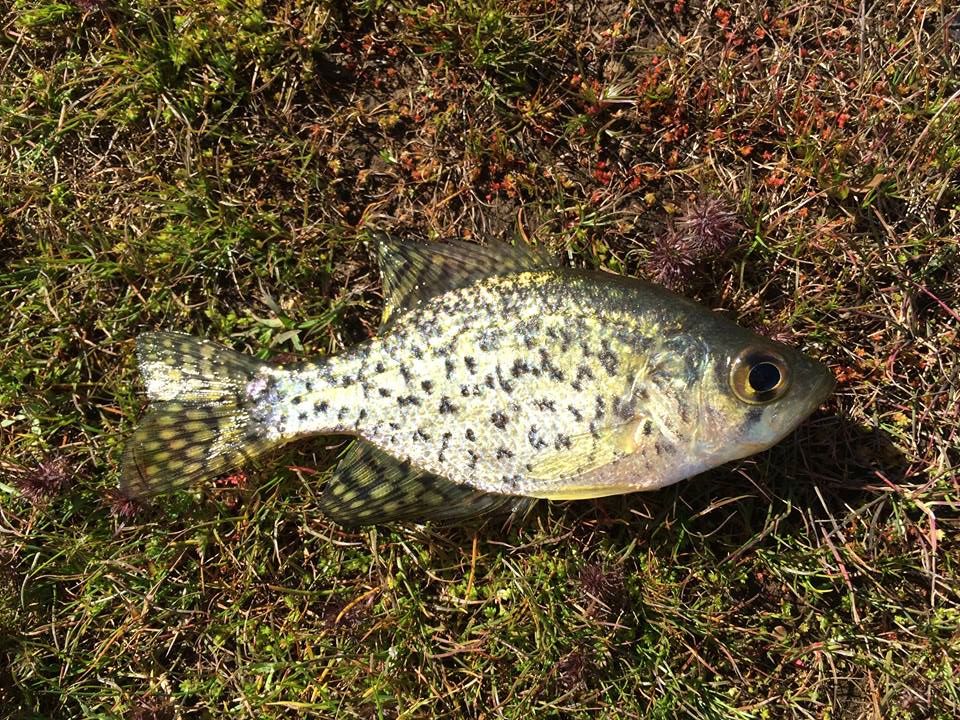 Species: Black Crappie (Pomoxis nigromaculatus)
Location: Hoover Ponds, OR
Date: March 22, 2005
Geez, I didn't fish much back then. I hadn't wet a line since the previous October.
In my journal, a 14-year-old Luke wrote: "I fought the fish close to shore. Thinking it was a perch, I didn't pay much attention to it; however, I soon saw the flat body of a small crappie. It was my first."
***
As of the fall of 2017 when I wrote this, I've only caught 1500 specimens of two respective species: Bluegill and Rainbow Trout. Bluegill were the first. I caught my 1500th bluegill in 2015. My 1500th Rainbow Trout, which I classify separately in two categories (Rainbow Trout and Redband Trout), actually just happened in 2017 not long before this entry was written.
Black Crappie will almost definitely be the third. At the time of writing, I'm at 1458. It'll only take one or two good days next spring to add another species to the 1500 Club.
***
Anyhow, my knowledge of panfishing was pretty minimal back then. I actually caught my first crappie on a Brown Rooster Tail — a lure I absolutely despise nowadays not for lack of success, but because so many people kill trout with them — when almost every crappie I've caught in the years since has come on a jig of some form or another.
Shockingly, a bluegill also hit that drab, miserable spinner and made my day.
#SpeciesQuest // #CaughtOvgard
Read the next entry in #SpeciesQuest here: Species #9 — Black Rockfish.