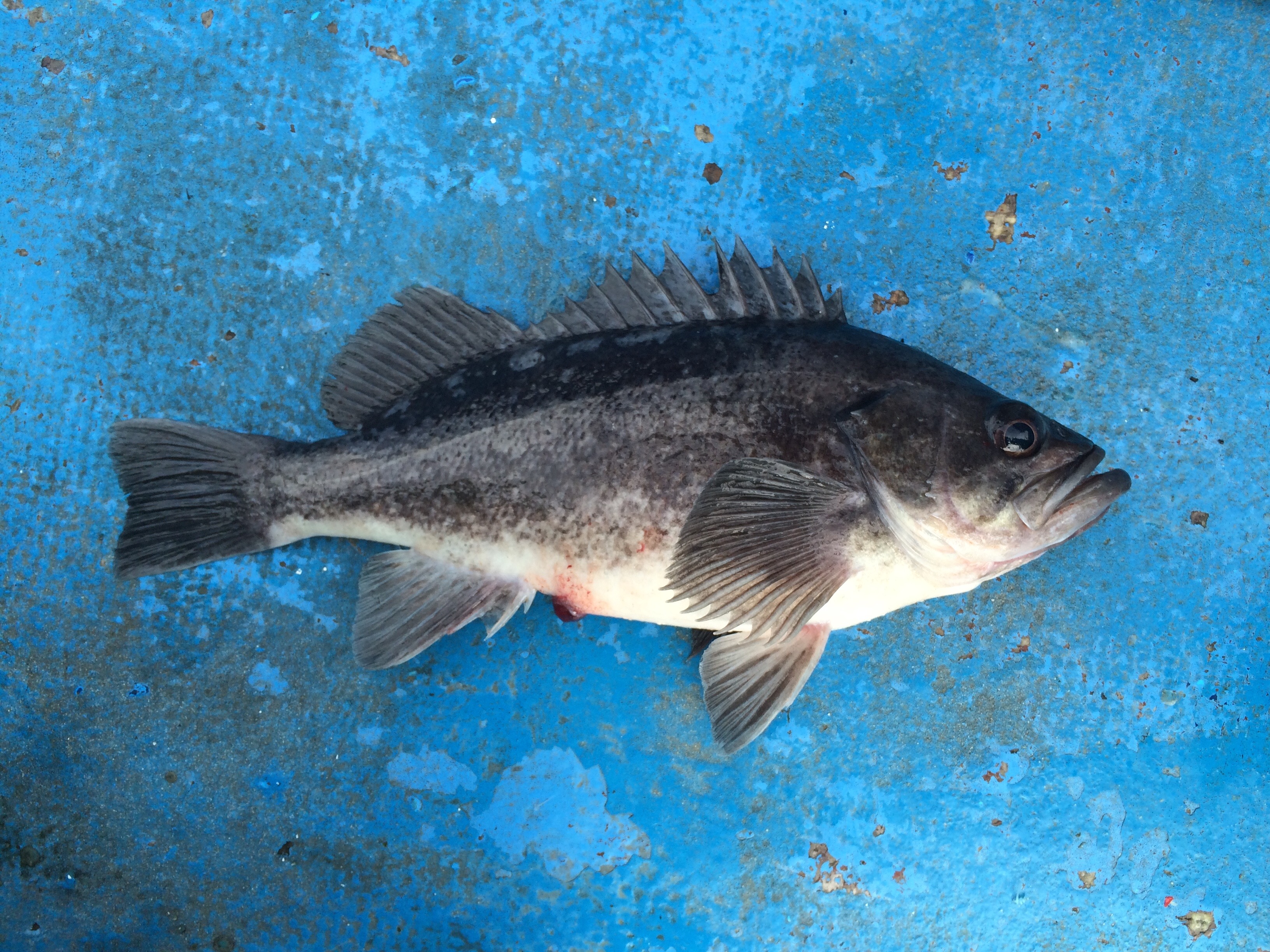 Species: Black Rockfish (Sebastes melanops)
Location: Brookings Coastline, OR
Date: May 25, 2005
Elementary school was terrible, junior high was better, and high school was all right. As a freshman, I was awkward in the way most freshman are, but I was also extra awkward in my own, special way.
I'm not sure I really knew what I wanted, or what I was interested in outside of hunting, fishing, and trapping. But even those were more intellectual interests than anything else. Sports were okay, and I competed in soccer, cross country, basketball, and track as a freshman, but I hadn't found my niche.
Then came the Biology Trip.
It was a chance for freshman in Mr. Dean's biology class to head to the coast for a few days of tide pool examinations, hiking, fishing, and maybe, when left to our own devices, the roasting of a banana slug over the fire and subsequent dares to eat it.
We unpacked the vans, put up the tents, and threw around a football while waiting for instructions. That was fun. I could catch pretty well. Unfortunately, I couldn't (and still can't, really) throw very well. So much for impressing anyone and solidifying my position as a cool jock.
I was saved from my miserable throws by an announcement. We were told anyone interested in fishing should hop in the van.
It sounded like a nice break, so I hopped in.
***
The 14- or 15-foot Bayliner was not big. In fact, it was hardly a seagoing vessel in the conventional sense. Even still, I climbed in. The harbor was calm and sheltered, and my dad had told me how "Brookings has the safest bar in Oregon," so I didn't think much of it.
The ocean was relatively calm, but being on it for the first time — in a small boat, no less — quickly made me queasy. I wasn't the only one, either.
Everyone on our boat was some level of seasick, but I wasn't the worst-off, so I was able to fish. My four-inch Wild Eye Swim Shad, the swimbait I know use more than almost any other lure, quickly snagged the bottom, and it wouldn't be the only time that afternoon. Fortunately, I eventually got it to work long enough to catch a black fish that looked remarkably similar to a Largemouth Bass — except an evil-looking version of it: black and sinister with large spines.
Three more eventually followed suit before another angler on the boat landed the fish of a lifetime, and I later put my head entirely inside of its mouth (read about that here).
Something in me changed that day, I got a stronger sense of identity: I was a fisherman now.
#SpeciesQuest // #CaughtOvgard
Read the next entry in #SpeciesQuest here: Species #10 — Blue Rockfish.