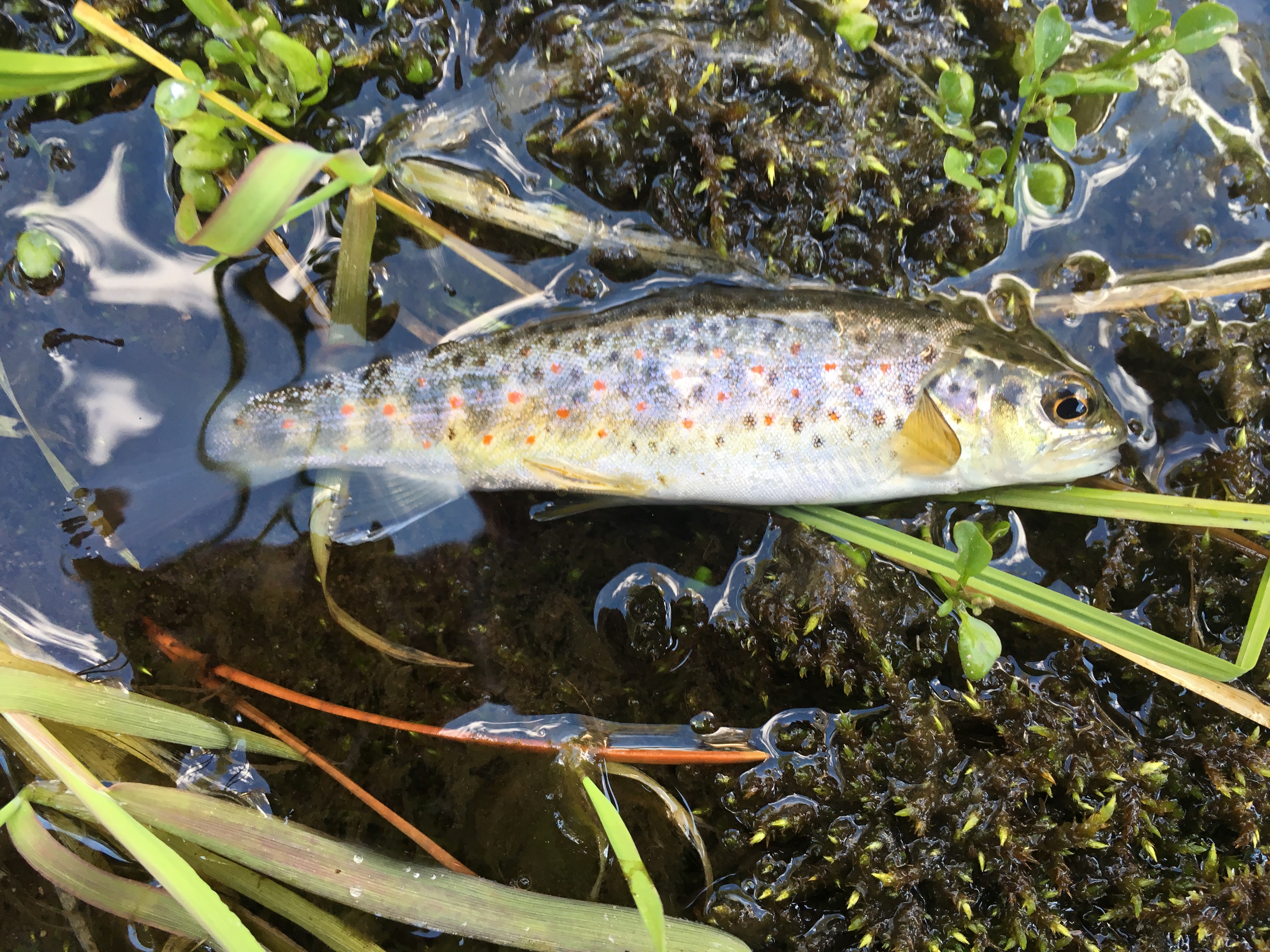 Species: Brown Trout (Salmo trutta)
Location: Confluence Hemlock Creek and Little Deschutes River, OR
Date: August 28, 2004
Boats have nightmares about this place.
Hundreds of sun-bleached lodgepole pines crisscross the small stream, connecting two grassy meadows split by the crystal-clear water that gives life to an otherwise desolate place.
Native Bull and Redband Trout have long since been out-competed by the invasive Brook and Brown Trout that call the waters of the Little Deschutes and its numerous tributaries home.
It was opening day of bow season, and my dad and I decided to flee to the microclimate of the stream during that hot summer day, knowing full-well the deer would be bedded down anyway.
Using small Panther Martin (Size 2)  spinners, as we always did in those days, we caught a number of fish that looked immediately foreign to me. Dad identified them as Brown Trout, and I quickly became enamored with the idea of another new species.
Before we decided to get back to hunting (I still prioritized hunting in those days), I tallied 10 Browns to 10 inches and an additional 30 smaller Brook Trout.
I haven't had many days with double-digit numbers of Browns since. Coincidentally, the Cleveland Browns haven't had many double-digit days since, either.
#SpeciesQuest // #CaughtOvgard
Read the next entry in #SpeciesQuest here: Species #8 — Black Crappie.