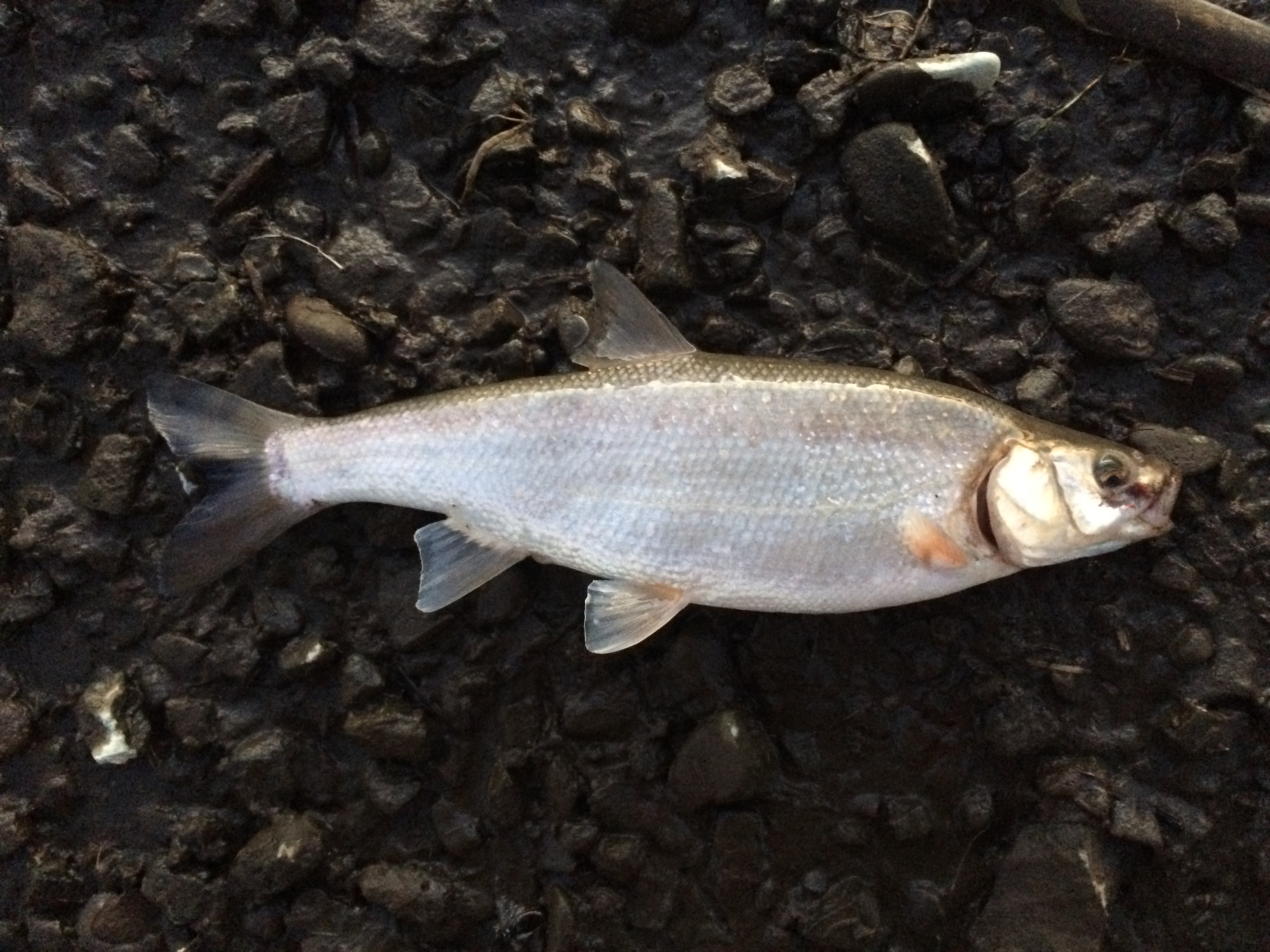 Species: Blue Chub (Gila coerulea)
Location: Lost River, Clear Lake, CA
Date: June 29, 2016
I drove almost 100 miles and spent hours in a car on a windy, gravel road. I fished in Clear Lake Reservoir that serves as the headwaters of Lost River, and I eventually got my quarry in the river below the dam.
This all sounds great but for the fact that the Blue Chub is actually super-common in Upper Klamath Lake. In fact, I've since paid attention and found it to be more common than Tui Chub.
How great is that?
***
The fish pictured above was actually caught at Topsy in the spring before I went to Northern California, but since I hadn't yet learned to tell them apart from Tui Chub,  I hadn't even counted it or given the Blue Chub its due.
The fish I captured in Lost River that day took a partial worm. I got no other hits, and it was an uneventful day in which my allergies almost killed me.
It definitely wasn't the first unnecessary drive for a species in my backyard, but now that I've caught every native in Klamath County save for the endangered Miller Lake Lamprey — at least, at time of writing July 1, 2018.
Still, it was a nice change of pace. I'd never fished Lost River above the Harpold Road dam before.
#SpeciesQuest // #CaughtOvgard
Read the next entry in #SpeciesQuest here: Species #78 — Thicklip Gray Mullet.