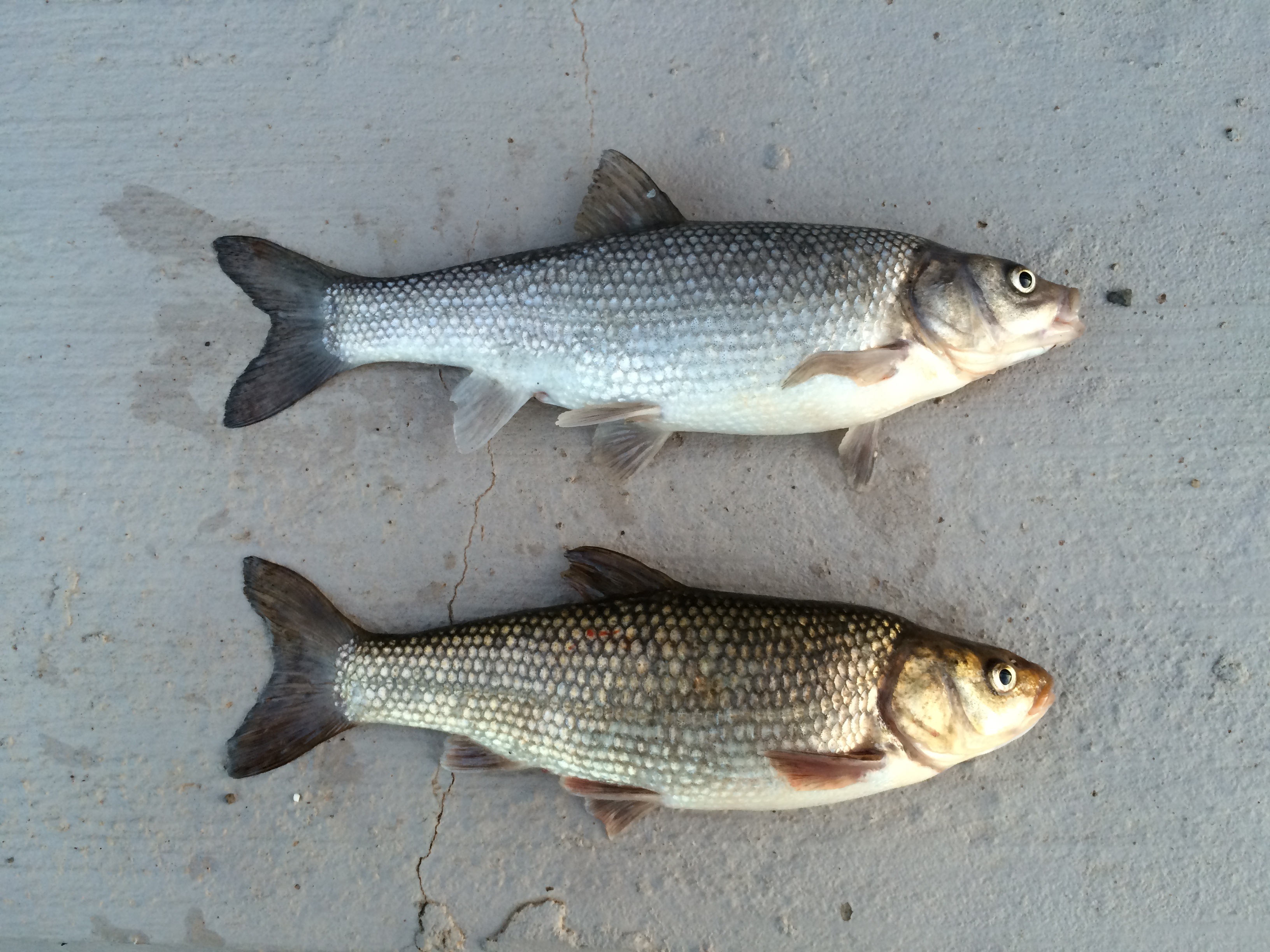 Species: Tui Chub (Gila bicolor)
Location: Lost River, OR
Date: April 13, 2008
Before I learned where to chase big trout in the spring, I used to drive out to Crystal Springs County Park during Spring Break or any time I had free from sports. Lonely Luke would fish for anything that would nibble his lonely worm.
That sounded strange.
I'd camp on the bridge or off a point upstream of the bridge for a few hours and soak worms, rain or shine.
***
Dad had told me stories of how he used to fill his bike basket with plate-sized crappie there as a kid, and I went out with high hopes every trip. Sadly, they'd be crushed time after time.
My catch rate was miserable. I caught next-to-nothing, and I sure as Hell didn't catch any crappie.
***
But one fine day, I caught a slimy, silver, trout-looking thing without teeth. It fought well, and it took me a moment to realize it was a chub.
I'd caught them before, but in the four years' time since I'd decided to keep track of my fishing endeavors, I hadn't caught one, and in theory, I could've caught Blue or Tui Chubs, so didn't count it until this point.
While it technically wasn't Species #17, for the sake of my list, it is.
And that, kids, is how to end a relatively uneventful story on a resounding low note.
#SpeciesQuest // #CaughtOvgard
Read the next entry in #SpeciesQuest here: Species #18 — White Croaker.