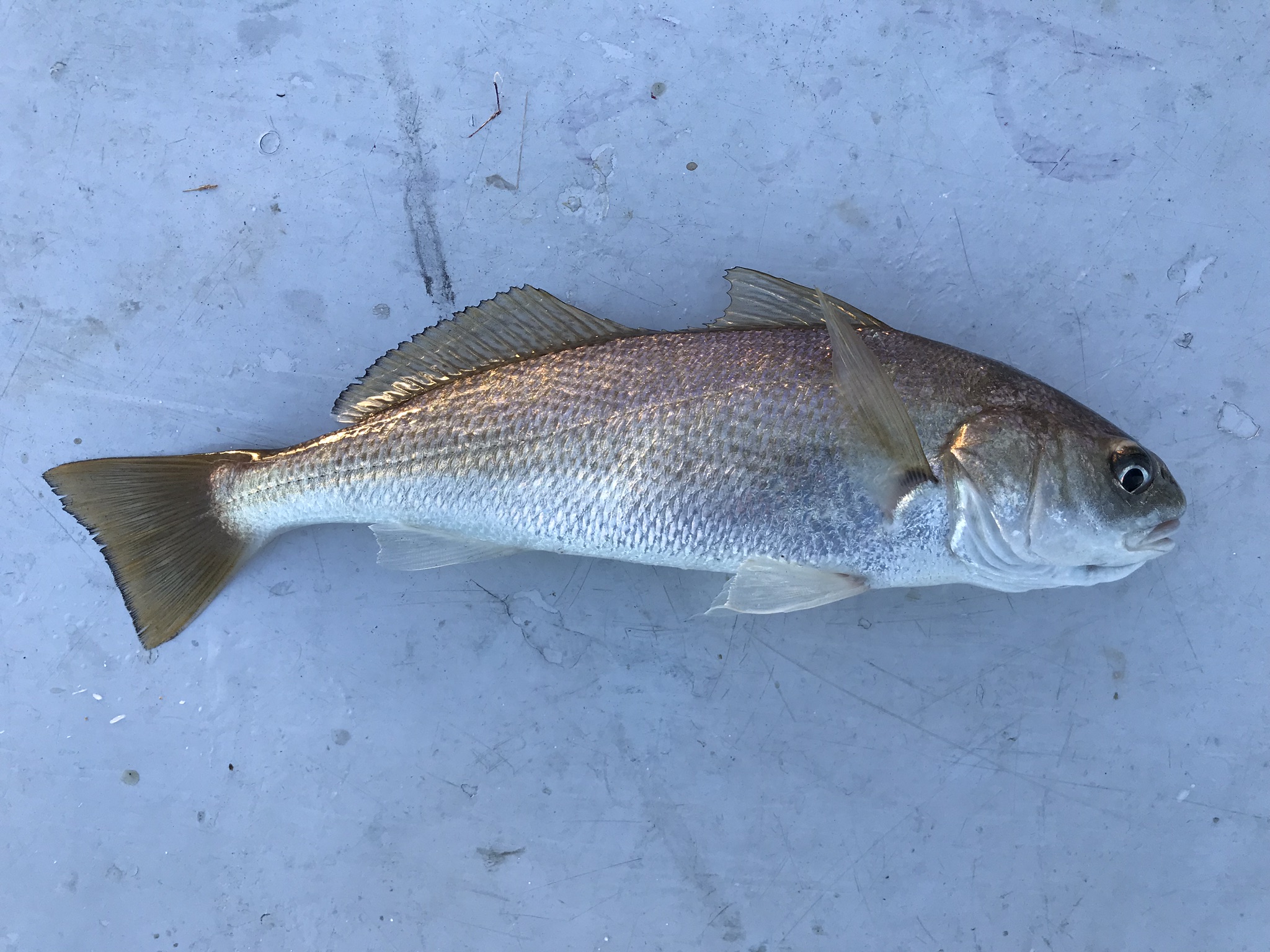 Species: White Croaker (Genyonemus lineatus)
Location: Seal Beach Pier, Seal Beach, CA
Date: June 11, 2008
You meet all sorts of people fishing. Some of them are terrible. Some of them are great.
My senior year of high school, the Class of 2008 went to Seal Beach, California. Within an hour of arriving, I'd already started fishing. I camped on the pier with some of my classmates and threw out all sorts of lures and bait. I witnessed a guy land a skate of some sort or the other, and I was so excited about the possibilities.
We stayed out way too late that night trying to catch a fish but to no avail.
***
Two full days passed. I landed zero fish. Zero.
It was depressing. Though I did hook a nice California Halibut that might have hit 10 pounds, I was unable to bring it up the 30 feet or so to the pier, and just as I thought about how to do it, it broke my line.
***
On day three, I met a meth addict who helped me catch a fish.
Yeah, you read that right.
He had become addicted to meth as a teenager in Mexico. After his wife became pregnant with their first child, he found Jesus, got clean, and emigrated to the States.
When I spoke to him, he'd just celebrated his son's fourth birthday now nearly five years clean.
He caught fish after fish, and since I was using a trout rod completely unprepared for the saltwater situation it was facing, I continued down the path of failure.
I think he felt bad for me, and he said I could fish one of his rods for awhile.
Less than an hour passed before I caught my first fish outside of the state of Oregon.
Humble doesn't begin to describe the eight-inch White Croaker I pulled out of the brine that day, but it made my day.
I parted ways with my new friend, thanking him and wishing him the best.
#SpeciesQuest // #CaughtOvgard
Read the next entry in #SpeciesQuest here: Species #19 — Pacific Chub Mackerel.