Species: Goldfish (Carassius auratus)
Location: Long Tom River, Monroe, OR
Date: June 23, 2016
I spent countless hours trying to catch a bloody Goldfish. It's embarrassing in more ways than one, I know.
Topsy Reservoir was the obvious choice, as Goldfish represent more than 50 percent of the whole biomass there, but I just couldn't get one of the small reverted specimens or the larger, more traditionally colored ones to bite. Some of these fish run five pounds or more, but I never could figure it out. Lame.
So the day I went carp fishing at Long Tom River and caught this pretty little guy above, I was shocked and excited. It was far from glamorous, but anyone fishing Long Tom knows it's not a glamorous place.
Apparently, all you need to do to catch a target species is not try for them at all.
***
Long Tom has since produced several  more Goldfish for me. Nothing large and all were reverted, though.
What it did produce was a Common Carp x Goldfish Hybrid. And then another.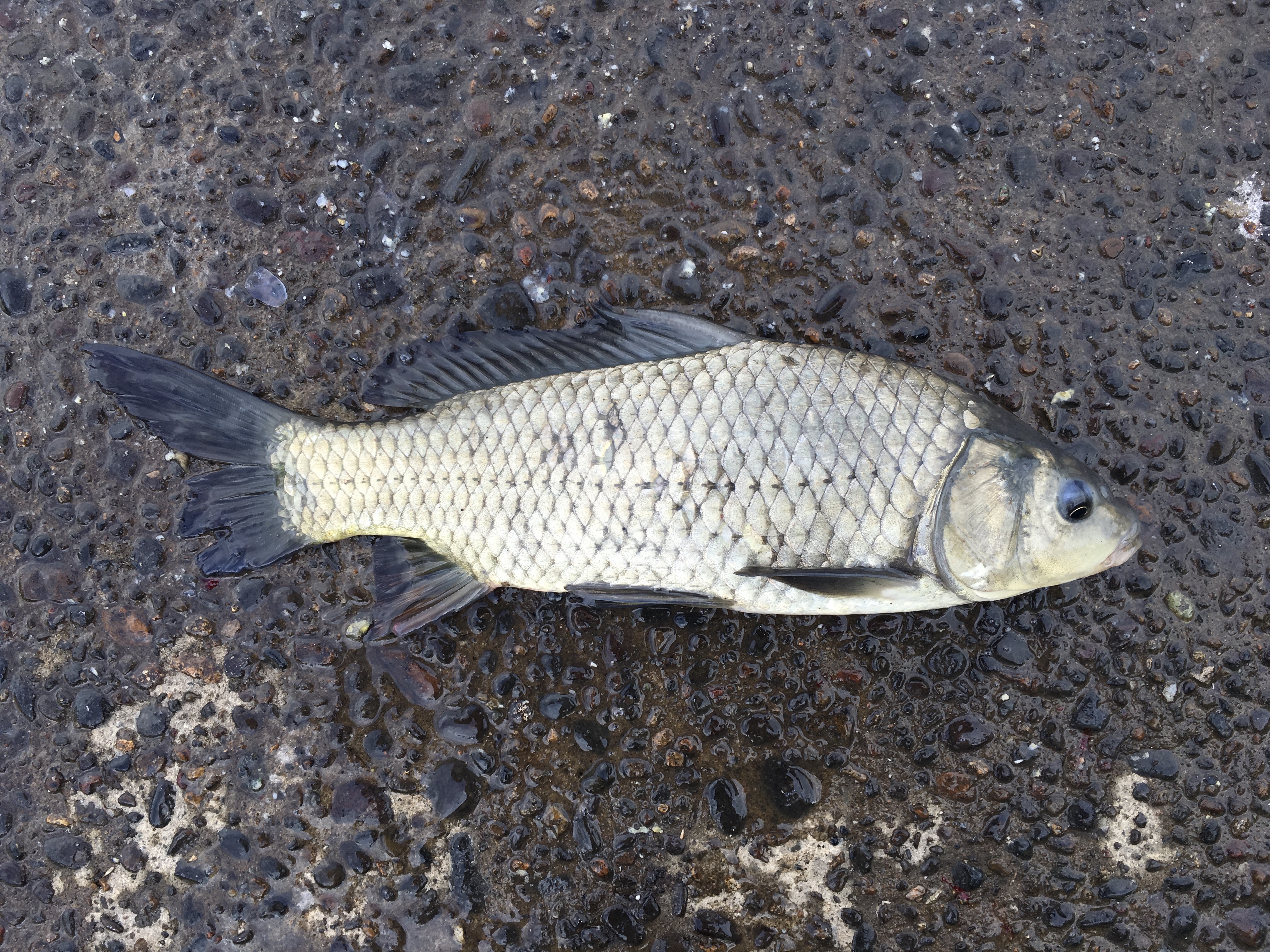 Long Tom is a cesspool for invasive species. I have caught a few puss-gut hatchery trout and a single Largemouth Bass, but otherwise, it's Common Carp, Goldfish, and bullheads for days.
The carp and occasional Goldfish are fun to catch, so I stomach the less-than-desirable location.
#SpeciesQuest // #CaughtOvgard
Read the next entry in #SpeciesQuest here: Species #77 — Blue Chub.