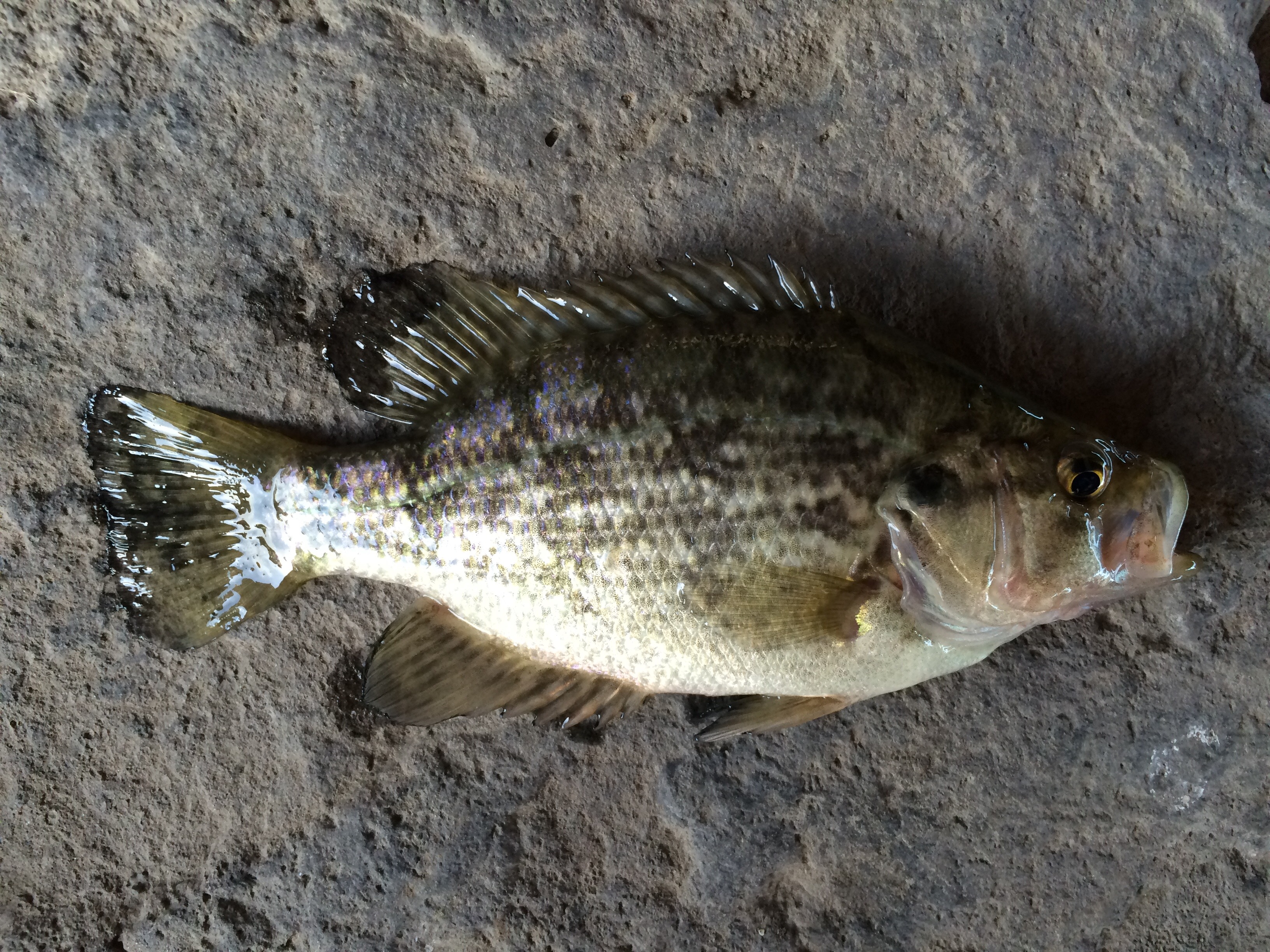 Species: Sacramento Perch (Archoplites interruptus)
Location: Topsy Reservoir, Keno, OR
Date: June 14, 2010
There wasn't anything crazy about this day. In fact, apart from the fact that spelling the word "Sacramento" has been a lifelong struggle, there isn't much to tell.
I always spell it "Sacremento" instead of "Sacramento," but I live with my imperfections.
But this is a story about fishing — not spelling — and I spell fishing "S-U-C-C-E-S-S".
As it happens, that day was quite successful. Using a small crappie jig, I landed 20 fish. My catch was composed of Black Crappie (13), Tui Chub (4), Pumpkinseed (2), and my first-ever Sacramento Perch.
Sac Perch look similar enough to Black Crappie that, to the unobservant angler, they might be just another fish for the Yeti Cooler. But these fish are unique for a number of reasons:
1) They're the only fish in the family Centrarchidae (bass and sunfish) native west of the Mississippi), swimming with a native range in Central California.
2) They spawn later than all other sunfish, so in waters where other sunfish live, Sac Perch are usually out-competed. Bluegills and Redears and Pumpkinseed spawn, then all of their fry hatches and eats the eggs of the Sac Perch which spawn as much as six weeks later.
3) Sacramento Perch are one of the only species of fish that is almost entirely extinct in its native range yet nowhere near extinct as a species because of its other, non-native distributions like those in Oregon.
4) Sacramento Perch are only found — officially — in two locations in Oregon: Topsy Reservoir (Klamath River) and the Lost River. I've since caught them in at least three ponds where they don't officially exist, but that's beside the point.
I've caught less than 50 of these fish over the past 15 years. They're still special to me, and along with Pumpkinseed, I feel that Sacramento Perch is likely my best shot at catching an Oregon State Record.
So I guess I had something to say about this fish, after all.
#SpeciesQuest // #CaughtOvgard
Read the next entry in #SpeciesQuest here: Species #34 — Cutthroat Trout.