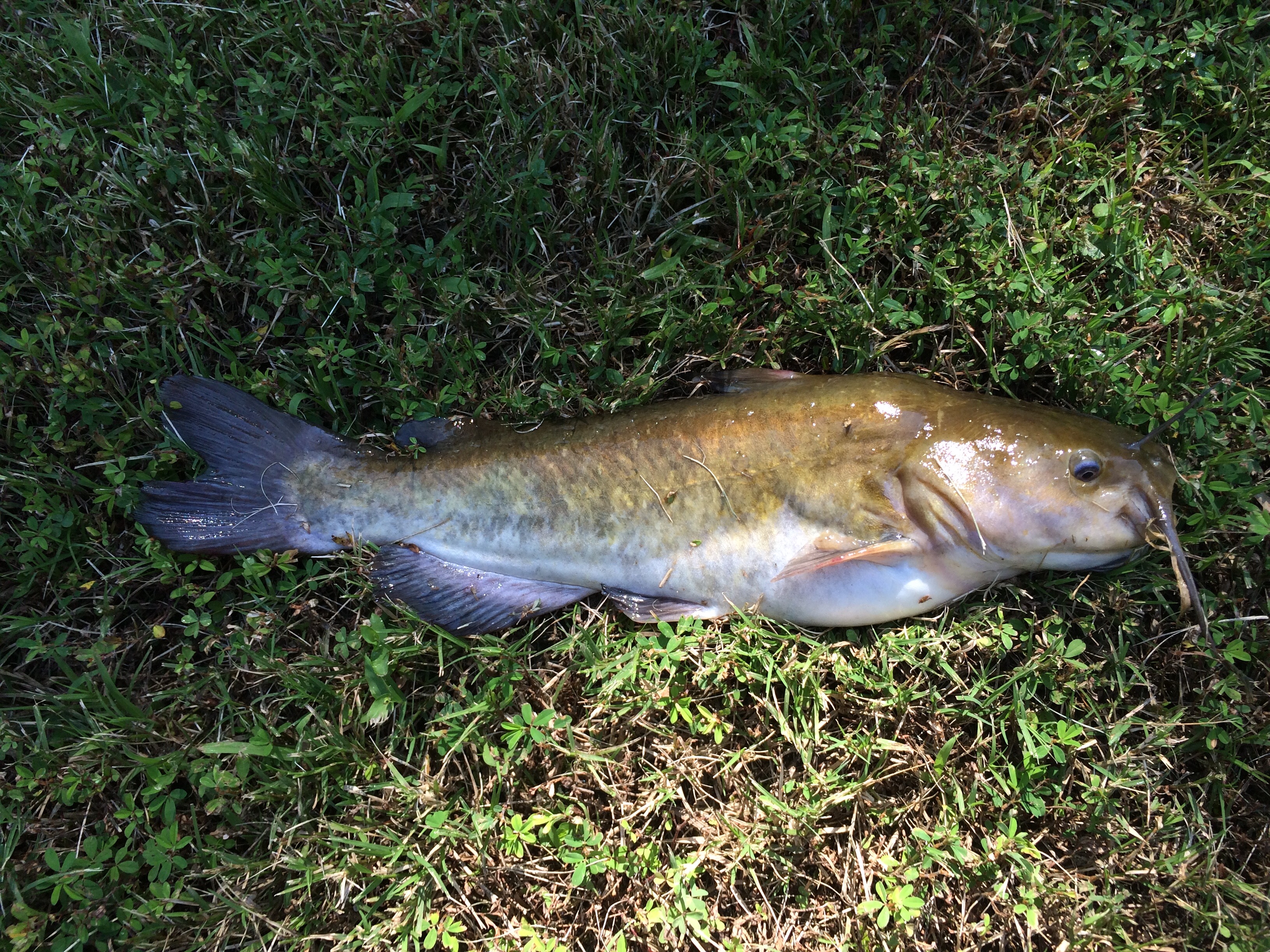 Species: White Catfish (Ameiurus catus)
Location: Cosca Lake, Washington, D.C.
Date: July 16, 2015
For most people, a visit to D.C. means history and tours and American nationalism. It meant all of those things to me, too, but it also meant fishing.
After spending a good chunk of time researching where to fish within a reasonable distance of my Maryland hotel room, I settled on my first stop: Cosca Lake.
The urban lake is not easily accessible. It required a long walk from the parking area, and in late July heat, anything more than five feet might as well be the the Bataan Death March.
I arrived on the lawn surrounding the lake and began to setup shop. I only had one rod, so my first bet was a handline baited with a worm while I tied up my one and only rod for the occasion.
Before I even managed to get the tiny jig on my line, the stick I'd tied the handline to started bouncing, and I pulled in what appeared to be a bullhead.
Technically, it was. Just not a Brown or Yellow Bullhead like I'd seen in my native Oregon.  This was a White Bullhead, more commonly called the White Catfish.
Heck yeah! I hadn't even cast yet, and I had a new species on the board. Sticky, sweaty weather aside, I could tell this day was shaping up nicely.
That is, until some strange dude in absurdly baggy pants came up and kept talking to me while I tried to fish. It was obnoxious, and he was just wrong on every account. After I landed a few Brown Bullhead, I decided to pick up and move to the tiny feeder creek leading into the lake.
#SpeciesQuest // #CaughtOvgard
Read the next entry in #SpeciesQuest here: Species #67 — Warmouth.