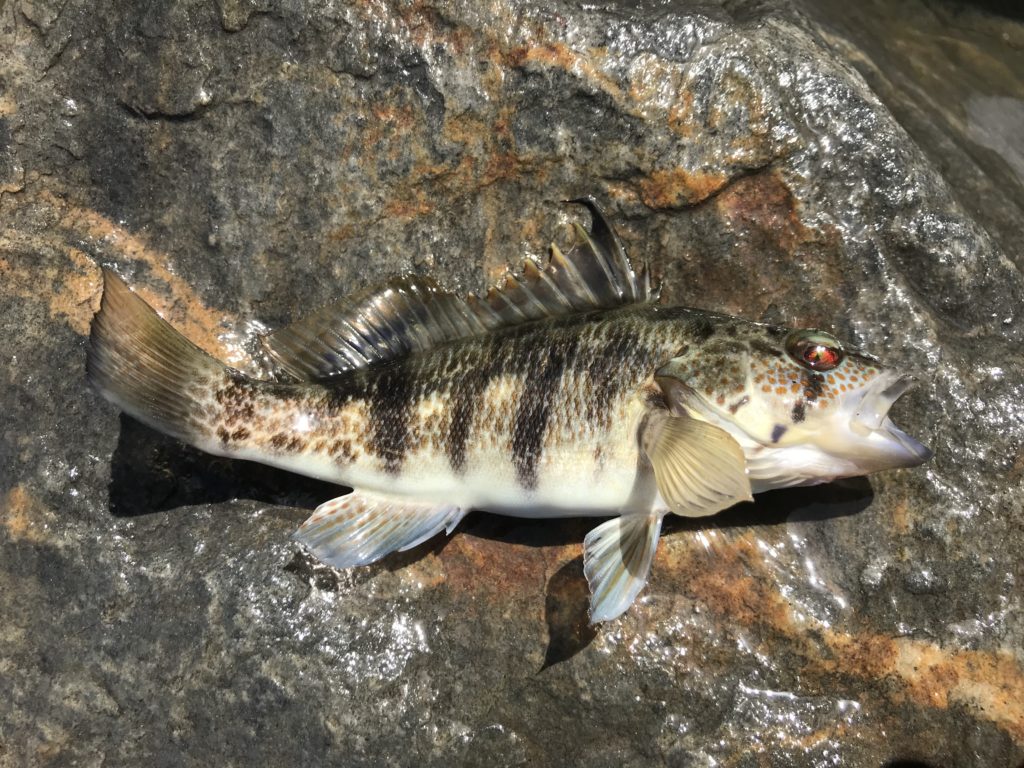 Species: Barred Sand Bass (Paralabrax nebulifer)
Location: Del Mar Lagoon, Del Mar, California
Date: August 5, 2018
The tidepools, lagoons, and other brackish ecosystems along the Pacific Coast are very unique places. Though the Atlantic Coast equivalents are home to hordes of anglers chasing Stripers, Redfish, Tarpon, Snook, and other game fish, that culture is not as thoroughly embedded in Pacific culture. Granted, people still fish on the Pacific Coast, but these environments tend to be so regulated and protected that rare is the tidepool or lagoon that allows fishing.
Fortunately, Ben Cantrell knew where to find those still open to fishing.
Even those open to fishing had absurdly specific regulations about where you could stand, and I can't remember if it was while I was fishing with Ben or the next day when I came alone, but I did come across a patrolling warden.
There were a number of potential species there, but the Corbina and Corvina were two species Steve Wozniak had hyped up so much. So I wanted to get one of those two. Naturally, Ben (having already caught a Corbina) caught another one while I did not. It's okay. I'm not that bitter.
Though Ben had already caught countless Barred Sand Bass, I was nonetheless excited to catch my first one. I smiled wide as I immediately got back to fishing, having momentarily forgotten the still awful pain in my foot courtesy of the stingray.
I still had three lifers and about 12 hours of pain that day.
Please consider subscribing to my weekly column and access my past columns for as low as $1 per month by clicking "Become a Patron" below.
#SpeciesQuest // #CaughtOvgard
Read the next entry in #SpeciesQuest here: Species #171 — Bay Blenny.