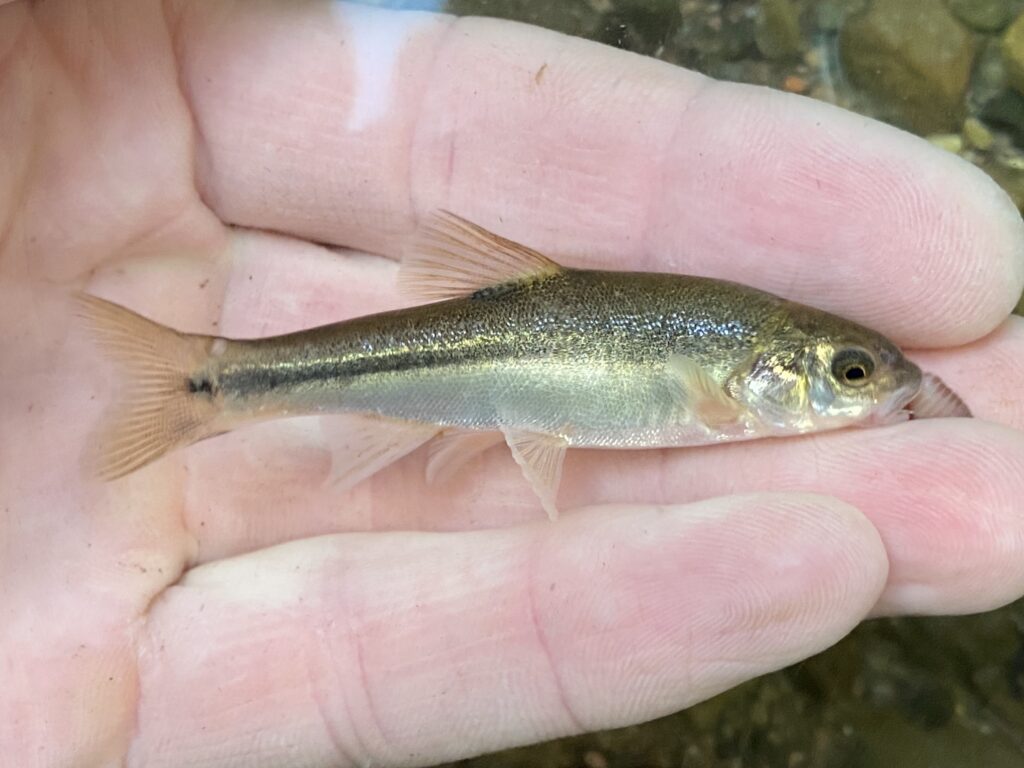 Species: Longfin Dace (Agosia chrysogaster)
Location: Peoria, Arizona
Date: August 8, 2018
I did an absurd amount of driving that first day, and I ended up picking up a handful of random micros in the space from San Diego to Phoenix. My last win of the day came when I met up with Chris Moore. I'd long been in contact with Chris over Instagram (@arizona_anglers), but I believe this was the first time we actually met in person. We might've met the fall before when I was in Phoenix for a conference, but I honestly can't remember. Time flies, and writing these posts years after the fact with notes that highlight the fish and little else is a disservice to my readers.
So I apologize.
He had me meet him at his home in a Phoenix suburb. I hopped into his truck after he offered me candy, and we drove to a nearby spot where he'd caught several Arizona endemics. Unfortunately, after parking, hiking several miles, and arriving at the creek just below dark, we found it was blown out due to recent rains. Oh. And there wasn't any candy, after all.
Fortunately, Chris knew the creek really well and was able to get us to the one pool calm enough that I could soak a tanago hook. It worked, and I quickly landed several Longfin Dace and a lifetime supply of Green Sunfish.
Light fled the sky, and we had to call it a night to hike out, but I thanked Chris and headed on my merry way towards San Antonio. I'd had a great trip so far, and I was sort of dreading tech school after a less-than-pleasant experience at OCS. I vowed to make the most of New Mexico the next day…
Please consider subscribing to my weekly column and access my past columns for as low as $1 per month by clicking "Become a Patron" below.