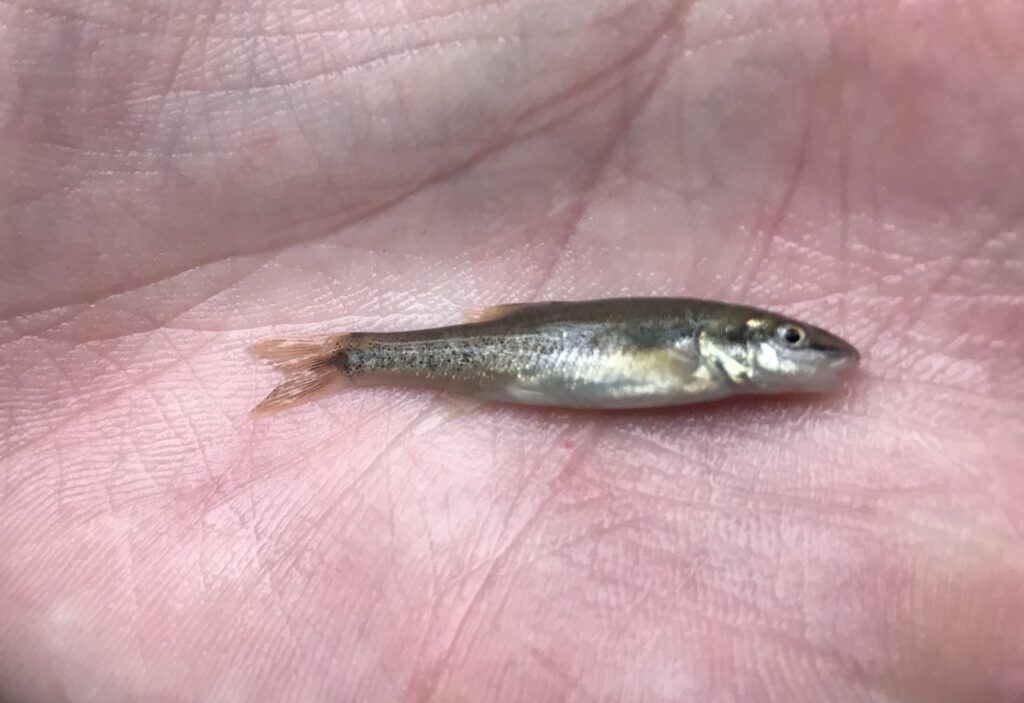 Species: Longnose Dace (Rhinichthys cataractae)
Location: Ruidoso Downs, New Mexico
Date: August 9, 2018
I didn't pace this trip very well. I spent a week in California, a day in Arizona, and two in New Mexico before making it down to Texas. I spent a whole day driving from Phoenix to Roswell, and it wasn't as quick and painless as I'd planned for.
Frustrated by the lack of water and pins on my route between the two cities, I scrambled t
o find a stop whenever I had service on the barren, 9-hour drive eastward. The only viable spot was in the tiny town of Ruidoso Downs, across the street from a Walmart. I got some supplies, went to the bathroom, and then proceeded to wander down a rough road to a tiny stream. Fishing was difficult since it was so shallow, but I managed to get several tiny fish with my crude, early micro gear.
Despite my extremely limited knowledge and experience on my #SpeciesQuest, I was able to quickly identify the massive schnoz as that of a Longnose Dace. It was almost dark due to my late start that morning, a long lunchbreak, and the torrential rain that slowed traffic to a crawl, so I too ka few terrible pics in the low light and continued on to Roswell, New Mexico.
Please consider subscribing to my weekly column and access my past columns for as low as $1 per month by clicking "Become a Patron" below.