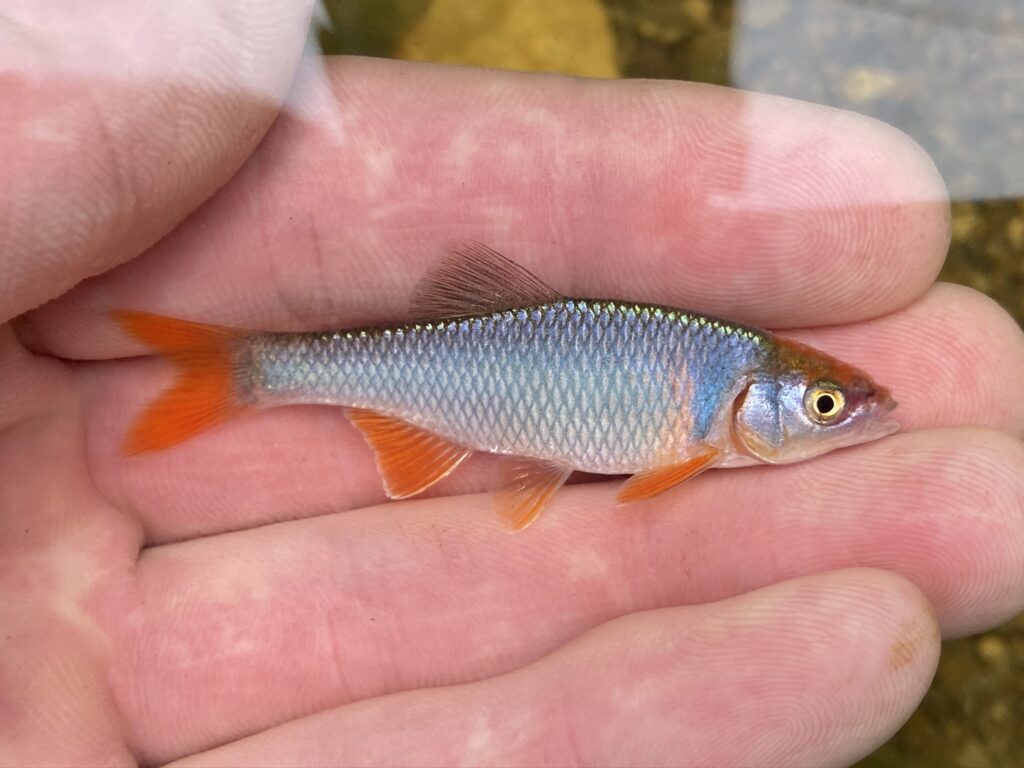 Species: Red Shiner (Cyprinella lutrensis)
Location: Rio Hondo, Roswell, New Mexico
Date: August 10, 2018
Every angler has those moments he or she would go back and change. Keep a little more line tension, set the hook harder, loosen the drag. Most of these regrets are tied to trophy fish that any angler would be proud to hold. I have some of these regrets. I've lost a lot more 30-inch trout than I've cost, and I remember all of them. I remember that huge Spinner Shark that broke me off, the massive sturgeon I fought for over an hour before it wrapped an underwater cable, and the Sevengill Shark that would've broken the world record. Most people can relate to those.
What you likely can't relate to are my regrets of missing tiny, unexciting fish in places like Rio Hondo. I made so many mistakes here that I could spend hours writing about it, but instead, I'll give you the highlights. Well, lowlights, I guess.
Ugh. No, let's do actual highlights first. The highlights take less time.
Highlight #1 — I took time to go to the White Sands Missile Base (then a National Monument, now a National Park).
Highlight #2 — In Roswell, I checked out the International UFO Museum & Research Center. The last part is meant to legitimize the location, but … well, I had some idea of what to expect going in. It was totally worth the $6 or whatever it cost to get in, and I particularly enjoyed the entire wing of the "museum" dedicated to Star Wars. This is a can't-miss attraction in Roswell.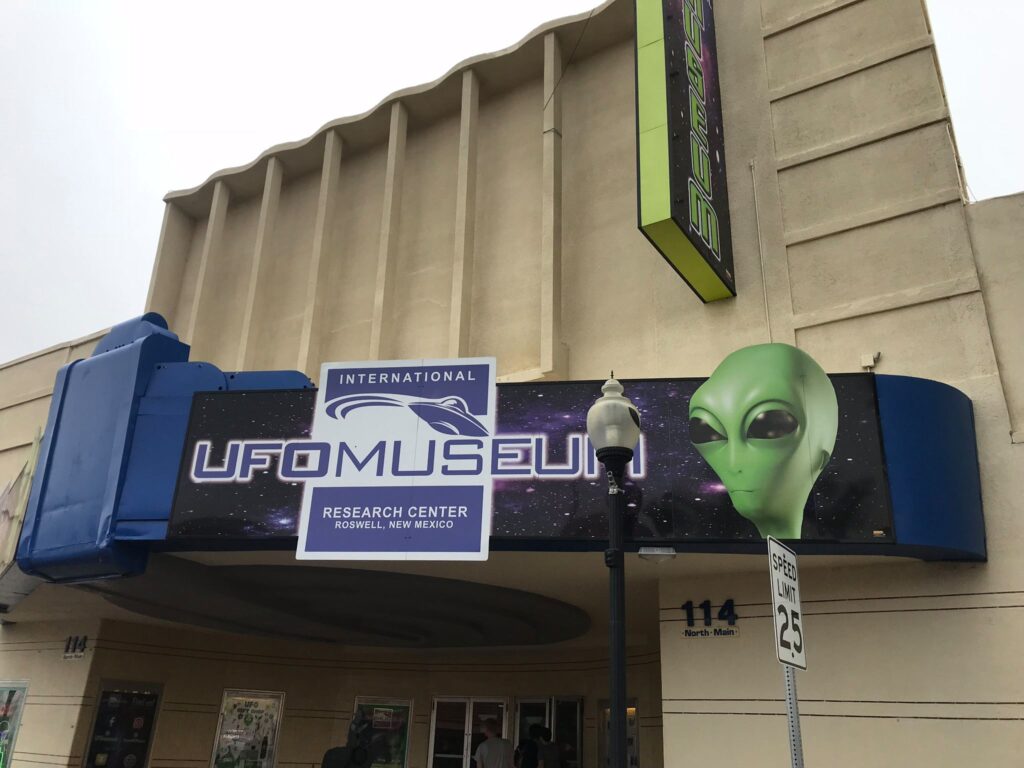 Highlight #3 — In theory, I should be listing a third highlight here, but the fishing was poor. I caught tons of Red Shiners, which were new, but I saw a dozen other fishes there.
Now, the lowlights. Normally, these are related to dating, but longtime readers will be surprised (disappointed, maybe?) to find dating absent from this series of lowlights.
I caught three specimens of one species I misidentified — Headwater Catfish — and threw them all back. Not one picture. Excluding madtoms, that is the only North American catfish I still haven't formally added to my list. Except I did. I'd only caught a handful of Channel Catfish at the time, so I failed to immediately realize why these funny-looking catfish seemed so fat. Eff word.
My next mistake was getting down to the river. It was wrapped in cattle fencing. According to a 1945 ruling by the New Mexico Supreme Court, as cited on the New Mexico Wildlife Federation website: "The court found that the public — meaning anglers, boaters or others — may fish, float or otherwise use streams and streambeds where they run through private property as long as the public doesn't trespass across private land to access the waters, or trespass from the stream onto private land." I had no issues climbing the fence where it crossed below a highway, but I managed to slice my leg on the barbed wire before dropping down almost ten feet to the water.
I'm not sure if it was the blood, the splash of muddy water, or my girlish screams that scared every fish within 100 yards of the culvert, but they bolted.
I watched in horror as several Common Carp, some sort of carpsucker, Plains Killifish, half a dozen species of shiners, Mexican Tetra, and several sunfish took off downriver. Below the culvert, the river was overtaken with thick, sucking mud below shallow water that meant I had no chance of chasing them.
Resigned but not willing to climb back up, I stayed and hoped the fish would come back. Apart from Red Shiners, nothing did at first. Eventually, some killifish returned (I had no idea how to catch them at the time), and they spooked every time I got close enough to hold my broken rod tip (my micro rod at the time) within striking distance. The Mexican Tetras were visible, too, but they wouldn't bite.
Dejected, muddy, bloodied, and slightly worried I'd be shot despite the law being on my side, I decided to move down the road to try and find the fish I wanted to catch more than anything, a fish nobody else had caught before: the Pecos Pupfish.
Please consider subscribing to my weekly column and access my past columns for as low as $1 per month by clicking "Become a Patron" below.