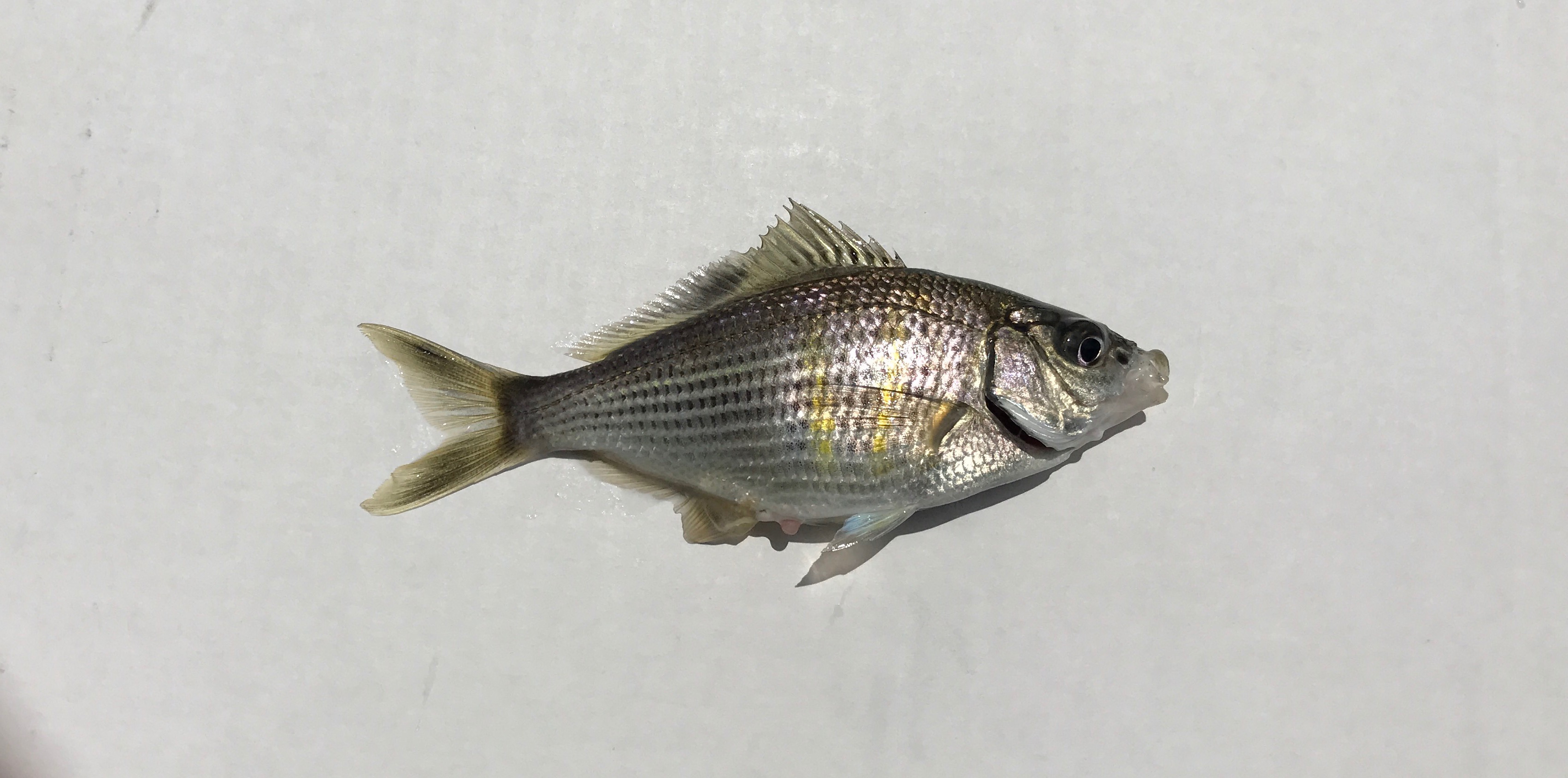 Species: Shiner Perch (Cymatogaster aggregata)
Location: Newport Public Docks, Newport, OR
Date: June 10, 2017
Surfperch, seaperch, or perch. Whatever you call them, these marine delights are one of my favorite groups of fish to chase in and around the piers, jetties, and surf breaks of the Oregon Coast.
Though some species are relatively common and well-known, others are less pervasive. One such species is the Shiner Perch, a small, silver-and-yellow species that rarely tops six inches in length and has a mouth too small for hooks larger than No. 14 or so.
I'd long seen these fish flitting in and out of the shadows below the piers and docks in Yaquina Bay, but I'd never caught one before.
Then one day, the bite was just amazing. I caught tons of fish on sabikis and small jigs, including a few salmon smolts and my first Shiner Perch. The silver dollar-sized fish with the bright, yellow stripes made my day, as I landed a handful and added a new species.
#SpeciesQuest // #CaughtOvgard
Read the next entry in #SpeciesQuest here: Species #86 — White Bass.