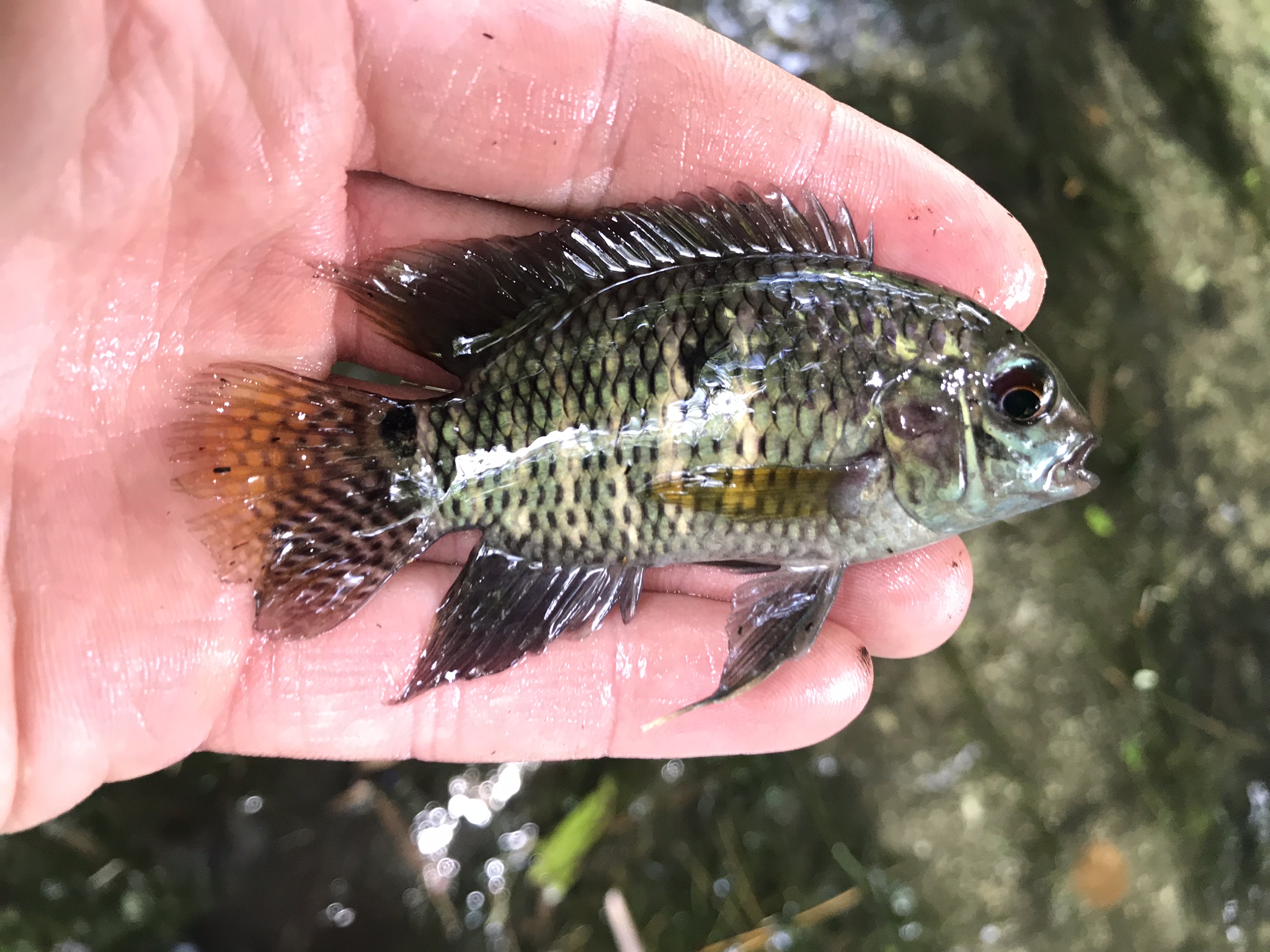 Species: Black Acara (Cichlasoma bimaculatum)
Location: Orlando, Florida
Date: July 8, 2018
I was told these would be easy to catch. Once I found them, that proved true. Unfortunately, I struck out several times before finding the sweet spot.
Alas, it was worth the wait.
When I did find them, I also found half a dozen other species, including sunfish, killifish, and two more cichlids.
The Black Acara doesn't get very big, but is is a pretty species. Since cichlids are generally a hot mess in terms of genetic purity and capable of hybridizing with dozens of others. This made identification even more difficult, but I managed.
It was actually Ryan Crutchfield of fishmap.org who helped me identify it, as well as the surprise species I caught minutes later.
#SpeciesQuest // #CaughtOvgard
Read the next entry in #SpeciesQuest here: Species #141 — Jack Dempsey Cichild.