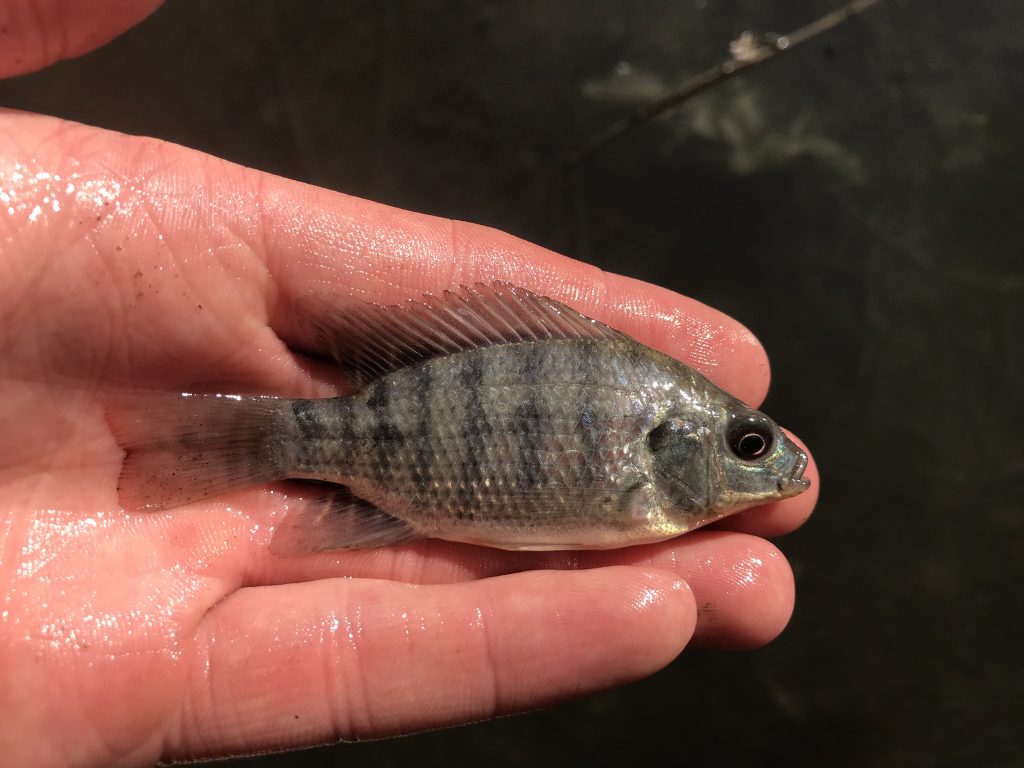 Species: Blue Tilapia (Oreochromis aureus)
Location: Gila River, Phoenix, Arizona
Date: November 16, 2017
I knew Redbelly Tilapia weren't the only exotic cichlids present in the Gila River, so I continued fishing, being careful to check every one of the 23 Redbellies I caught for signs of being either Blue or Nile Tilapia, both of which can be found in the Phoenix area.
Eventually, I found one that looked just a little different. It was less rounded and and had a more pointed snout, plus its tail was heavily patterned.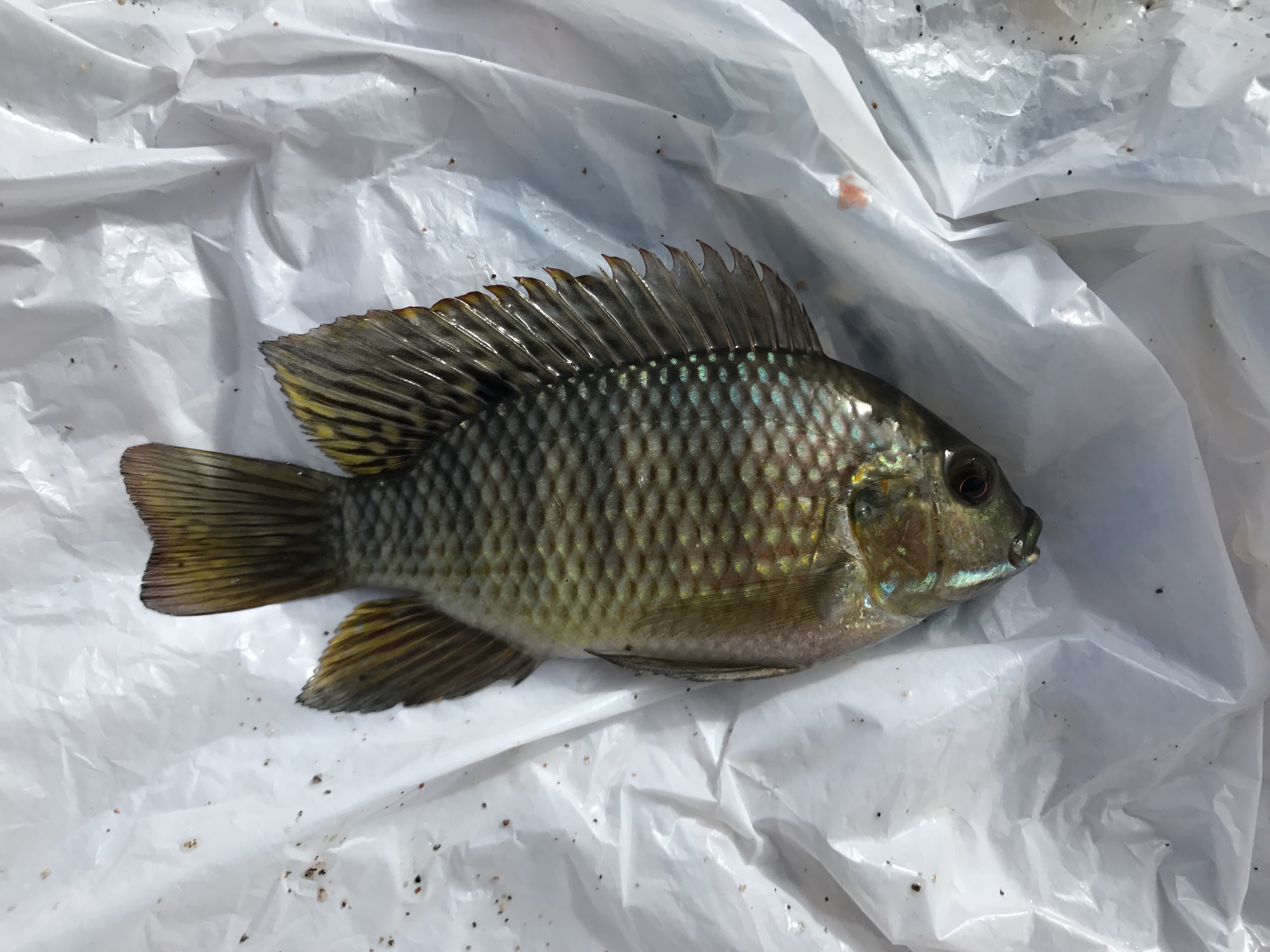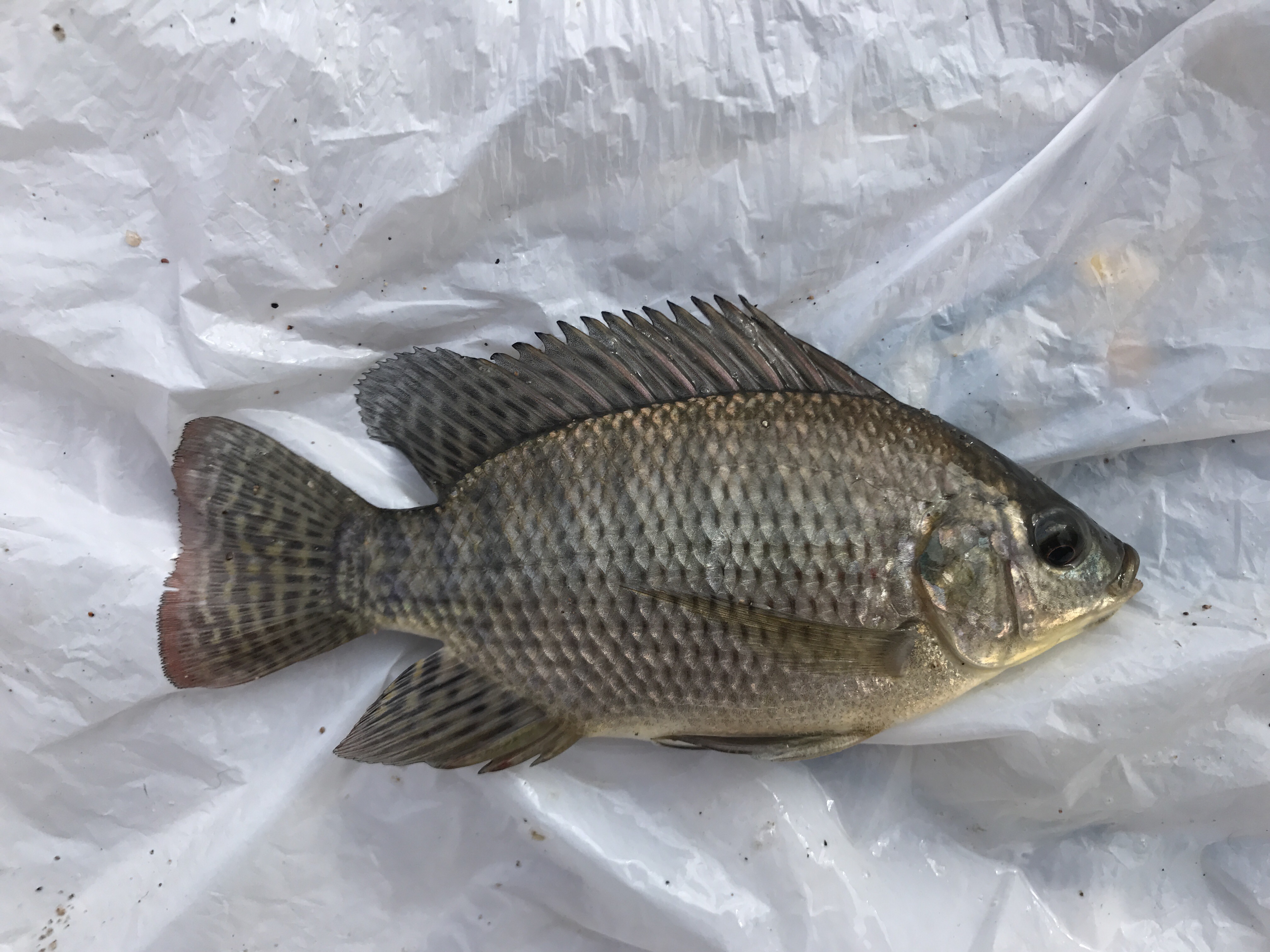 Challenge completed, I began looking for other species. The river contains Sailfin Molly and a few other micros, but I had yet to start microfishing at this point. I'd purchased a pack of New Half Moon hooks to get the painfully easy Western Mosquitofish, but I left them at home.
It would be another month before I got to try microfishing for real.
So instead of micros, I looked for the "Plecos" that were supposed to be in the Gila because at least I had a shot, if a long one. No dice.
At 50 fish, I stopped for the day and headed back because I had some work responsibilities to attend to.
#SpeciesQuest // #CaughtOvgard
Read the next entry in #SpeciesQuest here: Species #110 — Nile Tilapia.