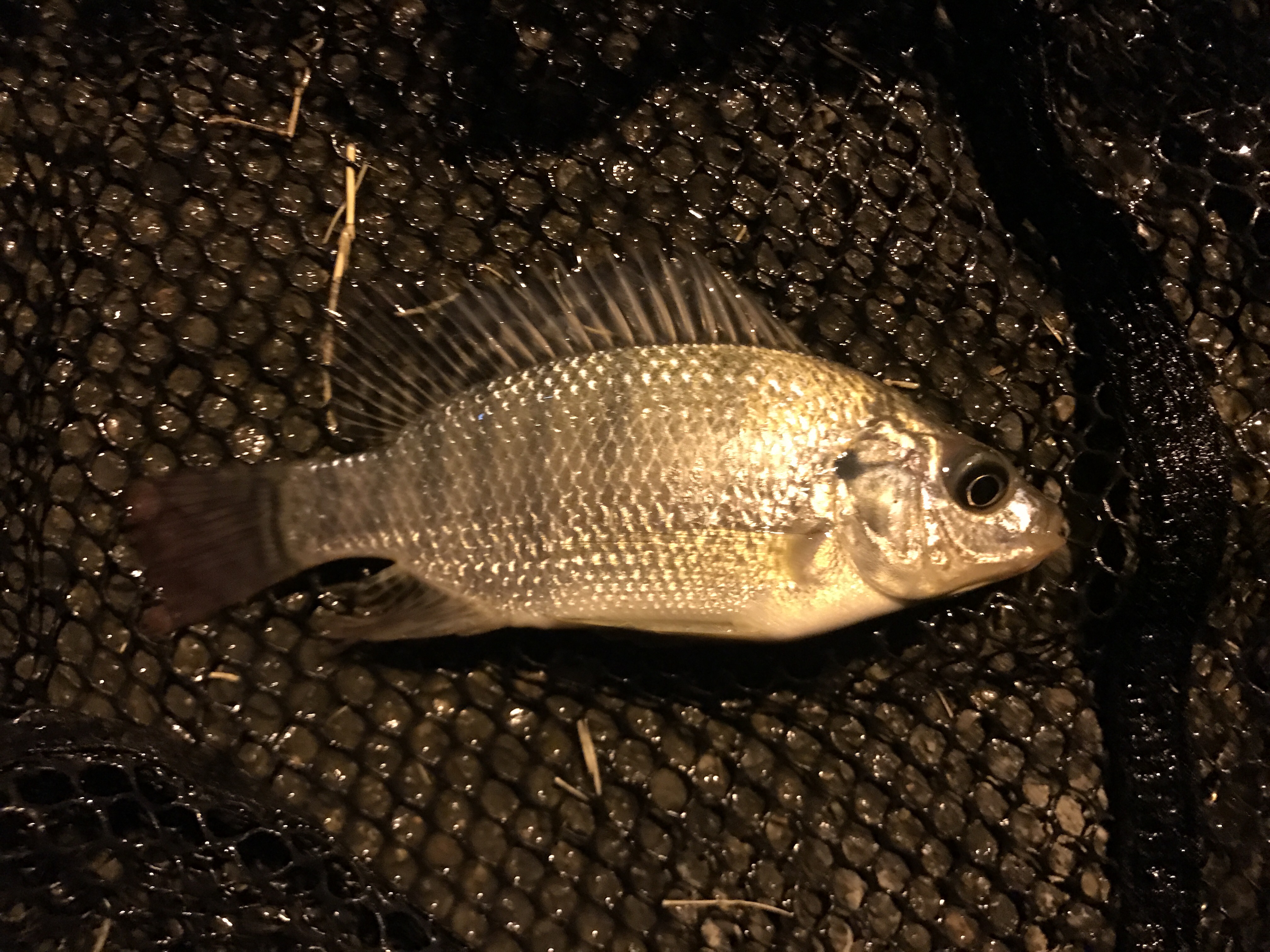 Species: Nile Tilapia (Oreochromis niloticus)
Location: Phoenix, Arizona
Date: November 16, 2017
This story is part of a larger story involving me, a bold cockroach, disappointment, and elusive Grass Carp.
Since I'm going to retell much of this story in the subsequent post about Species #111 — Grass Carp, I'll just focus on the tilapia here.
***
After meeting Chris Moore (@arizona_anglers on Instagram), and getting a ton of great fishing spots from him, I'd vowed to be sure to chase Grass Carp, called White Amur locally, since they're in virtually every waterway in the Phoenix area.
My quest led me to a pond in the heart of the city known to contain Grass Carp upwards of 30 pounds. Knowing this, I brought only gear for large Grassies. I had the usual Owner No. 6 Mosquito hooks I like for carp when fishing corn. I also had some smaller doughbait trebles on-hand for floating bread balls on the surface.
What I didn't have was any hook smaller than a No. 6. So as I sat in the low light cast by a nearby lamppost and watched tiny fish I knew to be tilapia stripping my floating bread off of the surface, and then, to my horror, off my hook, I was frustrated.
It wasn't long before I lost hope in the Grass Carp and decided to try catching one of these bastages. So I waited, and fished the little bread ball like a dry fly, waiting until I watched it dip and then lifting up on my rod. I lifted up too slowly and missed.
This series of events repeated half a dozen times before I finally lifted up hard and fast. A fish had been hooked, however briefly, and I watched as it lifted out of the water. My line tightened, and the barely-hooked fish came free of my line, the hook pulled out by inertia.
That little fish rocketed five or ten feet into the air, arcing right down into the space between my legs.
You can call it a fish story, but you're just in de-Nile if you do.
#SpeciesQuest // #CaughtOvgard
Read the next entry in #SpeciesQuest here: Species #111 — Grass Carp.