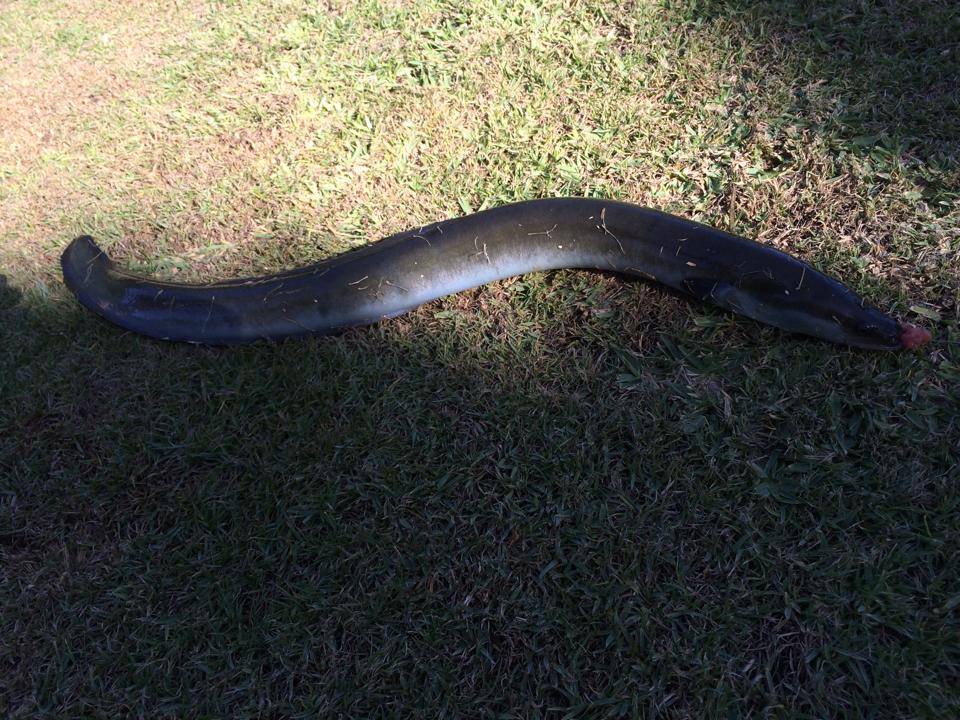 Species: Shortfin Eel (Anguilla australis)
Location: Kuaotunu River, Kuaotunu, Coromandel, New Zealand
Date: February 25, 2014
The Tunnifar is a mythical beast found in the waters of New Zealand. It is storied to be half-man, half-eel and comes out to feed when it feels so inclined. It is inspired by real monsters native to this country, and is almost as terrifying in real life.
From the moment I watched Jeremy Wade chase slimy black River Monsters in New Zealand that converged on him by the hundreds and began taking bites at his protective clothing, I knew I had to do this.
The Longfin Eel is endemic to New Zealand, while the Shortfin Eel is found in numerous locations. The Australian Mottled Eel is an invasive transplant from Australia. All three can be found in New Zealand's beautiful riverine environments.
***
While I wanted to catch eels from the day I landed, it took some trouble finding them. Apart from isolated Maori populations, nobody actually fishes for them except for occasional novelty. This made finding a fishable population difficult.
Since the blood of this species is slightly poisonous, most people avoid using hooks. Instead, they soak wool or other dense fabrics with blood or scent, then wait for a bite. Once the fish entangles its teeth in the fabric, they pull it in.
This sounded great, but I was unable to try it. Instead, I used a simple bait setup with pieces of bloody beef scraps we got for free from a butcher.
***
The Kuaotunu River was a great place. I added more species here than anywhere else in the country — including in the ocean.
Since the water was clear, fish were spooky. Since the water was clear, we could also see what was there.
I spent most of the afternoon trying to catch a five-foot Australian Mottled Eel. Though I got it to bite twice, it started an alligator-esque death roll that quickly allowed it to get free.
What I did catch was a Shortfin Eel. Then another.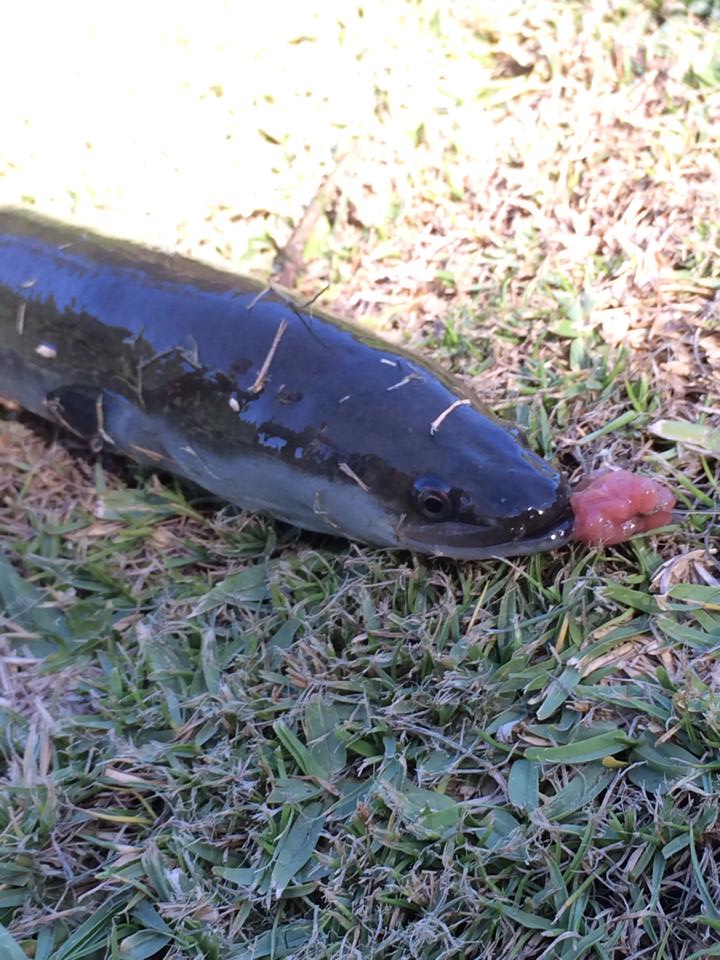 Shortfin and Longfin Eels are identical to the untrained eye. You can tell them apart because Longfins "wrinkle" or show visible skin flaps at each of their bends while Shortfins do not.
Neither fish was large, but they were fun to catch. The unique death roll made for quite an enterprise on light tackle. They were too long for my net, so I just had to beach them on the grassy bank.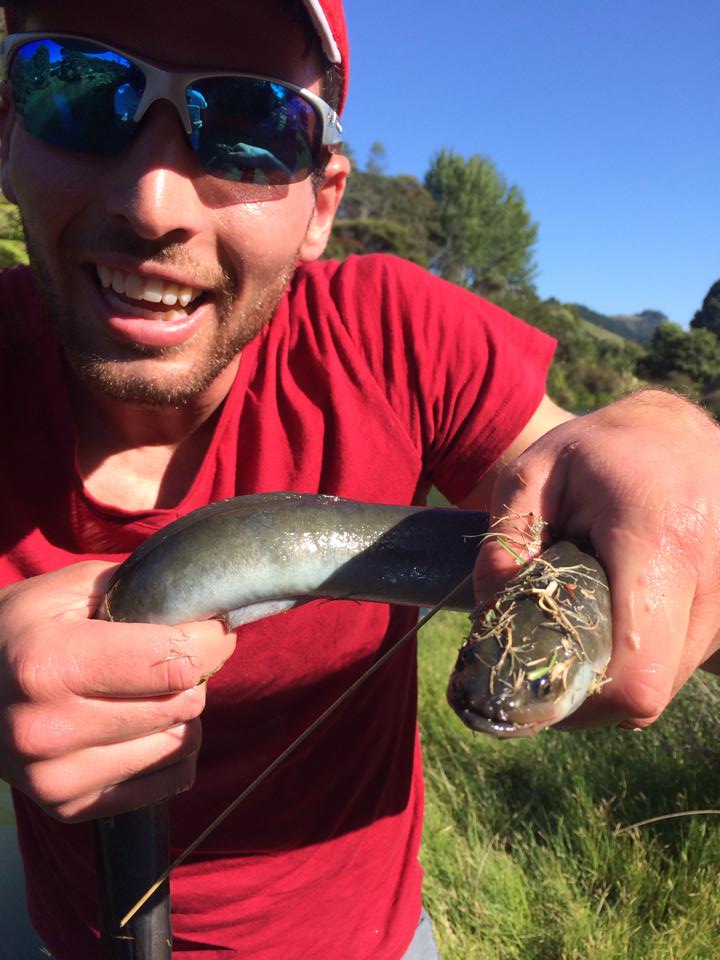 While I never did catch a monster Mottled or Longfin like Jeremy Wade, I did still manage a river monster or two and had a great time doing it.
#SpeciesQuest // #CaughtOvgard
Read the next entry in #SpeciesQuest here: Species #59 — Yelloweye Mullet.