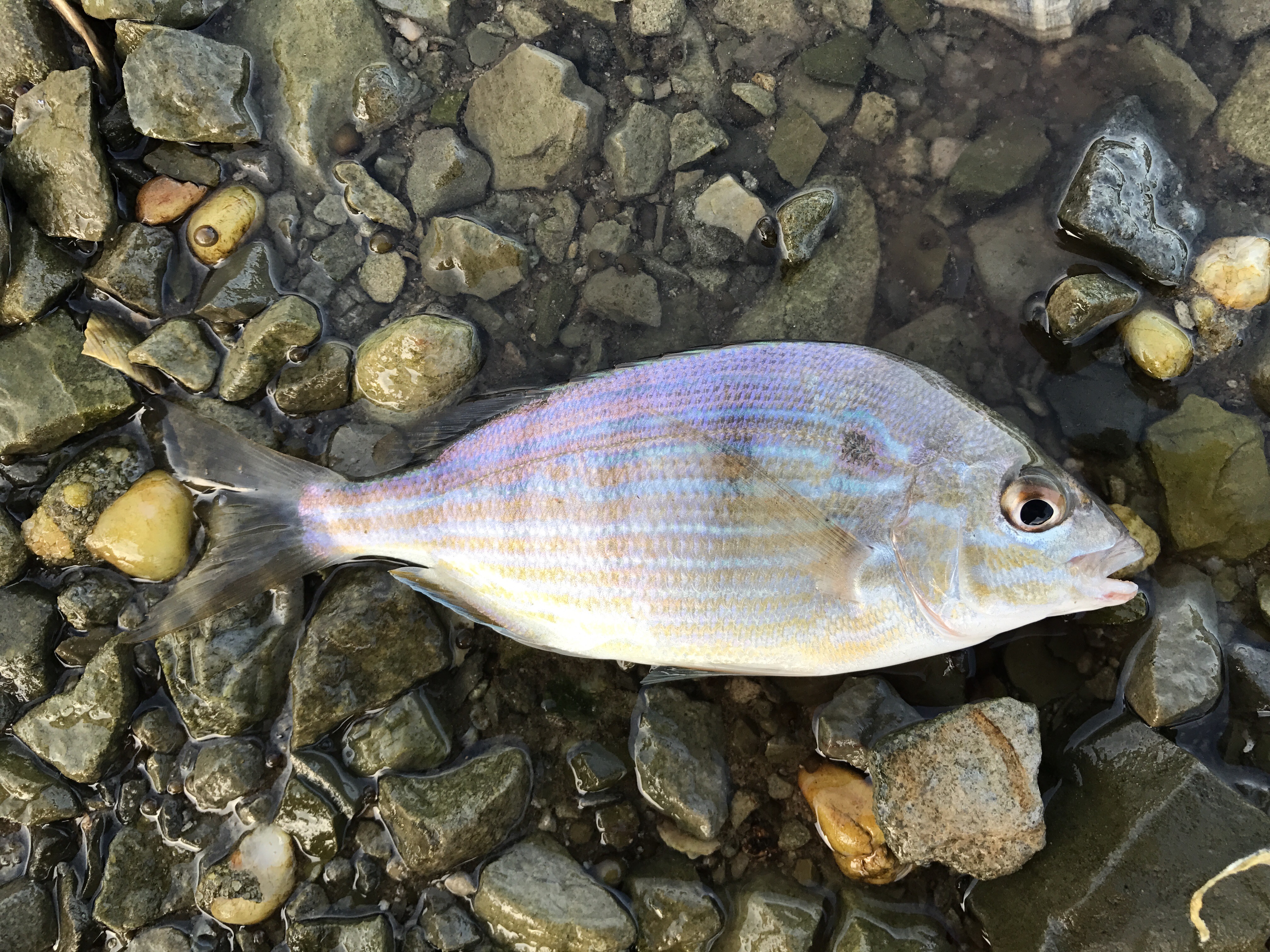 Species: Pinfish (Lagodon rhomboides)
Location: Graffiti Bridge, Pensacola, FL
Date: August 1, 2017
Your first specimen of a common species is exciting. Your second and third are, too. Sometime shortly after that, though, it goes downhill.
Anyone who's fished the Gulf knows the world of annoyance Pinfish can induce. As I fished a lagoon in backwater Pensacola, they proved a nuisance that limited my species total.
I caught a dozen or so that first night, and I have since caught hundreds. Pinfish are one of just a handful of saltwater species I've caught more than 100 of in a day, but most anyone could do that, so I don't feel special.
Pinfish keep the skunk off, make good cutbait and livebait alike, and supposedly even taste good. I've never eaten one, but I filled a bucket with 50-60 for a family on a pier in Corpus Christi this summer, so people do eat them.
Still, it was the other species in that lagoon I was most interested in.
#SpeciesQuest // #CaughtOvgard
Read the next entry in #SpeciesQuest here: Species #94 — Mangrove Snapper.