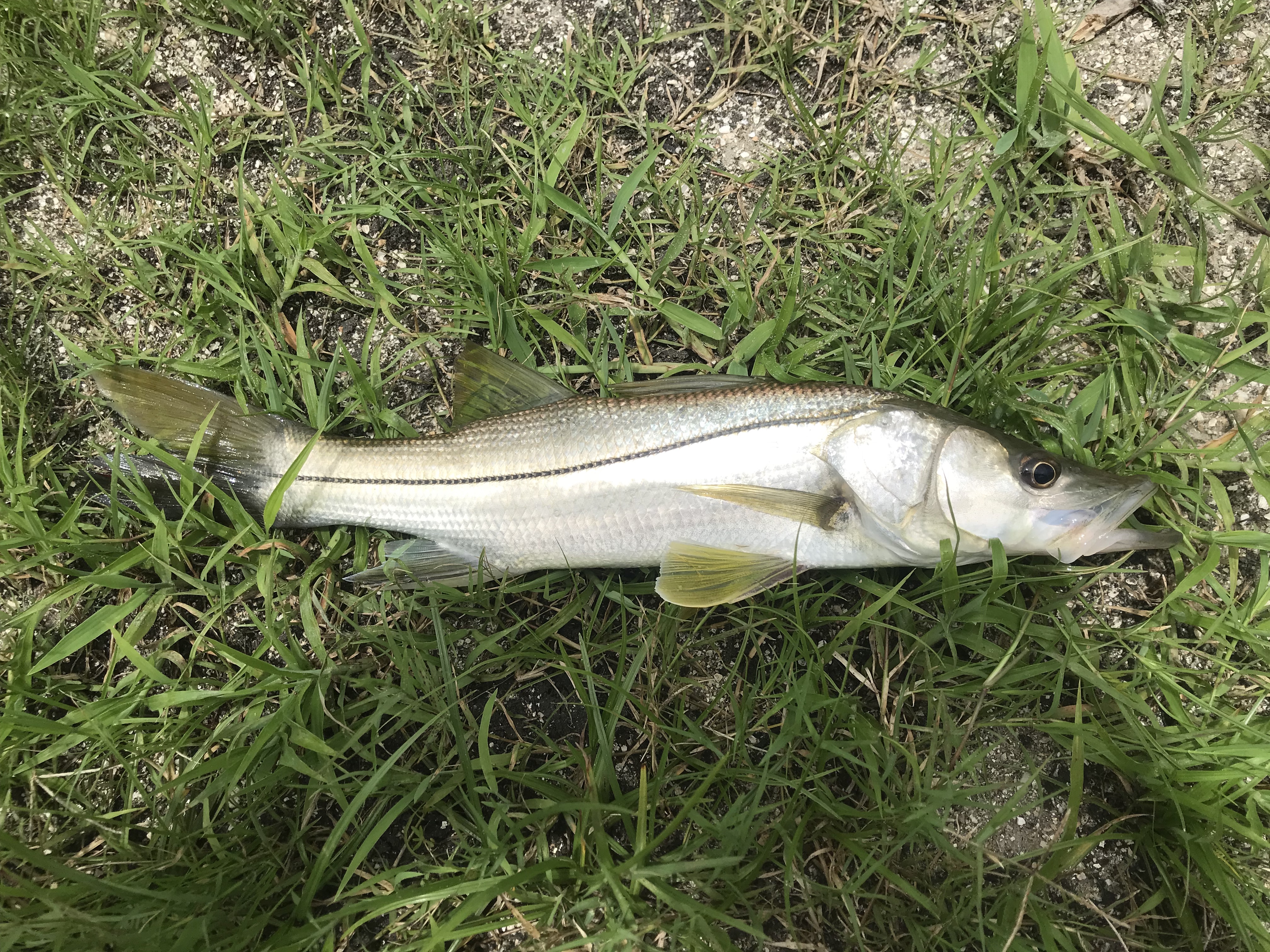 Species: Common Snook (Centropomus undecimalis)
Location: Titusville, Florida
Date: July 9, 2018
It wasn't a tarpon. It wasn't a Ladyfish, either.
It was something lighter in color with a big mouth.
It was a snook.
Snook are awesome. For years, they've been near the top of my target list, but they always seemed so unrealistic. Every video I'd seen involved a guy on an expensive boat very obviously out of my price range.
I figured I'd get one eventually, but when I cast my Rapala between two mangrove gnarls on the way back to the car, haggard from a morning of failed tarpon hookups, I was pleasantly surprised by a spunky little snook.
It jumped my Rapala at the bank, crushing it against the shore and providing a nice little change of pace for the repeated disappointment I'd been boiling in all morning.
Mine was only 20-some inches long, and give where I hooked it, the photo-ops were limited, but I managed to snap a quick #SpeciesQuest photo and let it go to let it grow.
Besides, it was a small consolation for the all of the tarpon I'd lost that day, and if
#SpeciesQuest // #CaughtOvgard
Read the next entry in #SpeciesQuest here: Species #146 — Atlantic Tarpon.