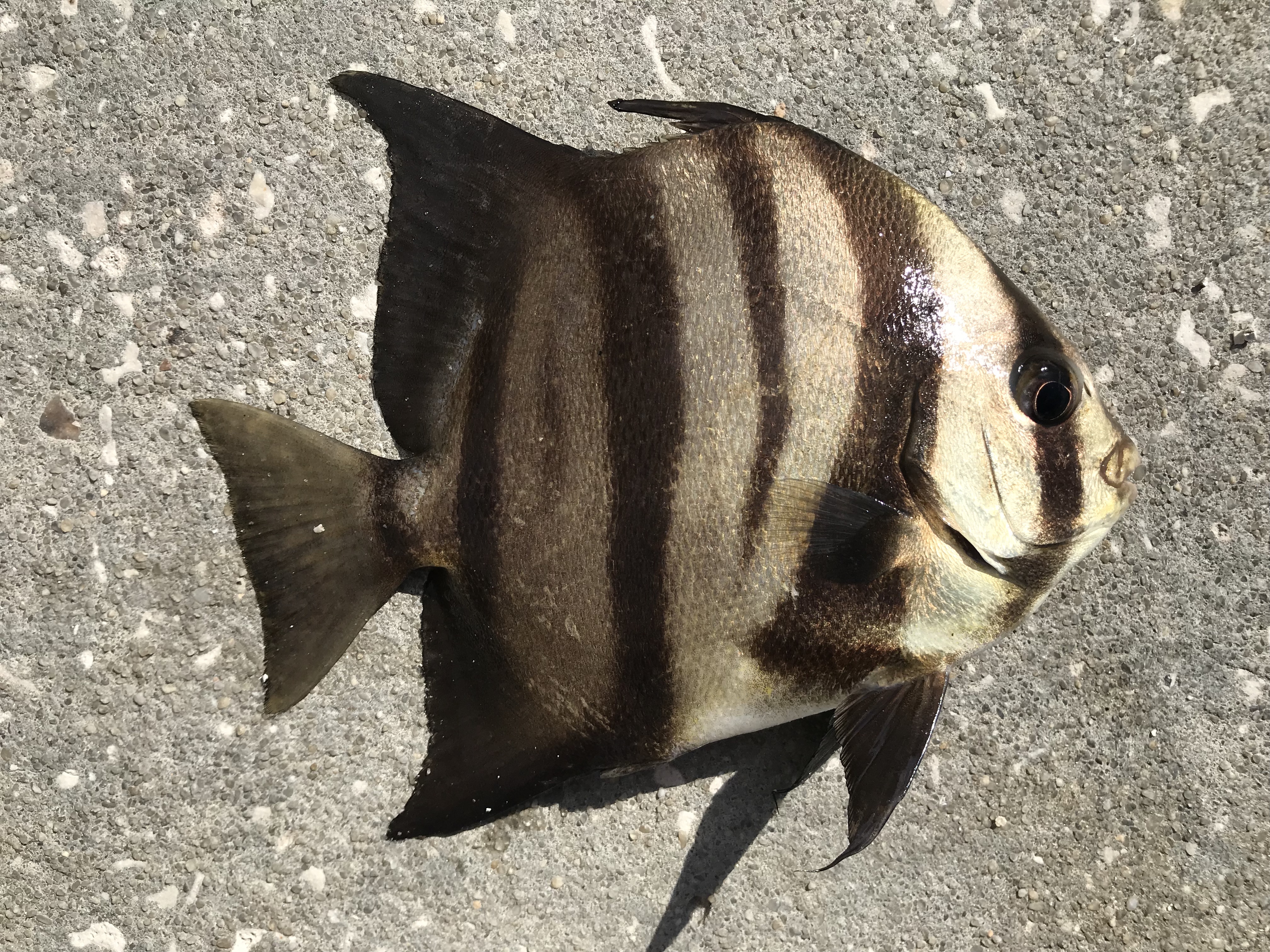 Species: Atlantic Spadefish (Chaetodipterus faber)
Location: Titusville, Florida
Date: July 8, 2018
Every time a fish bites a baited hook, the reality is that they may be digging their own grave. I have no qualms with keeping fish, especially since seafood is my favorite.
When given the opportunity to catch plentiful, good-eating fish, I've been known to shovel them into a bucket, take them home, and host a fish fry.
The Atlantic Spadefish is no different.
At least, it would be no different were it located in a place where I had access to cooking facilities. Since I didn't on my first trip to Florida, I released every fish I caught — even those barely big enough to handle.
I named my first Atlantic Spadefish Doug and the second one Phil, and since you can't eat fish you've named, they both swam free.
Spadefish are incredible fighters as a hole, and if you are lucky enough to tie into them on light tackle, consider yourself lucky.
I hooked into my on small bits of shrimp, but I've since caught them on shrimp, squid, bits of fish, artificial baits, and sabikis. They're not even that slimy, so you won't need your trusty hand trowel to wipe off afterwards.
#SpeciesQuest // #CaughtOvgard
Read the next entry in #SpeciesQuest here: Species #148 — Longnose Gar.