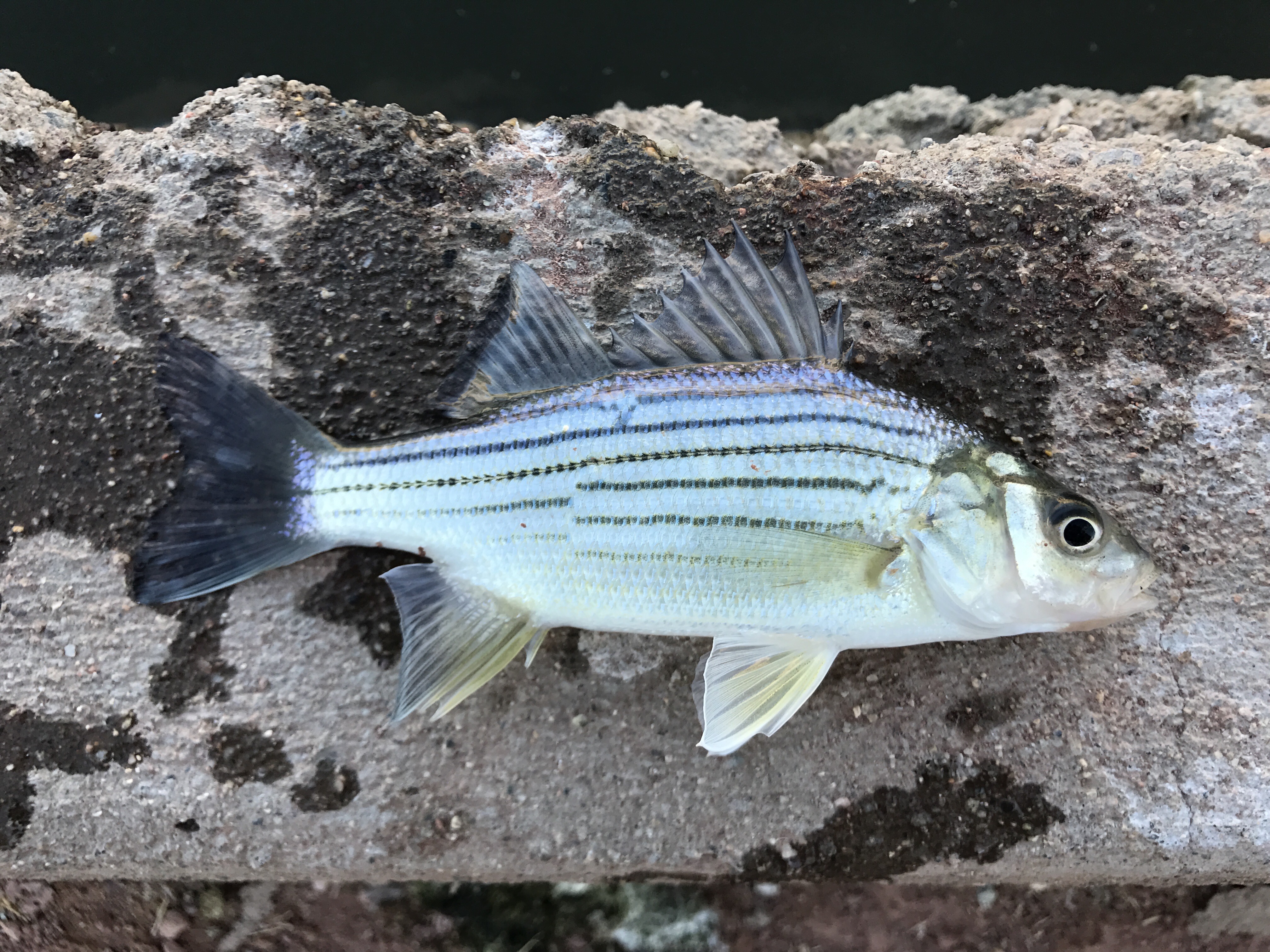 Species: Yellow Bass (Morone mississippiensis)
Location: Phoenix, Arizona
Date: November 19, 2017
When I first started planning my trip to Phoenix, I knew my fishing time would be limited because I was there for work. So as I made a list of species I wanted to catch, and I reached out to Chris Moore (@arizona_anglers) on Instagram.
He proved to be a wealth of information and was my first true experience with the generosity of Species Hunters in sharing their spots. He helped me find and add Rio Grande Cichlid, three species of tilapia, and my Grass Carp. That's not to mention all of the carp (including koi), channel cats, bass, and sunfish I caught.
Though I struck out for Sonora and Desert Sucker in the middle of nowhere, I was pretty thrilled with my success. The only problem was that Yellow Bass were supposed to exist in a small pond I'd fished several times that was just a short drive from my hotel.
It was theoretically an easy fish to entice with half of a nightcrawler; you just had to find one of the relative few fish present.
I spent all of my spare time on the last few days of my trip trading penny stocks (I made about $3000 that trip) and reading about fishing for Yellow Bass.
I learned they tend to like deeper channels and feed in rotating circuits along the bottom, though they can be found up in the water column, as well.
With less than an hour to fish on my final day, I forsook the the side of the pond that had been so productive and moved to a narrow channel that seemed to be deeper. It was a longshot, but I threw out my worm and waited.
Less than 15 minutes passed before I began counting down the clock. I had a flight to catch, after all, and I still had to return my rental car.
Just as I began to think it was time to admit defeat, my rod bounced, and I pulled in a single, eight-inch Yellow Bass.
Six species in three short stints of fishing in an inland urban area smack-dab in the desert during the winter, and I'd managed three species.
I didn't even mess with micros. I'd wanted to, but I left my newly-purchased Owner New Half Moon micro hooks at home, so I had to sit and watch Western Mosquitofish and what I think were some species of silverside swarm the waters all around me as I stood there, powerless to do anything about it.
Packing up my rod, I felt pretty good about myself and the new species I'd caught, having know way to know my next new species would be a monster that I'd catch with incredible luck/skill on my very first cast.
#SpeciesQuest // #CaughtOvgard
Read the next entry in #SpeciesQuest here: Species #113 — Koi.