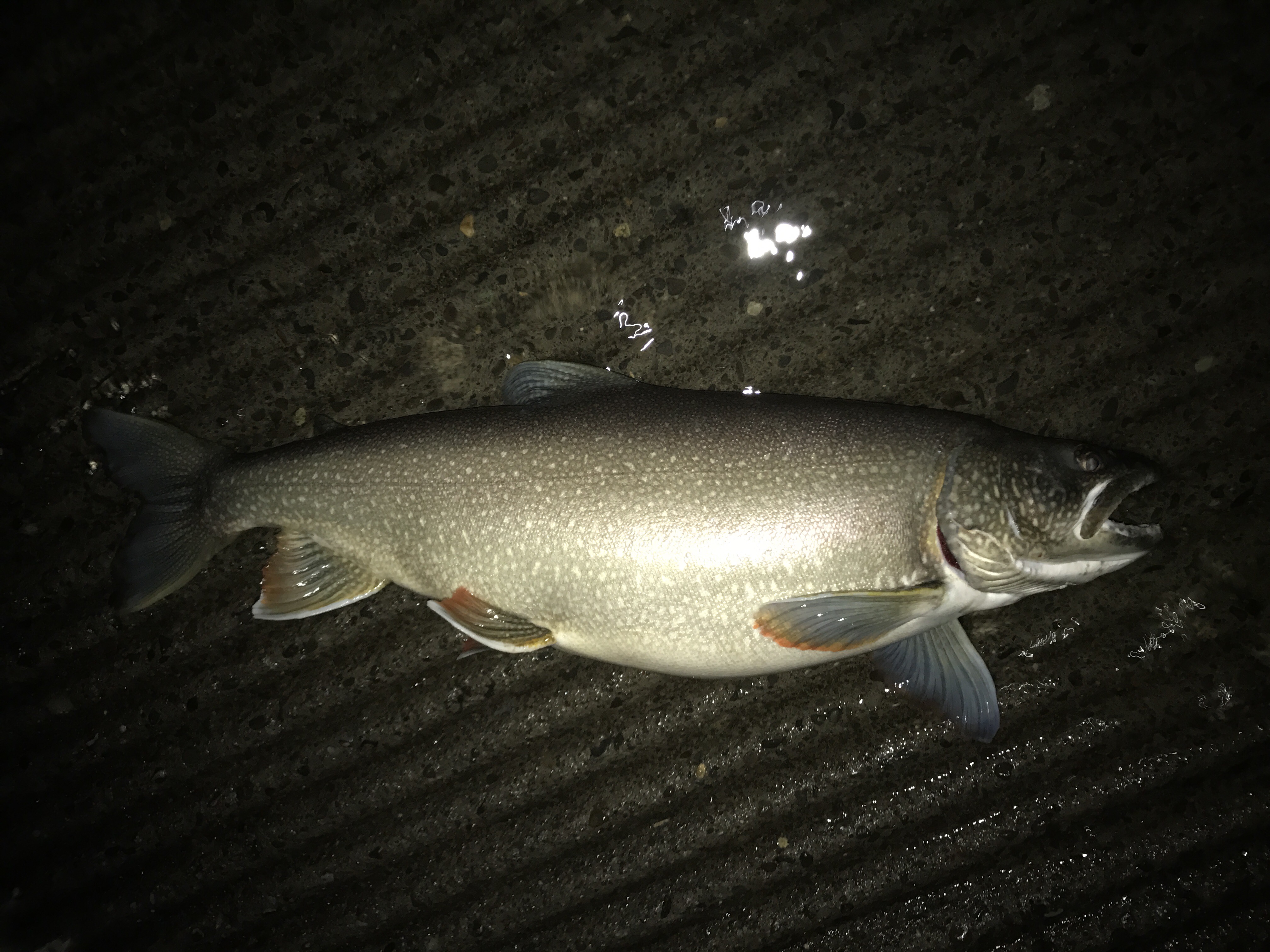 Species: Lake Trout (Salvelinus namaycush)
Location: Oregon
Date: November 24, 2017
It's not often that the planets align and everything goes so swimmingly well that you catch a fish against all odds, but that's exactly what happened.
After my friend, Dean Limb of Yaktactics, crushed it fishing for lakers from his kayak for several months, I decided to get in on the action.
Fishing a massive lake mid-winter for huge lakers isn't everyone's idea of how to spend a winter day, but during my Thanksgiving Break, that's exactly where I found myself.
I hadn't accounted for just how bad the roads could be, nor the boat ramp being closed, so I didn't get on the water as quickly as I'd like. Around 10 a.m., I launched my kayak.
The day was remarkably clear and sunny for late November at 5000 feet, and I was pleasantly surprised to find a calm lake surface as I paddled out.
Dean and his wife, Katey, were supposed to join me later that day, and I figured I'd just mess around until they showed up.
I had a number of things going against me:
1. Apart from one attempt at lakers from my float tube in another lake that took 45 minutes to kick out in high winds and five minutes to be blown back to shore, I'd never chased the species before.
2. I was on a kayak — not the ideal winter fishing craft.
3. I had no fishfinder, a necessity when fishing for lakers.
4. My net wasn't really large enough for big lakers because I'd yet to purchase the RS King Landing Net capable of fitting 30-plus-inch fish with ease.
Yet, even still, I paddled out maybe half a mile from shore to a spot I've since mapped with my fishfinder and know is about 80 feet deep. I dropped my jig down and let it hit the bottom. I bounced it once and felt resistance: my first laker.
I fought it to the surface, and boated my first-ever 30-plus-inch fish. Balancing on my kayak, I was able to get a decent picture.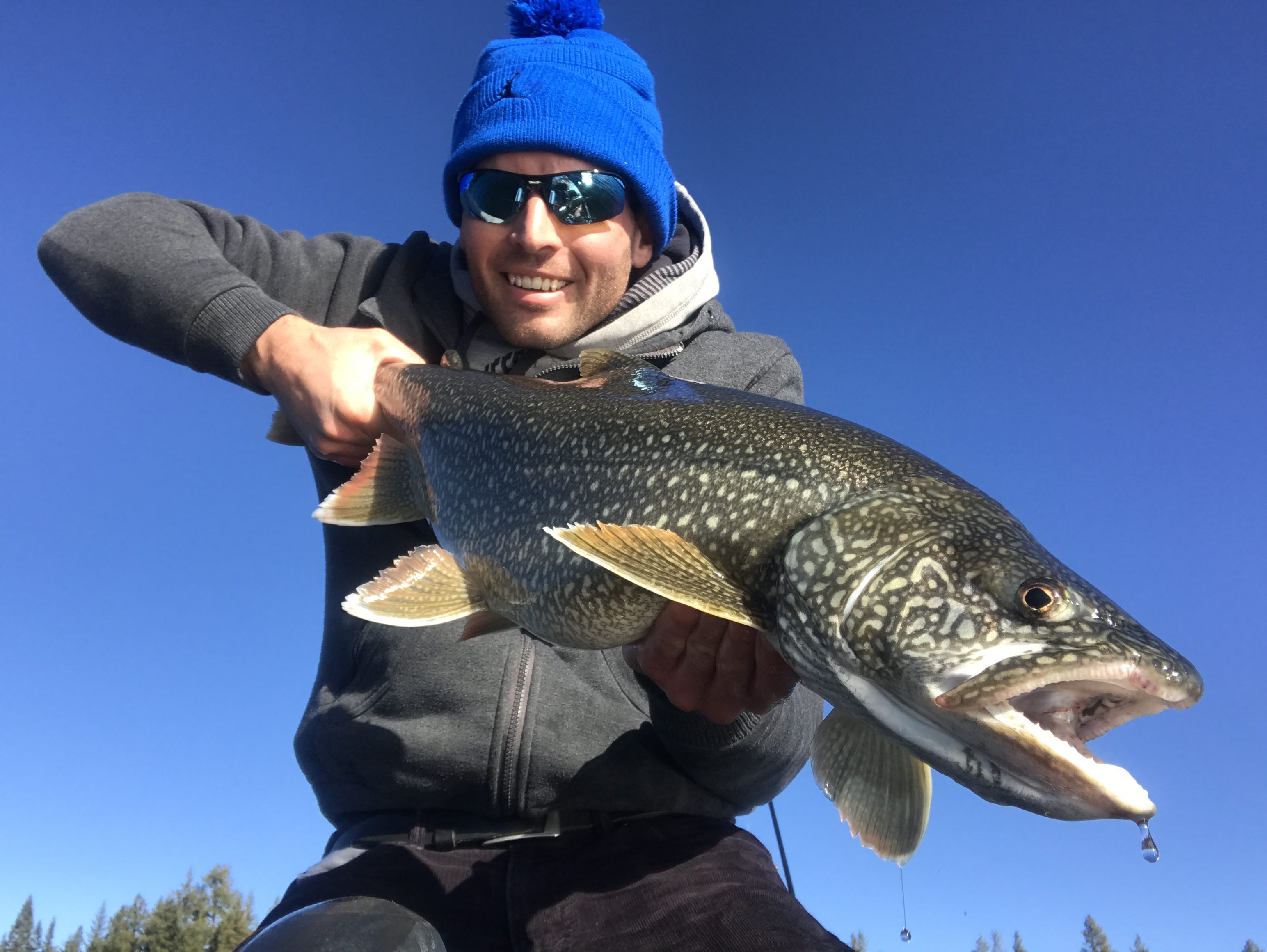 I texted Dean "Fishfinder Smishfinder" with this picture, and I will never live that down.
Read another version of this story by clicking here.
#SpeciesQuest // #CaughtOvgard
Read the next entry in #SpeciesQuest here: Species #115 — Reticulate Sculpin.