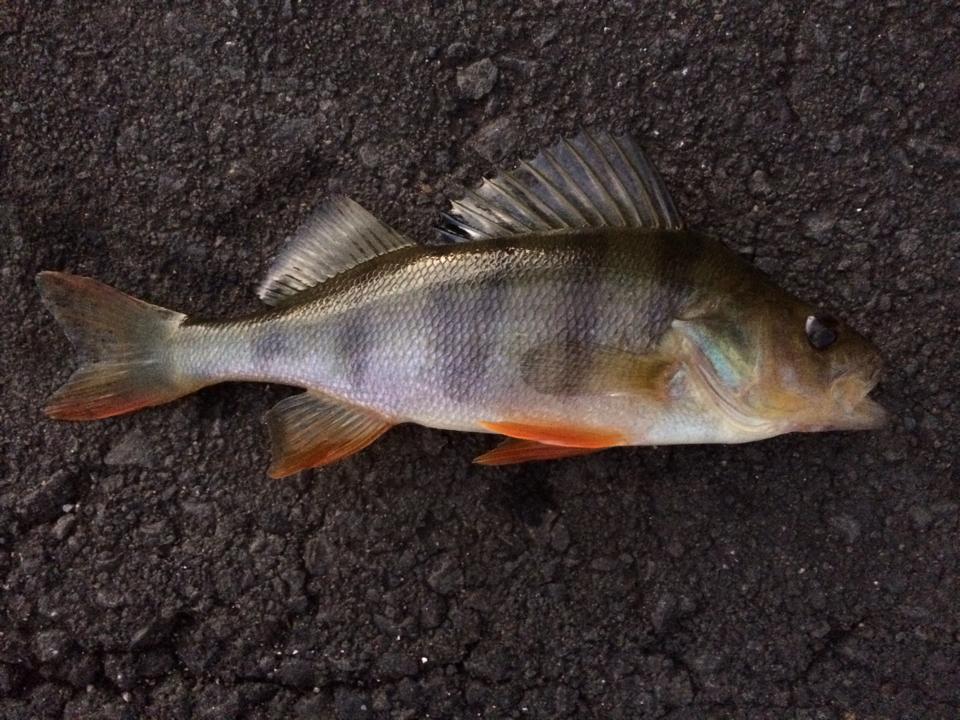 Species: European Perch (Perca fluviatilis)
Location: Lake Pupuke, Auckland, New Zealand
Date: February 19, 2014
New Zealand is famous for its trout fishing. It's also well-known for its freshwater eels. What it is not renowned for is perch.
So when I caught a perch in the small, urban lake at the heart of Auckland, I was surprised. I was even more surprised when the slightly-off coloration of the fish made me realize it was a European or Redfin Perch instead of the Yellow Perch I was used to back in the States.
It hit the same curlytail crappie jig I would have used at home for Yellow Perch, so they're obviously similar in more than just appearance.
David and I each got our perch and then noticed bright flashes from little fish right under the concrete at the shoreline.
We were intrigued, but as night fell, we were hoping to catch one.
#SpeciesQuest // #CaughtOvgard
Read the next entry in #SpeciesQuest here: Species #54 — Common Rudd.