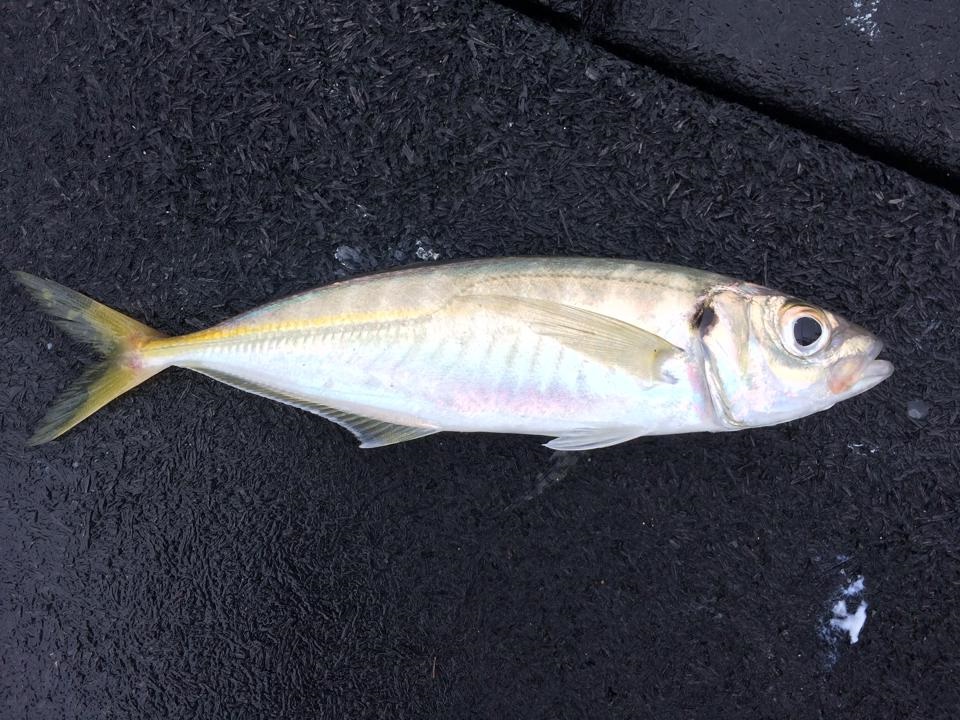 Species: Jack Mackerel (Trachurus symmetricus)
Location: Russell Municipal Wharf, Bay of Islands, Northland, New Zealand
Date: February 19, 2014
New Zealand's Bay of Islands was undoubtedly the coolest place I'd visited at the time — it remains one of the coolest to this day.
After a solid first day of sea kayaking and getting the lay of the land, we decided to mix it up the second day.
It was great in theory, but kayaking for miles in high winds all day was exhausting. Carrying the kayaks five blocks back to the hostel we were saying at was excruciating.
When we repeated the next day, even higher winds blew us onto an island. The island was absolutely covered in sea glass, and after I filled up a small bag with it, we shoved off again.
***
The wind didn't let up, and we were forced to land on another beach.
Little did we know that the beach was Waitangi Beach.
For those not familiar with New Zealand's history, the country is unique among white-settled nations in that white settlers didn't rape, pillage, enslave, and subjugate the natives. Instead, the native Maori and the white settlers signed a document called the Treaty of Waitangi which basically served as teh country's founding document.
Every year, on February 6, a ceremony is held at the location of the original treaty when a war canoe is launched from a sacred beach. A beach two fishermen had unintentionally landed on in a windstorm, nearly creating an international incident.
We were mortified. Once we realized the gravity of the situation, we hopped back in the kayaks and paddled like mad.
The wind was blowing at 10 to 15 miles per hour, right in our faces, and it took us almost two hours to paddle the three miles or so back to the beach from which we'd launched.
Once we landed, we decided to leave the kayaks on shore.
***
We took a ferry to the town of Russell, where we grabbed lunch and fished from the wharf there. David landed a fish the locals called a Spot, while I landed Species #52 — Jack Mackerel.
#SpeciesQuest // #CaughtOvgard
Read the next entry in #SpeciesQuest here: Species #53 — European Perch.