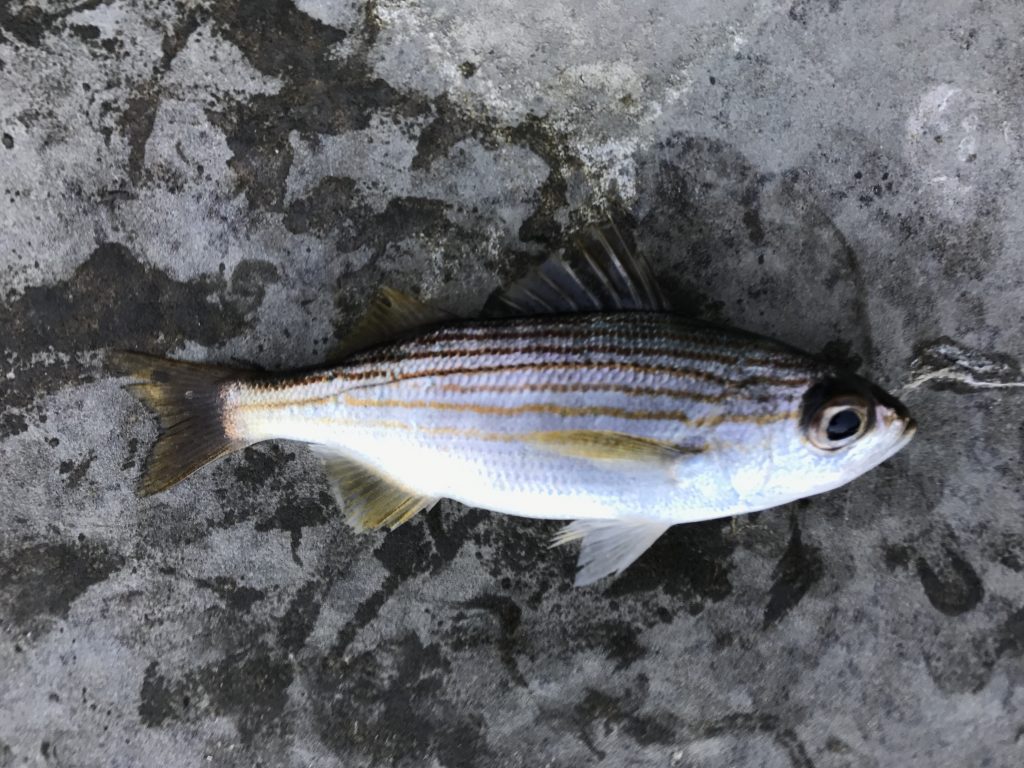 Species: Salema (Xenistius californiensis)
Location: Dana Point Marina, Dana Point, CA
Date: August 9, 2017
If an advertising team were to market the Salema, they'd describe it as a bite-sized, "Tropical Flavors" version of the Striped Bass.
It truly looks like a tiny striper with slightly more vivid coloration. It even feeds like one on a tiny scale, cruising the marinas and rocky shorelines of California to feed on tiny fish and microorganisms that get in its way.
When I caught my first one, I assumed it was some sort of surfperch species, but as I did some research later that night, I was surprised/slightly horrified when I read that it wasn't their vivid colors to worry about but the vivid hallucinations they cause.
"Salema are known to cause vivid hallucinations when consumed."
Granted, that was describing the Salema Porgy found in the Mediterranean.
It still provided a little excitement for an otherwise not-too-exciting fish, and that's all I can ask for as  Species Hunter.
#SpeciesQuest // #CaughtOvgard
Read the next entry in #SpeciesQuest here: Species #104 — Largemouth Blenny.